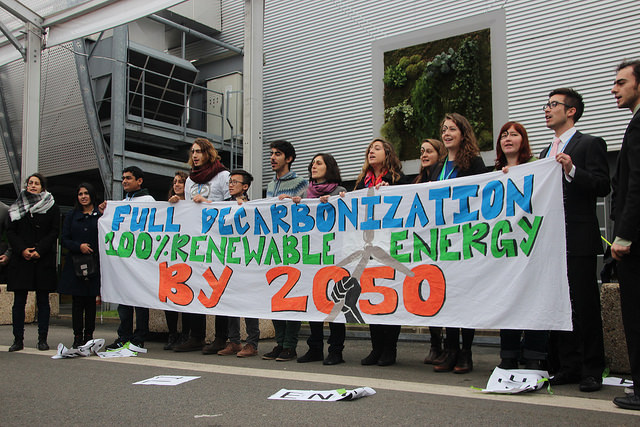 The zero-emission movement is now a revolution. Up until recently, it seemed like the advocates of the clean energy and green power technology were, as Rob Siltanen described them: "… the crazy ones. The misfits. The rebels. The troublemakers. The round pegs in the square holes. The ones who see things differently."
I believe they are the hopefuls, the dreamers, and the visionaries. The previous efforts they made to get zero-emission transportation options "on the table" were almost insurmountable. But they persevered because it was the right thing to do. Think about it. Challenging the status quo, being up against the well-established and well-developed oil & gas industry with a belief that there are viable and sustainable options to consider for powering public transport systems. Transportation energy resources do not have to be gasoline or diesel fuels.
Sustainable Transportation Solutions
These doggedly determined climate leaders are being proven right. Some recent examples of global public transport trends:
These are just some examples from around the world that touch all aspects of transportation networks If we look at the programs as individual silos of green technology, they are truly encouraging. When we aggregate these initiatives, we discover that we have passed the tipping point. We've moved beyond the stage of wishful thinking and experimentation to commercially viable solutions that are market-ready and scalable.
Policy Makers, Manufacturers and Public's Support
The benefits are clearly awe-inspiring. We have global policy makers establishing protocols for our communities. We have community leaders taking bold steps to improve the air quality of their cities. We have manufacturers rolling-out proven technology solutions. Best of all, we have public support to embrace these changes. Instead of diesel fumes choking our densely populated inner cities, we now emit water vapour - as is the case with fuel cell electric buses.
We are seeing an alignment of forces that indicate the revolution is well underway: attitude, expectation and available/implementable technology. As Bob Dylan said, "for the times they are a-changin."
Photo Credit: Takver/Flickr
To learn about recent fuel cell bus deployments in Europe, U.S. and China, download the presentation by Ballard Power Systems by clicking the "Download Now" link below.