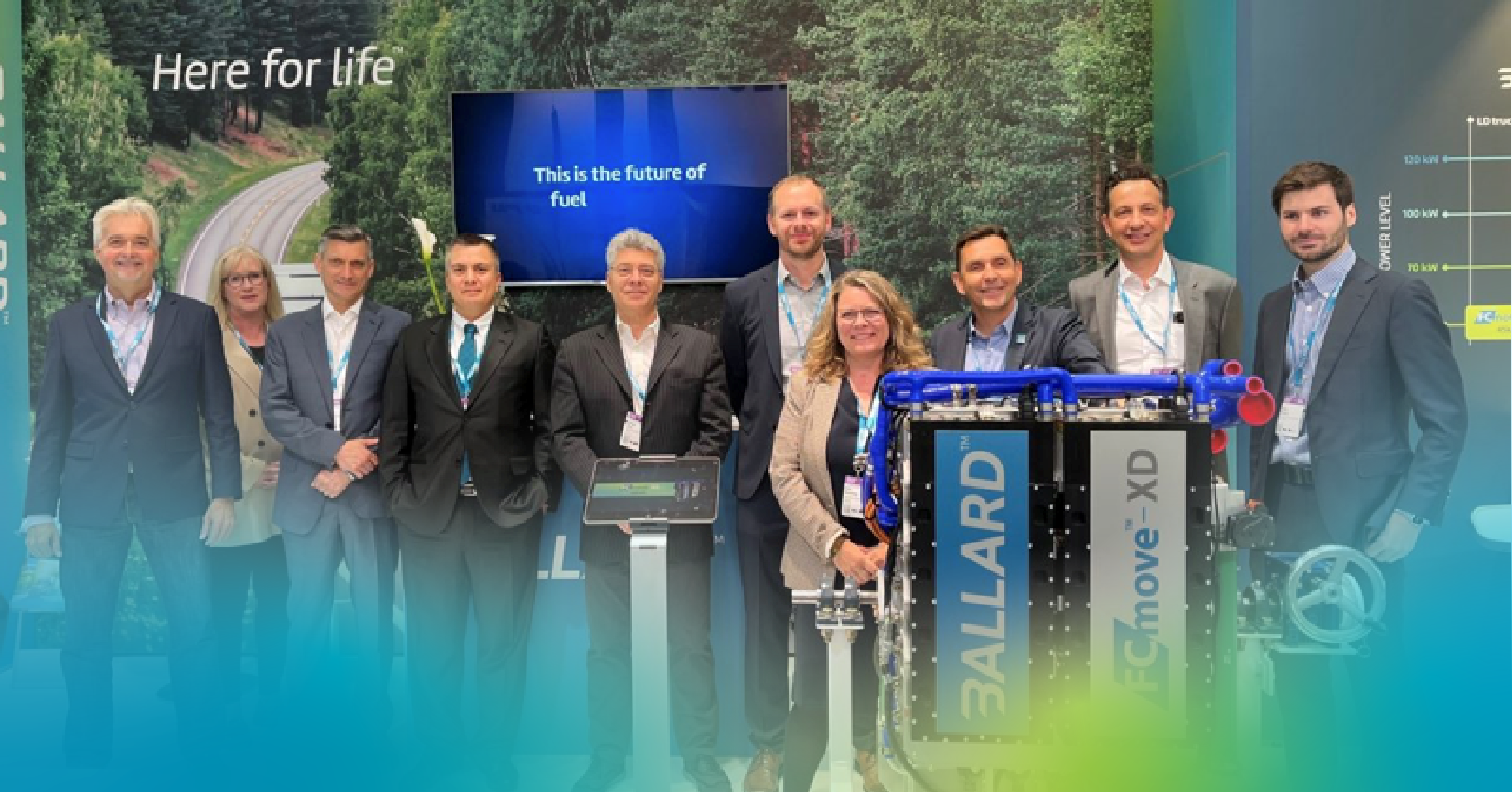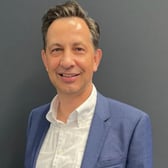 Marc Niefer joined Ballard Power Systems in August 2022 as General Manager, Global Truck Market and Vice President, Customer Care. Linking up with Ballard's global commercial team at the IAA TRANSPORTATION 2022 tradeshow in Hannover, Germany, Marc offers his thoughts and observations on Ballard's showcase, key trends and takeaways from the show, and how it establishes Ballard's business direction heading into 2023.
Firstly, welcome to Ballard, Marc! How was IAA TRANSPORTATION 2022 for you and for the team?
Thank you very much – I'm excited to be here! As many people in the industry know, IAA TRANSPORTATION is a great networking platform for global players in transport and logistics. It allows us to communicate the trends, innovations and technologies that are driving positive change in the heavy-duty transport segment – including our ambition to put hydrogen-powered zero-emission trucks on roads within the next 12 months. The show was also an opportunity to highlight the strength of our relationships with business partners such as Quantron, MAHLE and Weichai.
A particular highlight of the show for the Ballard team was our participation in the launch event for Quantron's new QHM FCEV 44t truck, which is powered by the Ballard 120kW FCmove™-XD fuel cell. This development strengthens an exciting strategic partnership in a growing space – with fuel cell adoption accelerating on a global market level. This initial announcement is part of a wider agreement which will see Quantron FCEV platforms powered by Ballard products in various applications across Europe and the U.S. – a partnership that aims to put zero-emission trucks on the road by the end of 2023.
WATCH: IAA TRANSPORTATION 2022 Show Overview
How was Ballard's showcase received by visitors?
It was exciting to see so many people and such a consistent flow of visitors at the Ballard booth throughout the show's six-day run and our new FCmove™-XD concept engine really took center stage. The FCmove™-XD unit is the first prototype module for our future fuel cell engine platform that addresses the demanding requirements of the heavy-duty segment – leading a multi-year development program with MAHLE to generate outputs that will range from 180-360kW.
We also displayed the FCmove™-HD+, which is a 100kW module targeting mid-sized commercial vehicles. Visitors were impressed by its durable and versatile design, and that it is lighter, more compact and enhances ease of integration into the vehicle. These developments contribute to a 40% improvement in total lifecycle cost – a major winner in the eyes of our customers – with no compromise in performance, efficiency or operating range.
From a general perspective, conversation and networking was extremely positive and interesting, greatly helped by the fact that visitors were able to view the fully integrated FCmove™-XD fuel cell module in the Quantron 44t truck. The level of attention and engagement soon reached a different level as it demonstrates the technology in a real-world application. This, for me, is a big part of our way forward. For integrators the solution is to show fuel cell technology so people can see it, drive it and properly understand how it works in a real, physical vehicle.
Ballard and Quantron senior leaders mark the official unveiling of the new 44t fuel cell electric truck at IAA 2022 (l-r: Michael Perschke, CEO, Quantron; David Mucciacciaro, Chief Commercial Officer, Ballard; Nicolas Pocard, Vice President, Marketing and Strategic Partnerships, Ballard; Andreas Haller, Founder and CEO, Quantron)
What were your key takeaways from the show?
The last time I attended IAA four years ago, the topic of zero-emission didn't really have much of a presence. In 2022, it was clear that zero-emission entered the industry conversation with a bang. If you walked around the halls, most OEMs had a zero-emission truck as their central focus – it shows us that the industry is taking alternative energy sources seriously and the potential market for fuel cell adoption is very big.
I also saw many fuel cell manufacturers exhibiting their technology, telling the global industry: "Here we are." However, we all now must prove the maturity of the technology and the products, including the reliability and durability of Ballard's own solutions. It is an interesting development that demonstrates the importance of the technology in heavy-duty automotive.
In contrast, in the past, diesel engines were mostly proprietary to an OEM – you rarely saw a diesel engine stand at a show. This year, there was a host of fuel cell companies, including Ballard, demonstrating and positioning themselves as potential Tier 1 suppliers to OEM customers as they recognize and look to seize this opportunity in a rapidly developing market.
Something else I noticed at the IAA was the influx of infrastructure companies exhibiting at the show. Previously you wouldn't have seen much of Shell, BP, or Total promoting their gas stations, but now you have hydrogen suppliers showcasing their latest refueling solutions. I think it is positive to see this new category of exhibitors proactively addressing the major issue of infrastructure, which is critical to get the industry fully onboard with decarbonization. Overall, the eco-system is gradually becoming more complex and all-encompassing, and it is one that can be harnessed and developed to turn into a genuine market opportunity.