Jurisdictions around the world need to deploy more zero emission vehicles if we want to meet our decarbonization objectives. At Ballard, our mission is to deliver fuel cell power for a sustainable planet.
But there are still a number of barriers which are slowing down adoption of technologies such as fuel cells in heavy duty vehicles; among them is powertrain integration complexity. This is why Ballard acquired Arcola Energy, now known as Ballard Motive Solutions, in November 2021 to offer full powertrain integration capability to help accelerate the adoption of zero-emission fuel cell mobility and provide stronger support for our customers. This is aligned with our recent investment and technical collaboration with Forsee Power to optimize battery and fuel cell integration.
Dr Ben Todd, CEO of Ballard Motive Solutions (BMS), is a hydrogen fuel cell integration expert, with more than 20 years of powertrain and vehicle integration experience, including systems and applications engineering for the transport sector.
In this conversation, Ben shares his views on the importance of a platform and systems engineering approach to fuel cell technologies in heavy duty mobility.
Arcola Energy was one of the fastest-growing hydrogen technology companies in the UK. What are the benefits of joining Ballard?
Ballard and Arcola Energy have worked together for more than 12 years, integrating fuel cells into a range of heavy-duty vehicle and off-road applications. Our focus is on powertrain development, engineering, and system integration, with a particular emphasis on how to deploy fuel cells at scale.
I have always had a great passion for zero-emission technology, and founded Arcola Energy to address my frustration with the slow progress in getting it to market. Fuel cells are not new technology, but their application across heavy-duty transportation sectors is.
We have therefore concentrated our efforts on delivering the proven benefits of hydrogen fuel cells by integrating them properly into vehicles through a solid understanding of powertrain development and a robust systems engineering approach – resulting in a scalable fuel cell powertrain platform, the "A-Drive", specifically designed for heavy-duty vehicles.
We refined our platform approach by working closely with vehicle manufacturers, operators, industry and academia to optimize both fuel cell and battery performance in a fully integrated system, considering all aspects from powertrain development to fleet deployment.
This has in many cases required a holistic approach to market creation – how do you bring in the hydrogen, how do we create the infrastructure and how can we bring the vehicle supply chain together? It requires close collaboration across the value chain as well as technical and commercial integration of components to deliver a successful zero-emission fleet.
As Ballard was exploring opportunities to bring together players in the value chain to ease and reduce the time-to-market for fuel cell mobility, the acquisition by Ballard was an ideal opportunity to join forces and work toward achieving the scale needed to meaningfully contribute to both the global climate emergency and local air quality challenges.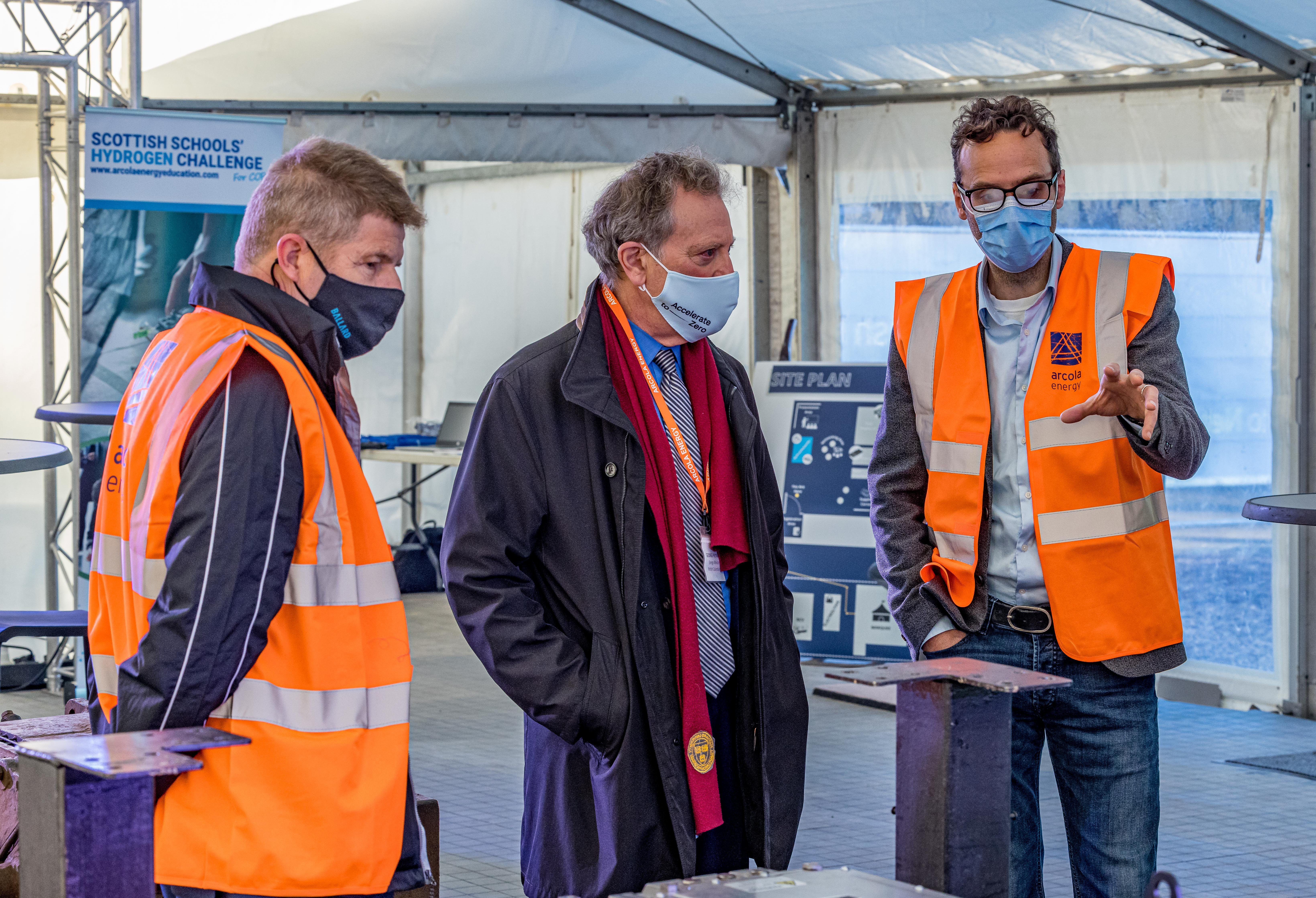 Dr Ben Todd (right) demonstrates fuel cell module to George Heyman, Transport Minister, British Columbia
Which vehicle projects have you brought to market?
Our first major project was integrating fuel cell powertrain into 18-ton double-deck buses in the UK. We also worked on heavy off-highway machinery, before we turned our attention to the heavy-duty truck segment. As the largest, and possibly most demanding segment, understanding the different use case for trucks in terms of long duty cycles, ancillary demands and payload are critical factors.
Our solution for municipal refuse (garbage) collection vehicles is an example where we have used powertrain modeling to ensure these hard-working 26 ton vehicles can operate, lift and compact without losing range or performance as they run a critical public service in city areas where clean air often matters the most.
Another area of expertise we have developed is rail. Currently, we have a re-tractioning project running for a 100-ton train made up of three carriages – of about 30 tons each. Thus we are able to draw on our platform approach to maximize commonality between solutions systems for bus, truck, train, and off-highway vehicles. These are the synergies we can deliver through our scalable A-Drive powertrain solution.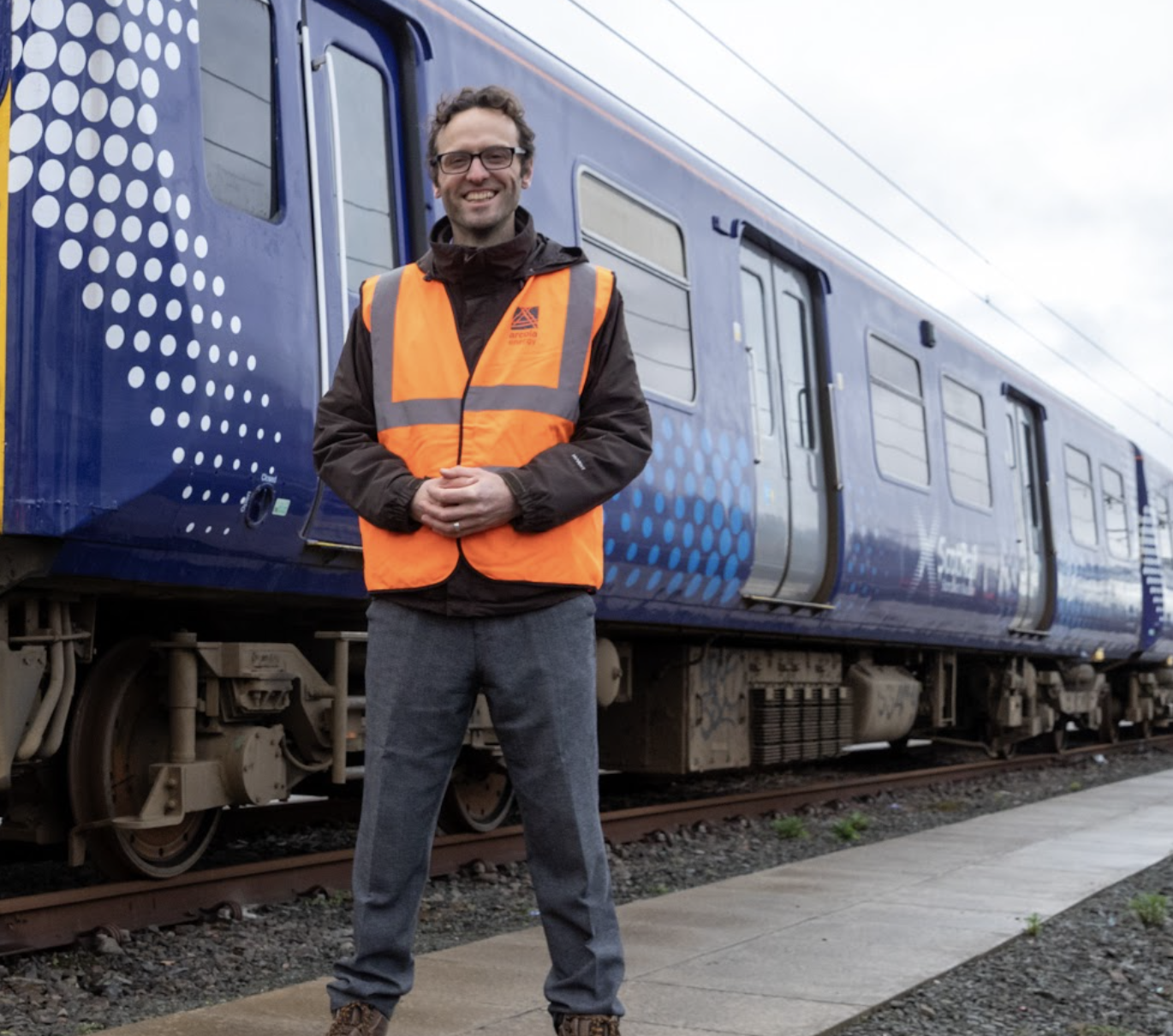 The Scottish Hydrogen Train Project - re-tractioning an electric multiple unit to hydrogen power
What are the benefits of the platform approach?
The platform approach takes a systems engineering and lifecycle view of the powertrain as a system, not just a series of components.
All the systems in a fuel cell powertrain - the fuel cell, battery, hydrogen storage, power electronics, thermal management, motor, and brakes - are integrated by the A-Drive controller.
Optimization at the system level means that each component can be sized and specified for a particular vehicle, to deliver the performance requirements of the application and reduce lifecycle costs.
Coupled with powertrain-level testing and field data analysis being feedback into the system design, we aim to achieve continuous improvement at the platform level that can support all our customer applications.
What are the main integration challenges from a customer's point of view?
The key point is recognizing that we're still at an early stage of market development. Like any new technology, the end-user, whether it's a vehicle manufacturer or a fleet operator, wants to minimize risk and not compromise performance or operations.
First, we need to support our customers to explore in detail questions such as: What is the use case – are the dynamic power demands properly understood? Which operations to address first – some are simpler than others? What adaptations are required to facilities and operations? How to train end-users, maintenance & repair staff, and wider stakeholders?
The next challenge is the actual vehicle integration. Typically, we are replacing diesel powertrains. These are heavy-duty, high duty cycle, heavy utilization vehicles. They live a hard life, often doing 18 hour days, 300+ days a year. Thus, reliability, performance and total cost of ownership are key requirements where we can contribute with a strong zero-emission solution.
The incumbent OEMs in these markets need to consider who to partner with on zero emission technology. They have typically been building diesel vehicles for a long time, with mature in-house capabilities, but now need to move to zero-emission alternatives. They have most likely already looked at battery electric. When considering fuel cells and hydrogen as an alternative, how do they deploy the right mix of engineering skills, whether in-house or subcontracted, while still being comfortable with full vehicle system performance.
By providing a wider – and scalable solution – Ballard can help our vehicle customers to move forward quickly, with the reliability, risk management and resource allocation necessary to get their product to market.
As Ballard's new fuel cell powertrain center of excellence, what are your key priorities?
Right now, the key priority is to connect the various technologies and powertrain components so there is seamless integration between them. We have an opportunity to bring together our powertrain and vehicle-level integration teams with Ballard's highly experienced fuel cell stack and module teams to better define how to get the best out of both fuel cell and wider powertrain systems on vehicle.
We will also integrate some of the other elements Ballard has been looking at across the supply chain such as batteries through the partnership with Forsee Battery Power.
The teams are working together, sharing technical and systems understanding and, importantly, feeding in our different views and experiences of the market into the process. Ballard's vantage point as a fuel cell market leader, with 100 million km of road experience, is slightly different to our view, developed "in the trenches" of vehicle integration; combining these views gives us a great advantage in arriving at a balanced and optimized customer solution. I believe that together, can bring better fuel cell vehicles to market faster.
Can you share any insights on upcoming projects?
There are two projects I'm particularly excited to see come forward in 2022.
First, the Scottish hydrogen train project will hit the rails this year. It has been an ambitious project and is an interesting addition to Ballard's existing rail business in terms of understanding the requirements of Government decarbonization strategies, network operators as well as OEMs and hydrogen suppliers when developing a deployment plan.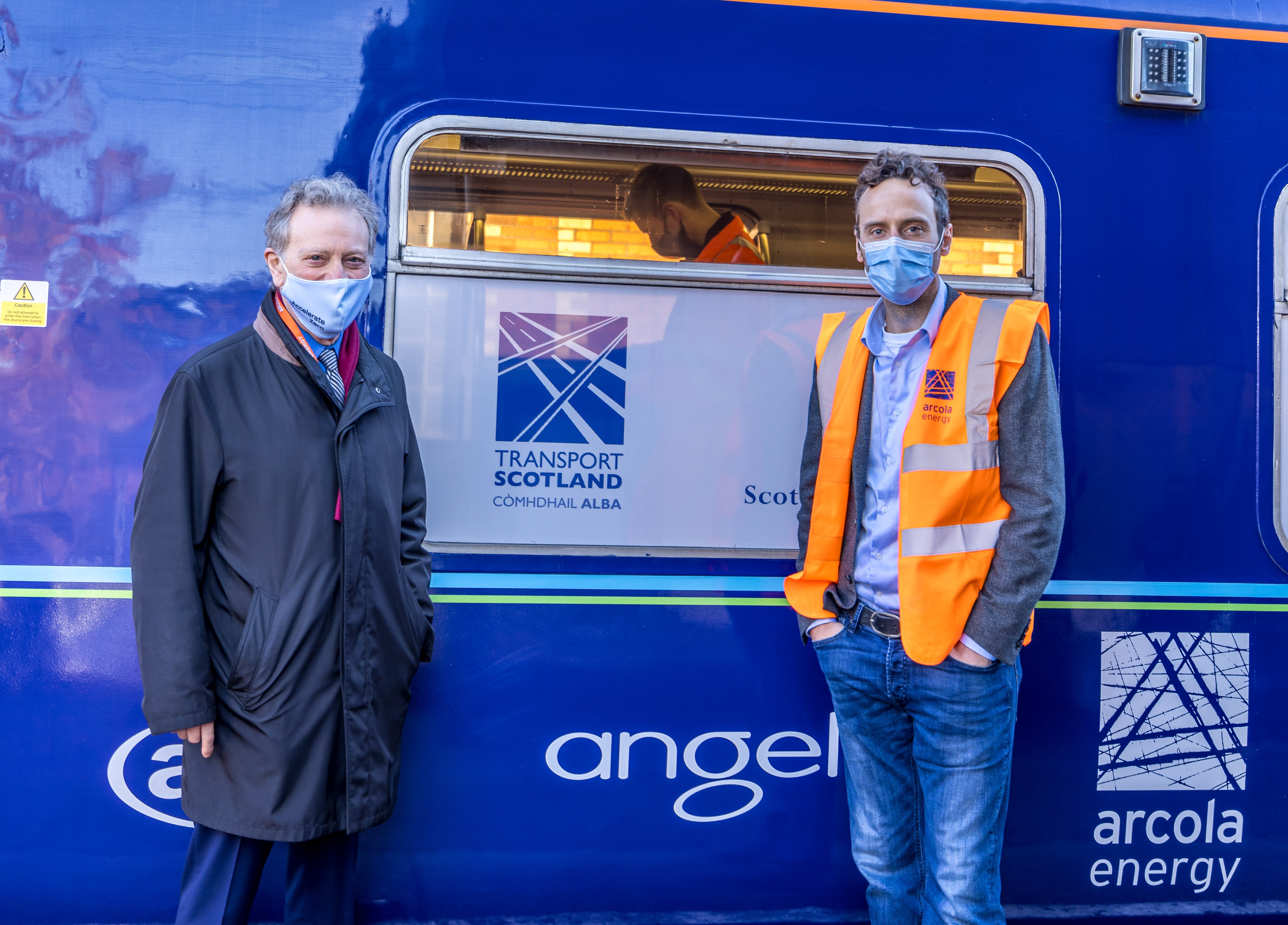 George Heyen, Transport Minister, British Columbia (left) and Ben Todd (right) at the COP26 showcase for the Scottish Hydrogen Train project
And second, the ramp-up of sales of our Refuse Collection Vehicle, which is due to enter into service in the coming months.