Stringent environmental regulations are affecting the marine industry at a fast pace and with the increasing pressure to decarbonize, ship operators need to find ways to reduce their operational emission footprint – not only on water but also at ports.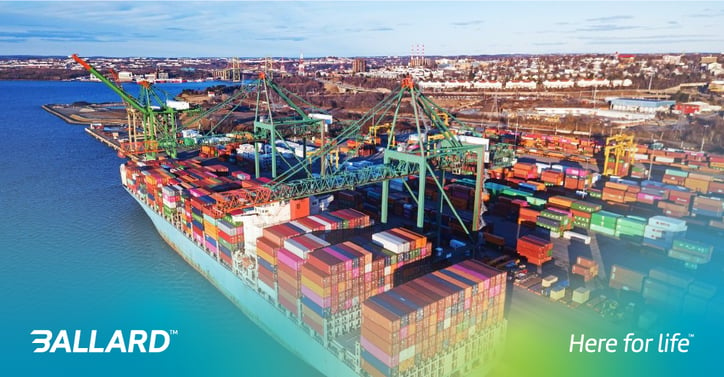 Noise and emissions from auxiliary engines running while ships are docked are significant sources of pollution. In fact, the European Parliament estimates that 6-7% of the maritime sectors' CO2 emissions are generated at berth in ports in the European Economic Area.
Efforts to reduce a vessel's port emissions will require ships to shut down engines at berth, but the vessel still needs the power to support basic functions such as heating, cooling, light, etc.
So how do we solve this challenge? One zero-emission solution is cold ironing, or onshore power, provided by hydrogen and fuel cells. Fuel cells can power hotels and other shiploads with land-based zero-emission electricity, offering one of the most effective ways to significantly reduce emissions without compromising operations.
But with growing passenger and cargo volumes, ports are also a significant source of air pollution and noise. This includes the entire port operation including ships, trucks, and material handling equipment, which are all major contributors of GHG emissions.
To reduce emissions in the marine industry and meet international and national climate goals for the sector, port operations and the interface between land and sea need to be addressed.
EU's 2014 Directive on the Deployment of Alternative Fuels Infrastructure sets out shore power systems as essential additions to the future of ports. With 31 December 2025 being the deadline, operators need to move fast to make this a reality.
How does cold ironing work?
When a ship is docked at port, it usually shuts off its main engines. However, the ship's auxiliary engines are still operating to provide electricity for heating, cooling, control systems, cargo handling equipment etc.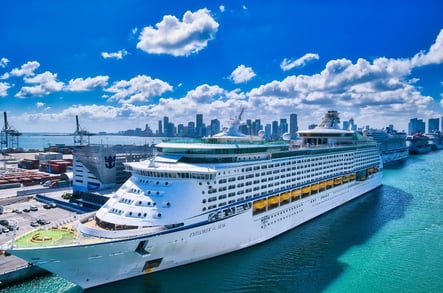 But instead of generating electricity on board the vessels, power can come from an onshore power solution also known as cold ironing. Now, this is not a new technology. In fact, the term cold ironing first came to use when all ships had coal-fired engines. When the vessel would tie up at port, there was no need to continue to feed the fire.
Therefore, the engines would cool down and after a while be completely cold – and from that comes the term cold ironing.
Why don't we see more cold ironing power plants?
The concept and the technology for cold ironing is proven and tested but still at an early stage of maturity – particularly in terms of rollout. This is primarily due to the lack of infrastructure and the investments that are required to implement the technology. Discussions regarding the trade-off of GHG emissions has also been a factor. Even though a ship would massively decrease its emissions by being able to turn off its auxiliary engines while at berth, the electricity must still be supplied by the port. Hence, unless the ports can ensure electricity is coming from renewable sources, emissions would still be generated.
We are seeing more electricity being generated by using wind and solar. Nevertheless, there are still many ports around the world where it is not possible to set up an onshore power plant due to constraints in grid connections and capacity.
The benefits of using hydrogen fuel cell technology for cold ironing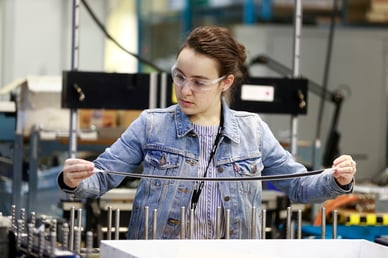 Hydrogen fuel cells have already proven their performance in a variety of applications and, in close collaboration with the marine industry, fuel cells are also being integrated into vessels. And just as hydrogen fuel cells can replace the current power sources at sea, they are an excellent solution to keep ship operations at berth green.
Additional benefits of supplying a ship with an onshore hydrogen PEM fuel cell power is the reduction of vibration and noise pollution.
As the ship would be able to turn off its auxiliary engines at berth, it eliminates the exhaust and noise generated together with mechanical vibration from the diesel combustion engines. This also offers much better onboard comfort while in port, particularly for the ship personnel working close to the auxiliary engines or involved in loading and unloading operations.
With a cold ironing solution, powered by hydrogen and fuel cells, ship operators will also experience lower maintenance costs resulting in the use of hydrogen rather than high-priced diesel or even electrical power, which is currently also seeing skyrocketing prices in many places all over the world. To that can also be added that the greater efficiency of the fuel cell over a diesel engine makes hydrogen much more economic.
Eliminating diesel consumption and reducing the auxiliary engine's operational hours would also result in maintenance cost savings and reduced maintenance frequency.
What are the potential deployment options?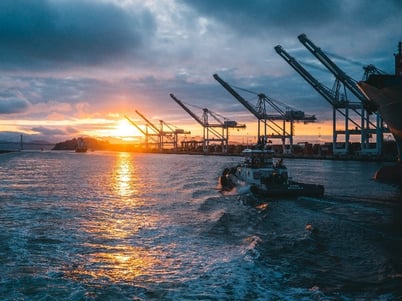 As a hydrogen and fuel cell system can meet various power levels and run-time requirements, implementing a cold ironing power solution can benefit all types of marine and port configurations. However, right now there are some types of vessels that would particularly benefit from a cold ironing fuel cell solution. Here we are looking at cruise ships, RoRo ships and container feeder ships.
These types of ships regularly call at the same port and tend to have (somewhat) fixed schedules. These vessels would therefore see a rapid return on investment in retrofitting an onshore power connection for their ships. By providing ship operators with a zero-emission alternative to running diesel auxiliary engines while at berth, the cold ironing technology would also reduce the ship owners' fuel costs and increase competitiveness while reducing port GHG and other harmful emissions,
An onshore hydrogen fuel cell solution could also increase the port's competitiveness as it would remove the need for adding electrical infrastructure. In addition, it would add another element of flexibility for the ports. If the solution is built on a barge, it would be possible to move it from berth to berth as needed and to anchorage points to power ships that are waiting for mooring space. This is something that a short power connection cannot do.
What to consider when installing a hydrogen fuel cell cold ironing solution?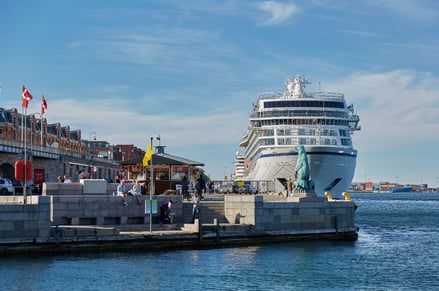 The flexibility of servicing different vessels with different voltage, frequency, and hook-up needs will affect the number of fuel cell units and the size of the solution. So before installing the onshore, cold ironing solution, operators will need to have an overview of which ships will make use of it– and how often. However, the good news is that Ballard's FCwave™ fuel cell system, built for the marine industry, is modular and scalable from 200kW to MW level. It is therefore a future-proof technology that can adapt to current and future operating requirements.
With the flexibility of the installation, operators also need to consider where the optimal installation is. It can be installed in a floating barge or a modular and scalable container solution for easy handling.
Some vessels will also have to be retrofitted and equipped with the necessary technology in order to be able to receive cold ironing power from the fuel cell unit.
Final thoughts
For ships and port operators transitioning to zero-emission alternatives, a cold ironing installation, powered by hydrogen fuel cells, is an effective solution to meet future emission requirements and take one step closer to the decarbonizing of the marine industry and ports. It is a futureproof, reliable alternative to an onshore power installation dependent on the electrical infrastructure.
Do you want to know more about Ballard's zero-emission fuel cell marine solution for cold ironing applications? Get in contact with our fuel cell experts today