2023 is fast making its mark in the history of marine technology as several industry-first hydrogen-powered vessels take to the water on their maiden journeys. This is the culmination of multi-year developments where partners across the marine industry – integrators, vessel operators, fuel cell suppliers and infrastructure providers - are breaking new ground and launching zero-emission propulsion solutions with new technology while regulations from marine classification agencies were not yet in place.
Powered by Ballard's fuel cell modules, the first vessels to embark on their maiden voyages were Norled's MF Hydra - the world's first liquid hydrogen-powered ferry - operating in Norway; FPS Waal, a retrofitted cargo vessel expected in service on the Rhine River in Holland later this year; and Zulu06, the first inland cargo transport vessel, launching on the river Seine in Paris in the second half of 2023.
Safe innovation at sea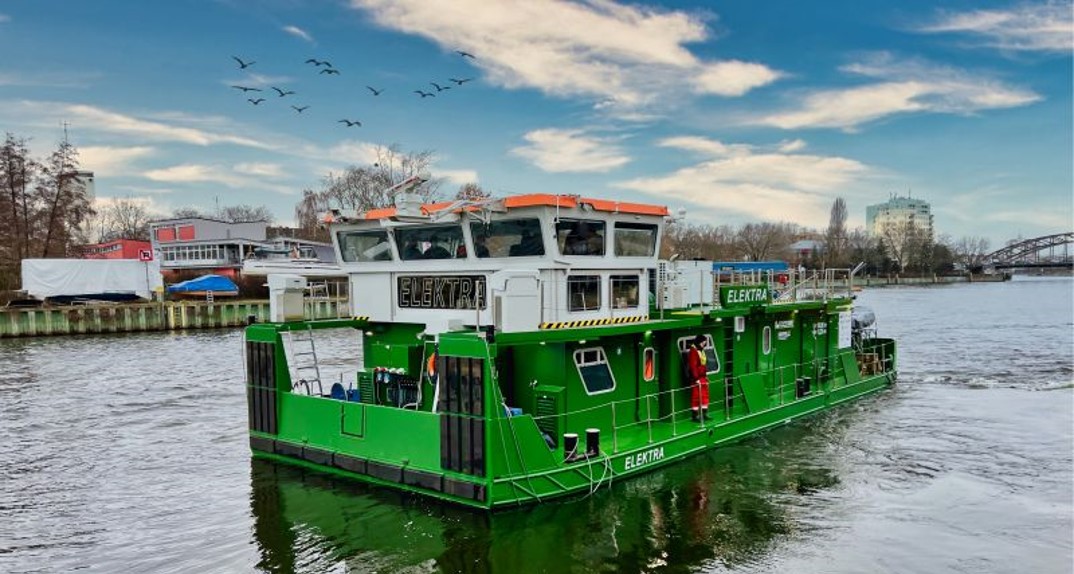 Several years before the launch of MF Hydra, Ballard engaged in the first marine projects and started to test fuel cells in marine applications. Learning from different types of vessel projects has benefited the fuel cell products of today through continuous improvement and testing in real-world marine environments.
Starting in 2016, Ballard joined the consortium pioneering the development of Elektra, the world's first hydrogen-fueled push boat.
The project development and testing provided a great deal of learnings and insight into how Ballard's fuel cell technology performs on water, and led Ballard to progress with the development of the FCwave™ fuel cell module, designed and manufactured for maritime environment.
The Elektra continues its successful operation. Testing has so far taken place in the waterways around Berlin, where the push boat is primarily used for transportation of goods. This year, testing will be extended to include long-distance routes towards Hamburg.
MF Hydra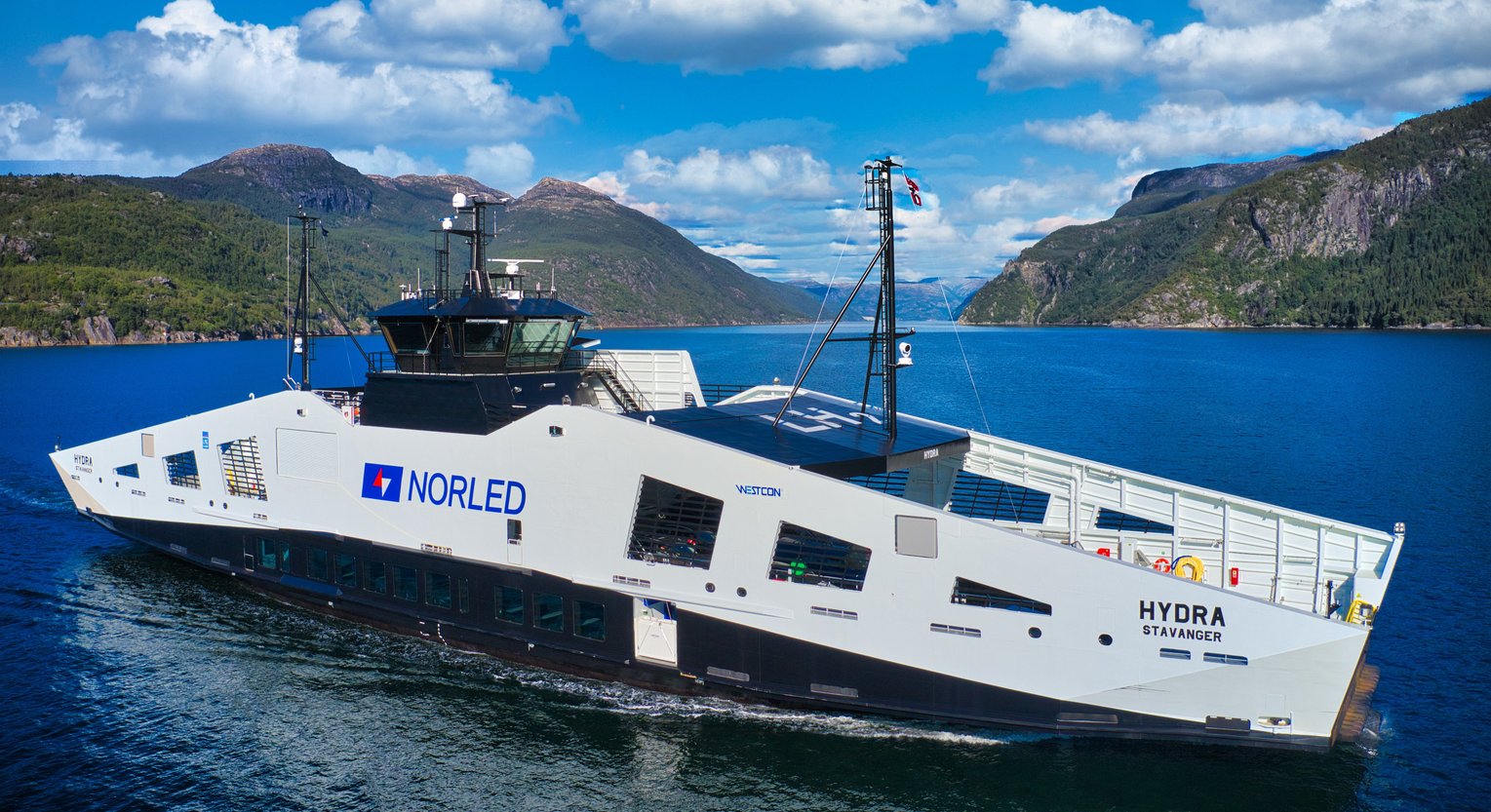 In 2018, Norled AS won a tender released by the Norwegian Public Roads Administration for a zero-emission passenger and car ferry – specifically requiring that the vessel run on hydrogen and fuel cells. Norled, partnering with Ballard as a fuel cell supplier, SEAM as the integrator, LMG Marin as ship designer, Westcon yards as ship builder and Linde as hydrogen system supplier, embarked on the ground-breaking project with the goal of launching an industry-first commercial solution - although regulations from marine classification societies were not yet in place. The project partners collaborated closely with the Norwegian Maritime Authority and DNV in facilitating the technology development and established the first hydrogen propulsion regulations for the industry.
The MF Hydra is the first passenger and car ferry in the world to be powered by liquid hydrogen and two Ballard 200kW FCwave™ fuel cell modules. It entered into operation in March 2023, and is sailing on the triangular route between Hjelmeland-Skipavik-Nesvik in Norway.
Flagships
In 2019, Ballard joined the EU-funded Flagships project together with a qualified line-up of industry partners representing across the value chain of the marine industry.
Two vessels will be deployed within the framework of the Flagships project during 2023. The cargo vessel, FPS Waal and the inland cargo transport vessel, Zulu06 – both being firsts of their kind.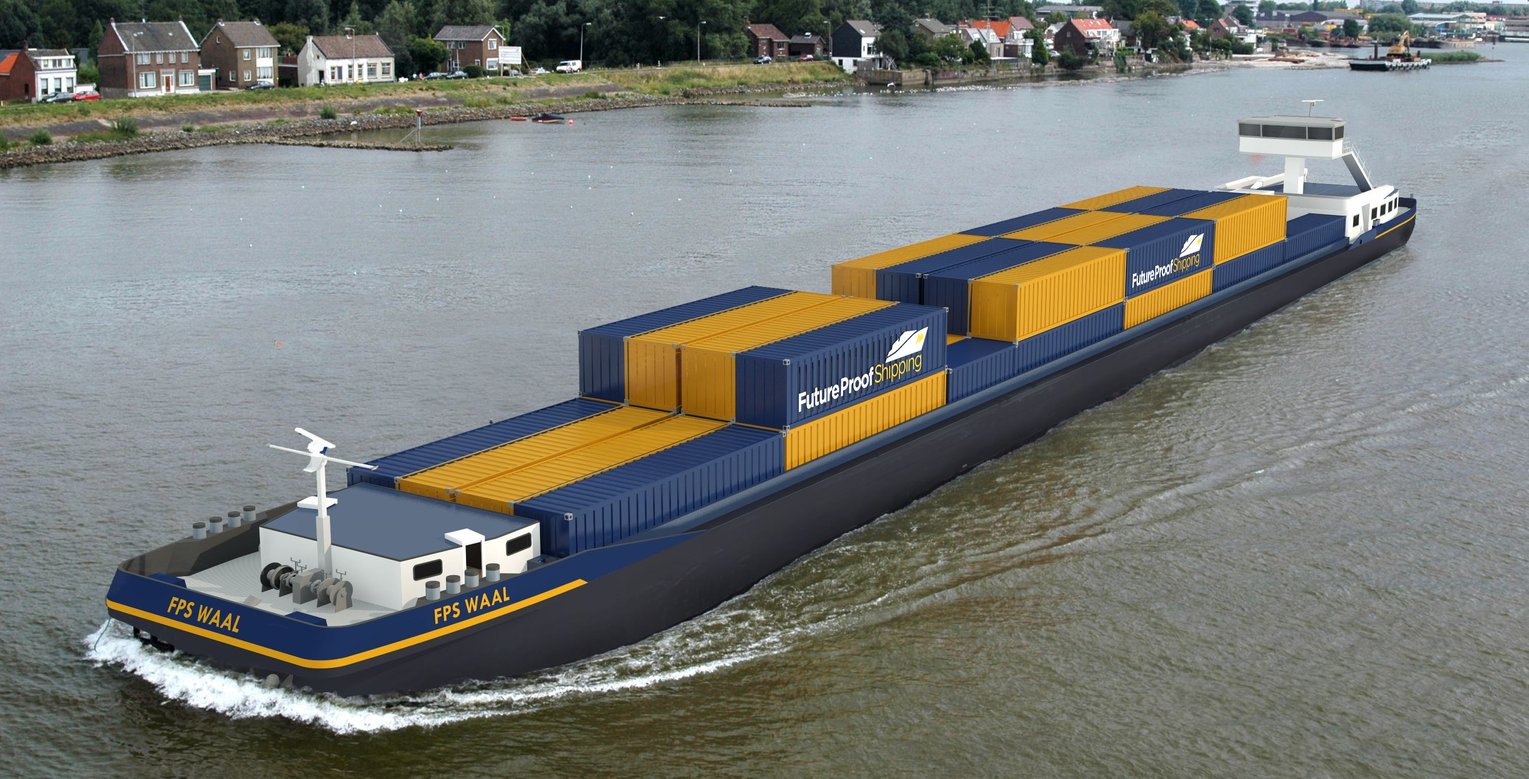 FPS Waal, owned and operated by Future Proof Shipping (FPS), is a retrofitted container cargo vessel. In order to sail 100% emission free, the vessel's internal combustion engine has been removed and a new zero-emission propulsion system, including six of Ballard's 200kW FCwave™ fuel cell modules, hydrogen storage, battery packs and an electric drive train will be installed. The conversion will bring valuable knowledge in how to retrofit vessels from combustion engines to zero-emission alternatives by using a hydrogen propulsion system, and how this can be replicated with other vessels.
When the 109.8 meter-long cargo vessel is launched later in 2023, it will operate on the 240 kilometer route between Rotterdam, the Netherlands and Duisburg, Germany on the river Rhine.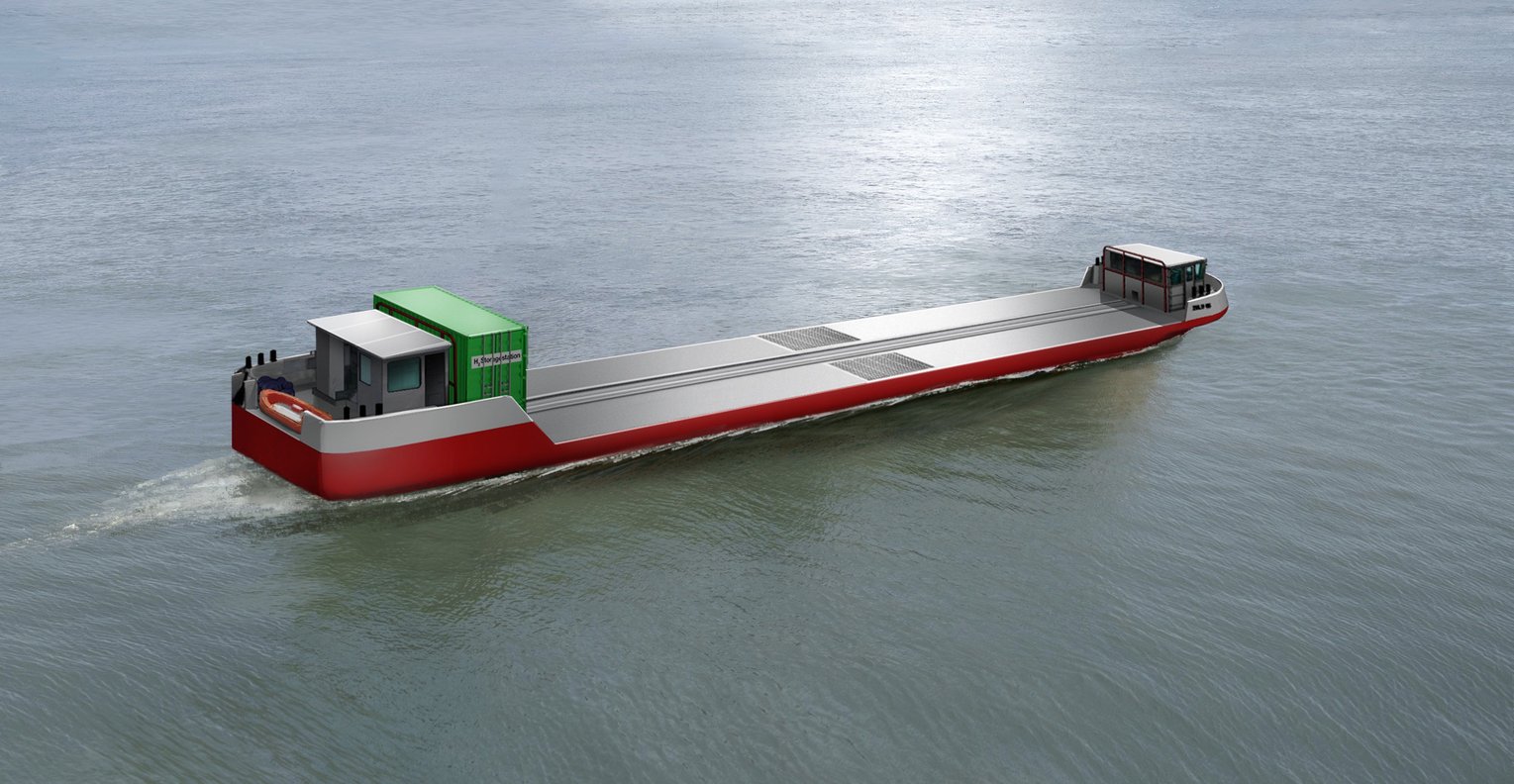 Zulu06, is a newly built commercial cargo transport vessel owned and operated by Compagnie Fluvial de Transport (CFT). With two of Ballard's 200kW FCwave™ modules, Zulu06 will be the world's first commercial cargo transport vessel operating on fuel cells and hydrogen. It will use compressed hydrogen gas produced from electrolysis, enabling not only zero-emission operations, but also creating a solid base for more local decarbonized transport, both at sea and on land.
Zulu06 will sail on the route between Gennevilliers and Bonneuil-Sur-Marne on the river Seine in Q3 2023.
Key learnings from marine projects
Engaging in several industry-first marine projects and developing a fuel cell module that is unique and dedicated to the sector has been an invaluable process for Ballard. The company has taken its proven and mature fuel cell technology and adapted it to the demanding requirements of the marine environment. Furthermore, as the level of safety requirements for sea travel is higher than other industries, Ballard has been able to develop and adapt to incorporate different protocols to meet stringent segment standards, while delivering a robust fuel cell system that can endure challenging operating conditions at sea.
Supplying a world-first when there are no existing standards or rules in place for fuel cells operating in ships provides a unique challenge. Working closely with marine stakeholders, these parameters were considered when designing and building the FCwave™ module. The astute design work and extensive testing ultimately resulted in Ballard receiving the world's first DNV Type Approval for a fuel cell system.
Read how Ballard achieved the DNV Type Approval of FCwave™ here
Having now contributed proactively to several marine projects, Ballard has the experience, a qualified team, and purpose-built facilities in-house that enable the comprehensive support of future global projects. This also means that ship owners and operators do not require individual approval for each ship when they choose to use Ballard's system. FCwave™ Type Approval confirms the design meets the stringent safety, functional, design and documentation requirements necessary for global marine commercialization.
The global marine market is moving forward with zero-emission solutions
It is a well-known fact that the shipping industry contributes significantly to the emissions causing climate change - and the impact is predicted to rise as the demand for shipping increases. Action needs to happen, and the majority of ship operators are adopting – or planning - zero-emission solutions to accommodate upcoming emissions reduction targets. Current legislation is more focused towards larger vessels - above 5,000 gross tonnage. However, the same legislation is anticipated in the segments that industry players are already addressing, such as ferries, inland cargo vessels and short-sea shipping. Looking at the global market of 90,000 vessels, there is still approximately 8,000 vessels below 5,000 gross tonnage that are candidates for hydrogen fuel cell integration.
Seeing the first commercial sailing taking place this year is the proof we need to build market confidence in hydrogen fuel cells and encourage more ship operators to deploy zero-emission solutions.