Municipalities everywhere are feeling the pressure to reduce their carbon footprints. All operations are now being evaluated for emissions impacts.
One area that's appearing on municipal radars is waste collection, and the vehicle fleets that trundle through cities everywhere picking-up refuse. These heavy duty vehicles, also known as refuse collection vehicles (RCVs), are a particular focus because of their size and visibility to the public, not to mention the black clouds of diesel exhaust and noise that many emit.
"Cleaning up the refuse trucks" can be an effective and high-profile way for a municipality to demonstrate environmental leadership. When the RCV fleet goes zero-emission in their neighbourhoods, people notice. These vehicles deliver one of the most important public services, working in densely populated areas with strict emissions criteria. They must be powerful, clean and quiet.
For such heavy duty vehicles, the zero-emission solution is practical, proven and economical: hydrogen fuel cell electric powertrains meet all the operational requirements for RCVs, while delivering a path to lower total cost of ownership when compared to diesel.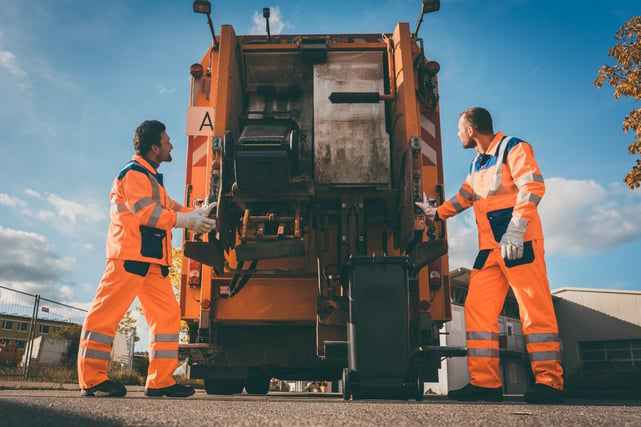 A "green municipal fleet" includes refuse collection vehicles
Many governments have set ambitious targets for CO2 reduction. For light-duty cars and trucks, battery powered electric vehicles may be an appropriate choice. But for heavy duty transport, fuel cell power provides greater range, higher effective payloads and faster refuelling—which means greater route flexibility, less downtime and more efficient utilization of existing resources.
Plus, the cold hard truth is that many municipalities are mandating the elimination of all internal combustion engines for such vehicles. Local authorities and operators are looking for vehicles that can do the job at least as reliably as diesel, but with no harmful tailpipe emissions and showing a route to Net Zero. Diesel powered vehicles are no longer part of the future. You need to start considering the options now.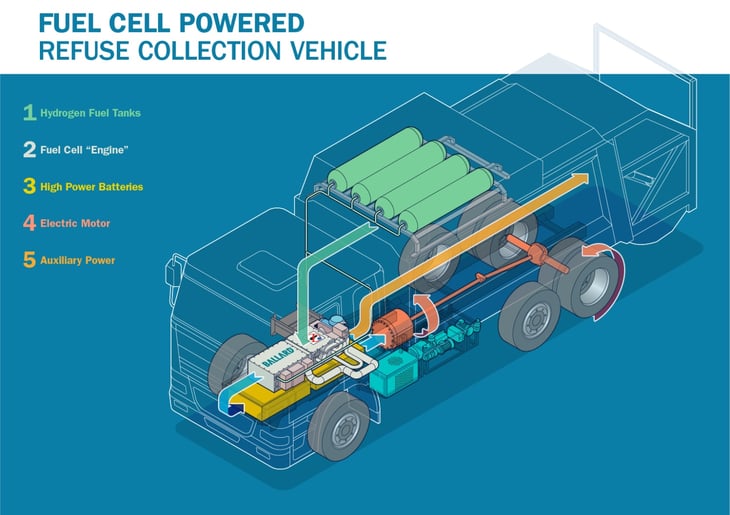 Configuration of a fuel cell electric refuse collection vehicle
Why choose fuel cell power for RCVs?
For heavy duty vehicles like garbage trucks, there are two zero-emission options:
battery electric (100% battery power)
fuel cell electric (a hybrid of fuel cell and battery power)
Fuel cell RCVs feature:
Consistent Power: Equivalent power performance throughout the shift, as battery state of charge is maintained by the fuel cell. There is no performance fade and the fuel cell RCV can operate at highway speeds with a full load, even at the end of a shift.
Route Flexibility: Flexible, full service vehicle capable of both short city routes and extended suburban and rural routes. Flexibility can reduce total fleet size requirements and simplify fleet composition.
Quick refuelling: With quick refuelling, the fuel cell RCV is always ready to deploy if another truck has been taken out of service, or collections are needed on an emergency basis (e.g., special events, storms, snow removal, etc.). Availability of trucks to meet this requirement is important because it reduces the required number of "reserve" trucks.
Higher Payload: The conventional 26 tonne diesel RCV has a payload capability of 10 tonnes. Trucks without the capability to haul the required payload cause the waste management company to deploy additional vehicles, pay overtime labour rates for extended hours, operate multiple shifts, or take the risk of operating their vehicles over the legal weight limit. We estimate the fuel cell RCV with 30kg of hydrogen has a payload between 9.6 and 9.8 tonnes (ie: minimal payload loss compared to a battery RCV). This compares to an estimated payload loss of up to a tonne for a pure battery RCV with 300kWh battery.
(To learn about E-Trucks Europe's experience with deploying fuel cell electric garbage trucks, read this interview with Project Leader Flip Bamelis.)
Full refuelling in less than 10 minutes
A fuel cell powered RCV can be refuelled with 30kg of hydrogen in under ten minutes. (Compared with the hours of downtime required to recharge a heavy-duty battery electric truck.) Fast refuelling means more total uptime—and it means that vehicles can serve back-to-back shifts with no downtime.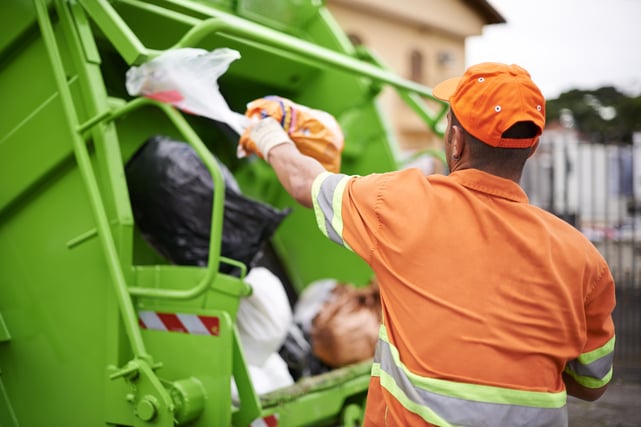 Diesel-like payload and duty cycles
Today's fuel cell RCVs have an equivalent payload to diesel trucks. And, as technology advances, the payload will only increase.
With 30 kg of hydrogen at the start of a shift, an RCV can operate for more than 125 kilometres, with more than 3,000 bin lifts. Compared to battery electric trucks, that means 2.5 more tonnes—or better—over a 16 hour shift.
If a city has a fleet of hydrogen fuel cell vehicles, with fuel cell buses, street sweepers, and service trucks in addition to garbage trucks, they can serve the entire fleet from a single hydrogen refuelling station, for tremendous system-wide savings. The hydrogen refuelling infrastructure can be scaled up as demand grows, allowing a gradual or phased transition to zero-emission vehicles.
The total cost of ownership is low, and falling
Studies show—and field experience with heavy-duty fuel cell vehicles supports the studies—that the total cost of ownership (TCO) of fuel cell RCVs can be lower than both diesel powered RCVs and battery electric vehicles. As fuel cell vehicles reach commercial maturity, costs continue to drop.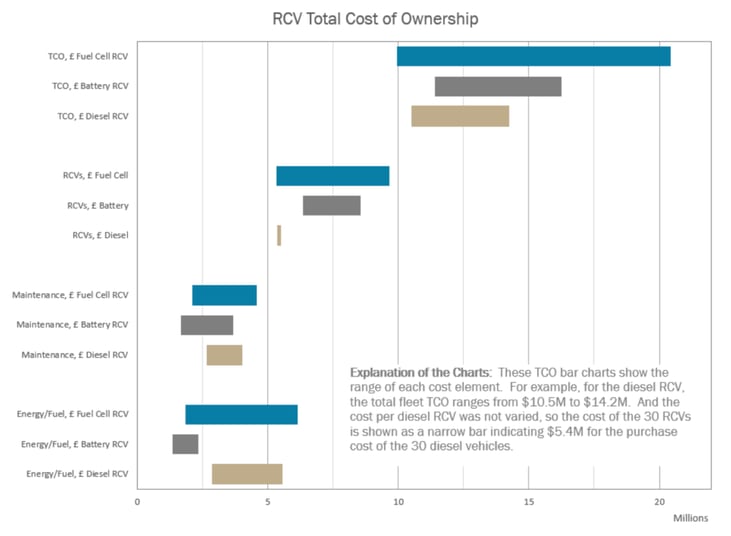 TCO bar chart showing the possible range of each cost element
Pilot projects are underway

One of the cities deploying these zero-emission refuse trucks is the city of Glasgow, Scotland. They will soon operate the world's largest fleet of hydrogen fuel cell powered refuse trucks that includes deploying 19 hydrogen powered trucks along with a single hydrogen fuelling station. These trucks are a component of Glasgow's commitment to a 100% zero-emissions fleet of vehicles by 2030.
Final thoughts
For municipalities looking to "green" their operations, fuel cell electric refuse trucks are an essential part of the solution.
They provide the operational capabilities of diesel trucks, without the emissions. Hydrogen refuelling infrastructure is scalable and flexible, allowing cities to grow their zero-emission fleets while coordinating refuelling at a central location. And the vehicles present an attractive total cost of ownership that's competitive, or even lower than battery electric or diesel trucks.
At the end of the day, fuel cell electric refuse trucks are a viable solution for cities that just makes sense—cleaning up your neighbourhoods in more ways than one.
Now we want to hear from you:
Have you considered reaching out to your local waste management authority to discuss their plans for zero-emission refuse collection? Let us know in the comments below! And don't forget, you can forward them the informational below to provide them with more information.