With Scandinavia's 5G network rollout and upcoming Tetra network upgrades, lawmakers are implementing policy changes to better protect critical communication infrastructures.
To avoid vulnerabilities as a result of a network power outage, Scandinavia needs longer-lasting and more reliable backup power to protect the networks, and ensure critical communication can continue—no matter what.
In fact, in Norway, the new "Forsterket ekom" project requires 72 hours of backup power time for selected communities.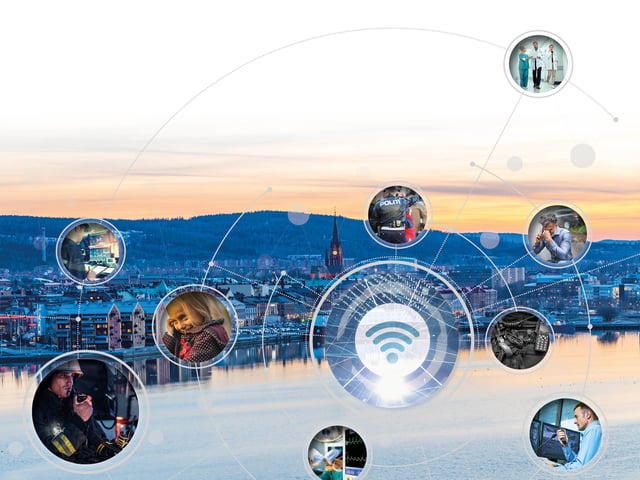 The limitations of diesel generators and batteries prevent these systems from being feasible solutions to meet these enhanced requirements.
In today's blog, we'll share why fuel cell backup power is the only solution that meets the requirements for hardening the Scandinavian critical infrastructure—on cost, high reliability, sustainability, and flexibility for future needs.
Hydrogen fuel cells: A mature, robust backup power technology
In previous years, it was difficult for operators to meet extended duration backup power requirements without relying on polluting diesel generators.
Today, fuel cell backup power systems are proven in the field, and are well-prepared to meet Scandinavia's longer backup time requirements.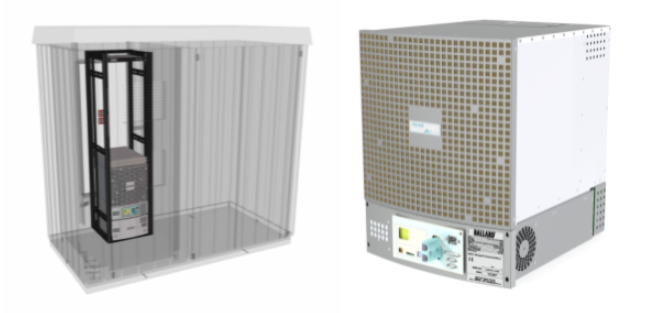 Fuel cell solutions offer these five proven benefits:
Low cost: With a lifetime of more than 15 years and fewer maintenance requirements, fuel cell systems offer a lower total cost of ownership compared with batteries or diesel generators for runtimes exceeding 6 hours.
Flexible: Operators can move fuel cells from one site to another if they need to. And when power requirements increase, they can add simply more fuel cells to the existing system—without the need for replacement.
Low-footprint & low-weight: Fuel cells occupy 10 times less space than batteries for the same energy output and are much easier to site due to the lower weight of fuel cells. When backup time requirements increase, the operator can simply add more fuel.
Reliable: Fuel cells are solid state. There are no parts that can break or seize up during periods of non-use. And reliability is key, because backup power has to work when everything else doesn't.
Sustainable: The cradle to grave impact of fuel cells is much more sustainable than that of lithium ion or lead-acid batteries. Fuel cells are a zero-emission technology that does no harm to the surrounding environment.
Why not diesel generators or batteries?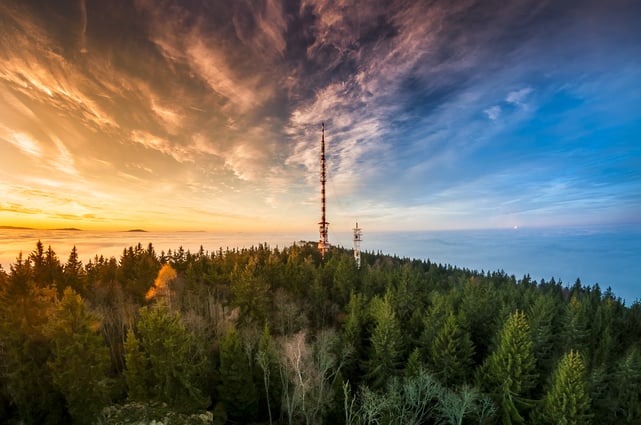 Diesel generators
Diesel-fueled backup power has been a traditional solution that delivers long backup time, and can handle high power system demands.
But, of course, diesel generators come with issues: They're noisy, have high Co2/NOx emissions, and require regular maintenance and fuel polishing to ensure availability.
Further, an increasing focus on sustainability means governments and private-sector operators are looking for zero-emission solutions. As a result, we're seeing the market start to move away from diesel.
Lithium-ion or lead-acid batteries
Batteries are a well-known, well-understood zero-emission alternative to diesel. But they have limitations that prevent them from meeting Scandinavia's higher power demand requirements.
For one, batteries are sensitive to temperature fluctuations, making them less reliable at certain times of the year. They also have a considerable on-site footprint—especially as energy requirements increase.
Additionally, battery systems aren't flexible enough to be a practical choice for growing energy needs.
For example, if an operator had to upgrade the energy requirement on a site and chose battery only solution, they would likely have to rebuild the entire battery-housing structure to accommodate the increased footprint.
Further, when batteries expire, the complexity of replacing them adds an extra layer of complexity—and extra costs— to the on-going servicing of the backup power site.
Finally, issues regarding recycling of batteries with hazardous chemicals should not be ignored.
Do fuel cells make sense for the critical infrastructure market to adopt now?
Fuel cells are a mature technology. A number of sites across Scandinavia already use fuel cell backup power.
For instance, there are 120 tetra network sites in Denmark that have been backed up by Ballard's fuel cell systems for more than 10 years.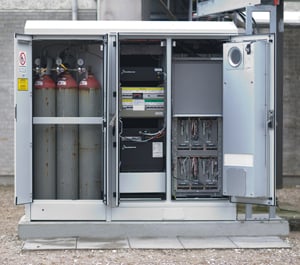 Ballard unit in Denmark
But compared to diesel and batteries, fuel cells are a lesser known backup power alternative.
At Ballard Europe, we understand that in order for the market to adopt this technology, operators need a simple, comprehensive solution, including the:
fuel cell power system
proper equipment and parts
hydrogen fuel, and its required storage and fueling infrastructure
Ultimately, it needs to be easy for operators to switch to this unfamiliar—but proven—technology.
We have the expertise and partnerships needed to facilitate this.
How do we do it?
We provide high-quality fuel cell systems that are field-proven in a number of sites across Scandinavia. At the same time, we engage like-minded companies in the backup power ecosystem to provide the other required elements, such as:
Eltek, which supplies standardized rectifier and electric inverter solutions (learn more about Eltek in this interview.)
hydrogen fuel suppliers that provide a complete solution, including the fuel, delivery and storage tank.
Ballard-certified local service providers are on hand for our customers for the installation, commissioning and servicing of the systems.
Together with these partners, we provide everything operators need to back up their critical infrastructure sites with fuel cells.
Ballard Europe has the right solution, and the right experience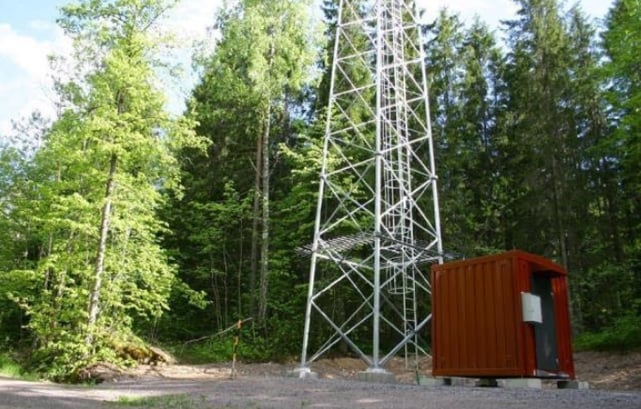 At Ballard, we are fuel cell technology leaders. We've demonstrated superior backup power performance and reliability over our last 13 years in the field. We have extensive experience installing our systems around Scandinavia.
Two of Our Partners
In 2019, we teamed up with Telia Company to install a 72-hour fuel cell backup system on the first "Forsterket ekom" site in Norway.
And in 2008, we worked with Motorola in Denmark to fulfill the Dansk Beredskabskommunikation tetra network's requirements. The backup power systems we provided can operate without interruption for up to 24 hours.
These big players are relying on Ballard's fuel cell technology to protect highly sensitive communication networks. It's time for more industries to experience the benefits of fuel cell backup power systems.
Final Thoughts
Backing up Scandinavia's critical infrastructure has never been more important. At Ballard Europe, we know our technology works. Our fuel cell design is flexible, robust, and reliable, and has been proven in the field over several years.
The time for fuel cell technology is now. We're all set to help better protect Scandinavia's critical communications infrastructure.