The transition to zero-emission is underway and transit systems are adopting fuel cell buses at scale. In 2020, more fleets of Ballard-powered buses came into service in the US and Europe than at any time in the past. More than 1,000+ Ballard-powered buses are now in operation, predictably delivering transit riders to their destinations across all local geographies and weather conditions.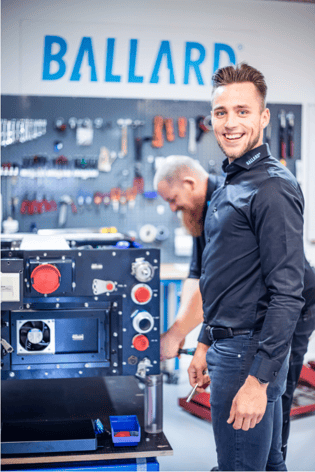 For us in the Ballard Customer Care team, the growth in our customer base means more fuel cell buses on the road—and a strong track record to uphold: in 2020 our customers maintained an overall fuel cell availability of 97.5%.
That's a remarkable statistic that reflects the high quality of our purpose-built technology. And it speaks to the level of service and attentive support delivered by our Customer Care team.
We now call it Customer Care. Here's what that means for you.
Until recently the support for our customers' journey was handled by a variety of teams working under the group name After Sales Support.
The new name, Customer Care, reflects our focus on optimizing our customers' experience throughout their journey. With Customer Care, customers will have one point of contact for an integrated support and service response, from pre-sale technical support through integration, support, training and on-going maintenance.
Ballard Customer Care provides vehicle systems integrators with a knowledgeable partner in delivering the precise features and specs that fleet operators require. Operators have a partner that understands their business challenges and delivers valuable, innovative solutions.
Kevin Hutton, one of our customer care specialists explains: "One of the things I do is to reverse roles and put myself in the customer's shoes. I try to understand their concerns and advocate for them and their concerns."
Listening and delivering: Your customer care team
Technical Support: a new focus on predictive maintenance
The Technical Support group is our post-sales, pre-operation team that supports customers with integration and commissioning to optimize each solution.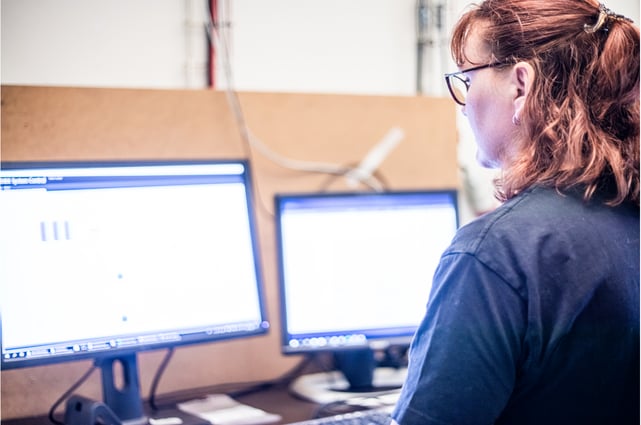 A new focus in Technical Support is dedicated to predictive maintenance. Applying AI and machine learning tools, we monitor key parameters of the operation of our customers' fuel cell systems. This allows us, and our customers, to use this information for predictive maintenance, to identify areas that may need attention in advance. With these tools, our customers are able to increase uptime, simplify troubleshooting, and streamline their service routines.
"With some of our long-time customers, such as California's Sunline Transit Agency, we have forged positive and amazing relationships, which help us all when we are working through difficult issues," says Kevin Hutton.
Service Engineering: improving documentation for customer self-service
To support an expanding global fleet, at Ballard we are improving our field training and documentation. From parts manuals to service manuals, the new documentation is specifically designed for easy customer use, assisting those customers who prefer to maintain and service their own fuel cell modules.
Product and Service Training: enabling your technicians to service your modules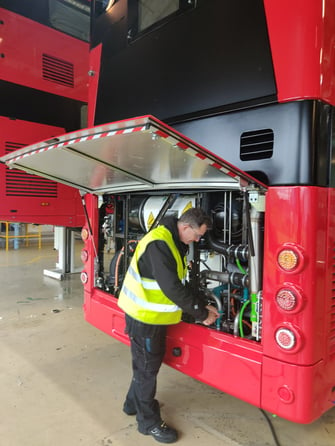 Supported by the new suite of documentation and procedures, we provide training programs to OEM and transit operator technicians. This ensures our customers are able to service their fuel cell powered buses, just as they do with their legacy diesel and CNG vehicles.
New: Technical Support during the product scoping phase
A new technical support role within the Customer Care team begins during the product scoping phase. Working closely with sales and account managers, our support specialists reach out to customers to understand their requirements and ensure that every specification is considered—in the early stages, when their solution is being developed.
Regional Service Team: for expert Ballard service on your site
Even when customers maintain their own fuel cell modules, there will still be times when on-site Ballard service will be required. For those times, the regional Ballard service teams are readily available.
Kevin Hutton explains: "I think the steps we are taking will definitely benefit all of us as we try to improve our availability and reliability. I pride myself on always striving to do better. There is such satisfaction when our customers say that our technology exceeded their expectations—as we saw with our HD6 Buses at Transport for London (TfL)."
Regional service teams: Serving all major markets
Each regional team provides training, advanced troubleshooting and technical support, and serves as a service center for repairs and parts.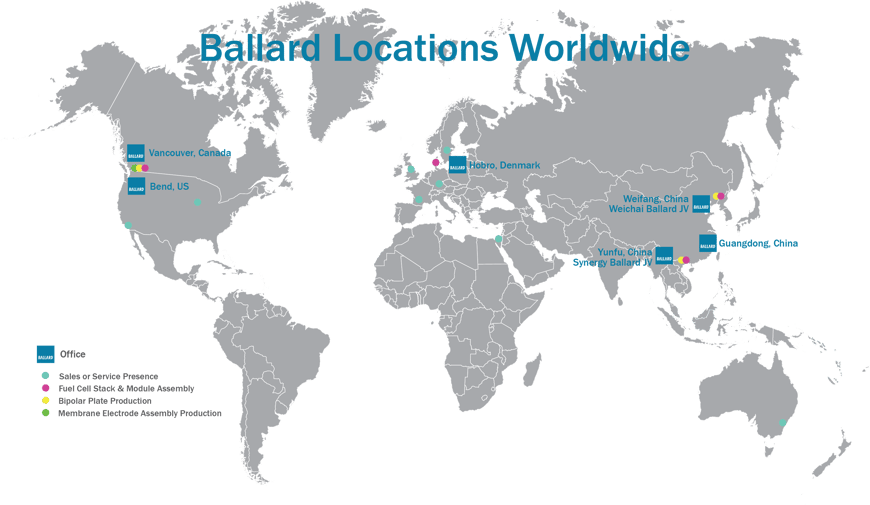 Service data in the cloud
As we move towards predictive maintenance, we are harnessing the value of field data, transmitted from Ballard fuel cell modules and sent through an encrypted and secure cloud-based system.
Current fuel cells use Wi-Fi connectivity, and as systems mature, we are exploring a number of IOT solutions to improve data transmission reliability.
The new Ballard customer portal
We've also been working on an updated Ballard Customer Portal, your online centre for interacting with Customer Care:
faster, easier warranty claims
online access to warranty status
the full suite of service documentation, technical information, and parts manuals
online training guides and videos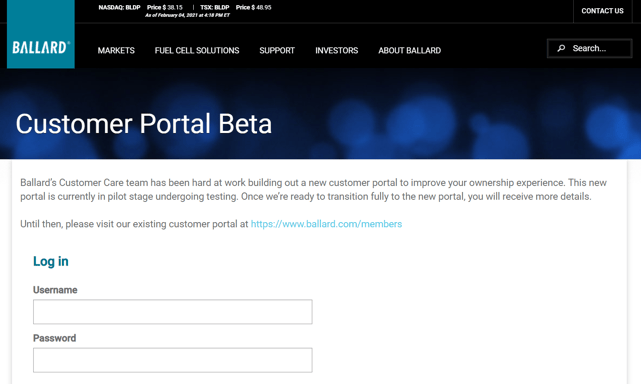 Currently in the beta test phase, it will be fully launched to our customers later this year.
Going above and beyond: A Customer Care story
There are fifty buses powered by Ballard operating in California. We've heard from our transit customers that our Senior Technologist, George Morales, goes out of his way to support them. He's often on site in the evenings to assist with upgrades or repairs when the buses are not in service. This keeps the buses in operation during the day, serving the community.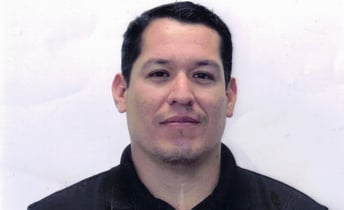 One of George's key roles is in customer training, to support the fleet operators in owning the maintenance of the fuel cell buses. Recently, George was on site at AC Transit to support the development of their training center by assembling the fuel cell training module and instructing their staff on its operation.
George Morales, Senior Technologist for Ballard Power in California

George Morales (far right) on site at AC Transit's Training and Education Center
For George, it's about Ballard's values. "To facilitate a successful Customer Care experience, I relied on our core values: Listen and Deliver, Quality Always, Inspire Excellence, Row Together and Own It. These principals were especially important with the arrival of Covid-19 last year, which proved to be unusual and challenging. But I strongly believe that we will reach our goal of carbon neutrality in the next 25 years".
Our approach to customer care during COVID-19
We've been committed to continuing our high level of customer care during the COVID-19 pandemic. Our team observes all Covid-19 protocols required by the regions in which we operate, and our top priority is to ensure the safety of our customers and technicians.
When travel restrictions prevent us from physically going to a destination to provide customer support, we employ virtual support via Zoom, Team Viewer, and even virtual reality glasses!
Additionally, we've provided our customers with online interactive training in lieu of onsite training. While some customers were concerned about whether online training would provide adequate results, they were impressed after our sessions, and provided us with very positive feedback.
Final thoughts
Now, more than ever, our team is here to support our customers' journey through education, training, service, and support. Our new division name—Customer Care—reflects all of these commitments, and is the central promise we rally ourselves around. We're excited to continue nurturing long-term relationships with all of our customers, enabling them to meet their goals of transitioning to safe, high-performing, zero-emission transport.