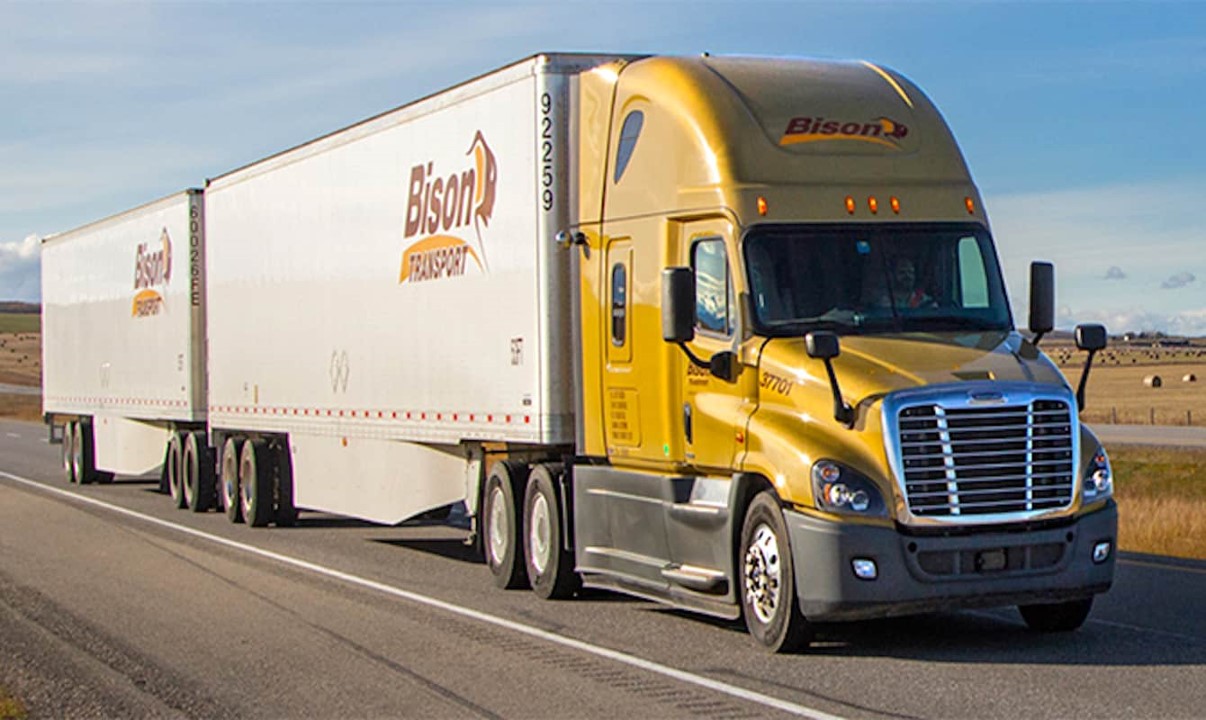 Ballard Power Systems is the fuel cell partner in an industry-led project that will test hydrogen's ability to fuel and decarbonize the heavy-duty freight and transportation sector in Alberta, Canada. The Alberta Zero-Emissions Truck Electrification Collaboration (AZETEC) project will deliver and test the first 63-ton B-train tractor-trailers in this heavy-duty category.
Ballard's fuel cell engine powers a 63-ton heavy-duty fuel cell electric truck, developed for the AZETEC project – established to explore the potential of a regional hydrogen economy for Alberta.
The two-vehicle AZETEC truck fleet - funded by the Alberta Motor Transport Association - utilizes a 280kW fuel cell engine based on Ballard's FCmove® power module and will be in operation year-round, transporting freight between Edmonton and Calgary.
Built on the Cascadia Freightliner Class 8 truck platform, the 63-ton B-train tractor-trailer can travel up to 700km on a single fill and is the first vehicle of this size and capacity built and tested in the world. The trucks are expected to begin operation in 2024, and by the end of the project, the heavy-duty truck will have travelled more than 500,000km and carried approximately 20 million ton-km of freight for Alberta trucking companies Trimac Transportation and Bison Transport.

Freight transportation accounts for almost 70% of diesel fuel demand in Alberta and contributes about 12 million tons of greenhouse gas emissions (GHGs) per year in the province. The AZETEC project will test hydrogen as a zero-emissions alternative to diesel to help decarbonize freight transportation.
Delivering the fuel cell technology at the core of the new zero-emission trucks, Ballard plays a key role within a comprehensive partner ecosystem for the AZETEC project - alongside global leader in electric drive axels, Dana Inc.