Climate change is accelerating, and it's time to decarbonize transportation—fast.
The report, Study on the Use of Fuel Cells and Hydrogen in the Rail Environment, concludes that fuel cell trains will play a key role in the transition to a zero emission economy. In fact, the report states, by 2030, one-in-five newly purchased train vehicles in Europe could be powered by hydrogen.
In this article, we'll share key findings from the report, including the market potential for different applications. We'll also identify five key benefits of hydrogen fuel cells for the rail industry.
Hydrogen Powered Trains: An Analysis of 3 Focus Applications
The study examines the European market potential of three focus rail applications:
Multiple Units
Shunters
Mainline Locomotives
Multiple Units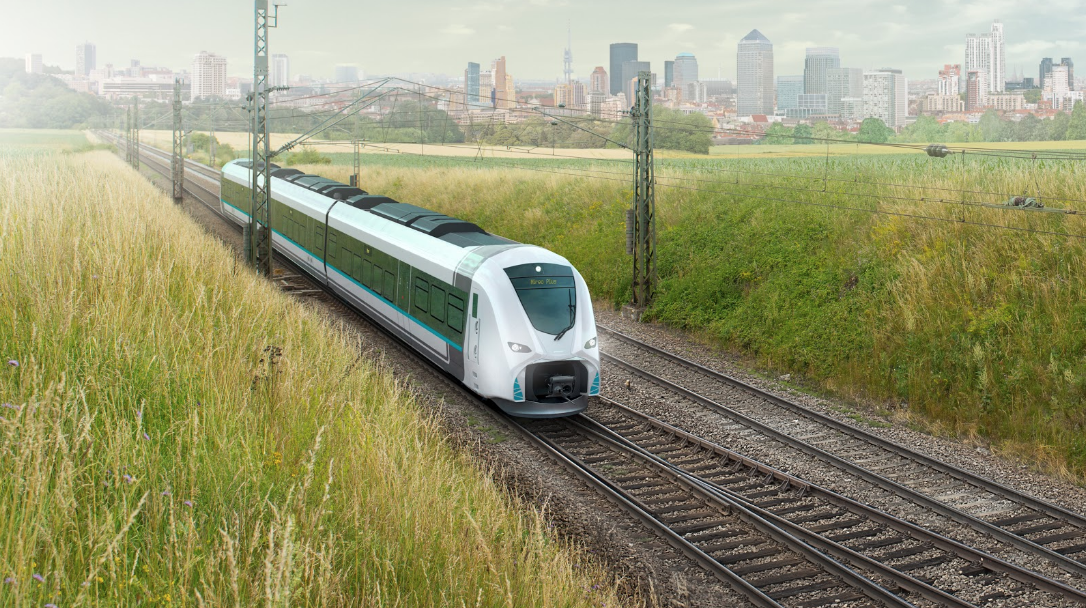 Hydrogen-powered multiple units are expected to have the highest market penetration, replacing 30% of existing diesel-powered fleets. The study shows that fuel cell hydrogen multiple units perform as well as diesel ones at a similar cost, while offering a lower cost option for the electrification of lines with lower frequency service.
Regional multiple units with hydrogen fuel cells are already being developed or put into operation by different system integrators in Europe.
Ballard is committed to developing viable fuel cell power solutions for the rail transport sector working with train OEMs like Siemens. (Read more: Siemens Expert on New Hydrogen Train Technology [Interview])
Together with Porterbrook Leasing Company and the University of BIrmingham, Ballard is developing HydroFLEX, the UK's first full-sized hydrogen demonstration train. HydroFLEX is powered by Ballard fuel cells, and is now ready for network testing on the mainline railway following its successful proof of concept.
Progress is also being made outside of Europe. For example, in Canada, the province of Ontario is working with major train manufacturers to produce concept designs that incorporate hydrogen fuel cells into bi-level commuter trains.
The province has completed a feasibility study for the electrification of the GO rail corridors using hydrogen powered trains.. This initiative could lead to a prototype rail vehicle to be tested on the GTA's GO rail network.
Shunting Locomotives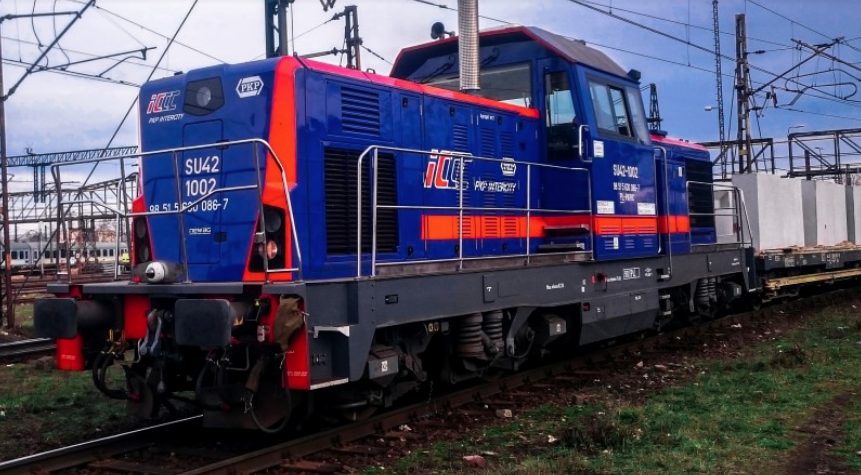 There is growing interest to replace aging fleets of shunting locomotives, which have a significant impact on air pollution around rail yards. However, the recent study concluded that hydrogen-powered shunters currently have a relatively lower market demand.
So what's the solution?
The technology for these types of rail vehicles needs to be further developed, and more tests need to be completed.
Ballard has already completed testing of one hydrogen shunter project in California demonstrating that fuel cell-powered shunters are capable of meeting all operational and availability requirements, making them viable alternatives to diesel-powered shunters.
Mainline Locomotives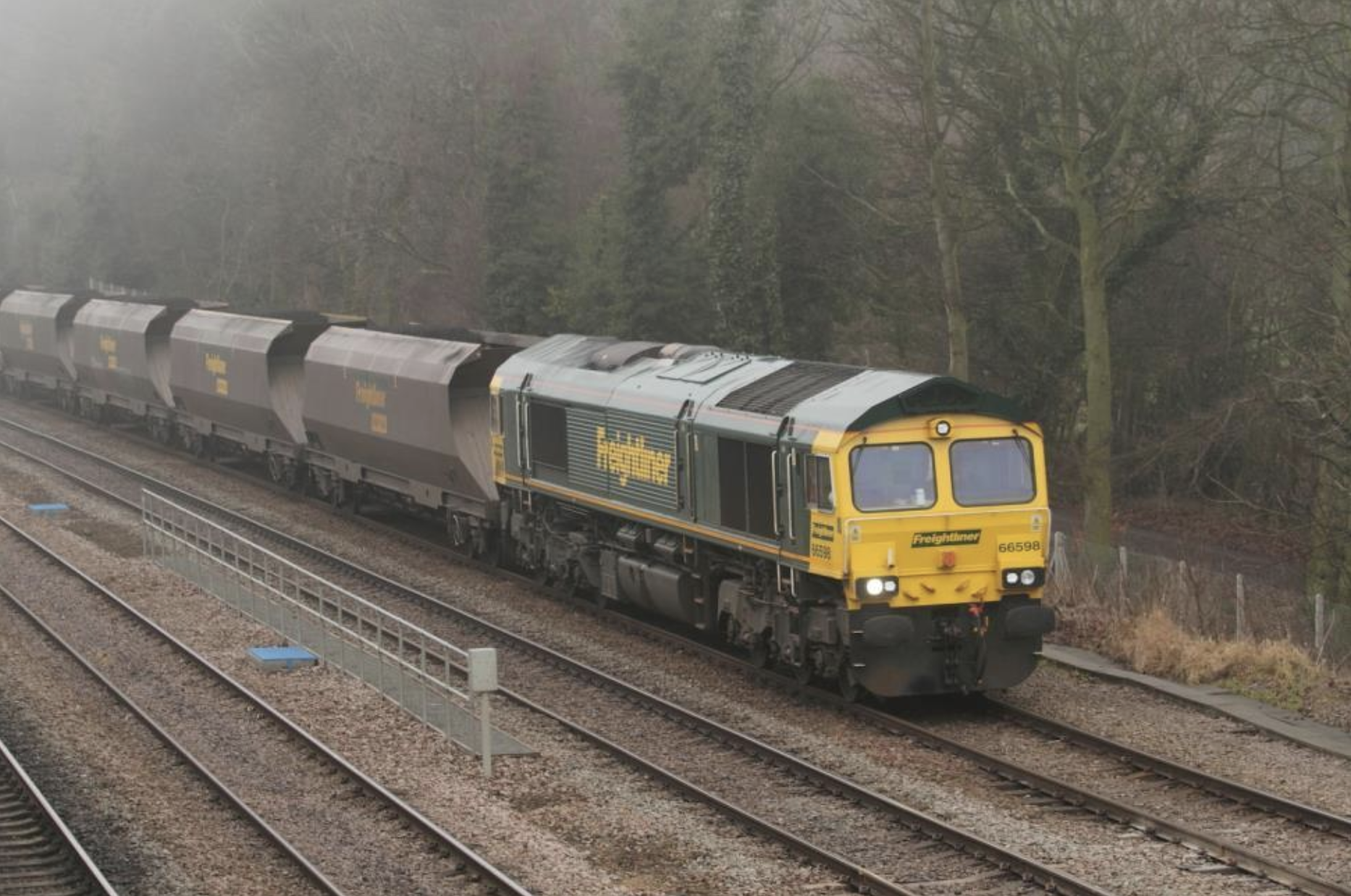 The study also found that hydrogen-powered mainline locomotives for freight applications are currently facing the same barriers as shunt locomotives, due to a lack of available products and the strong cost competition from trucks.
However, this could change.
There's more work to do to increase the availability of fuel cell technology for rail and make hydrogen available as an alternative fuel. Furthermore, new hydrogen storage options have to be developed to facilitate a successful market introduction.
And we're confident that current investments in testing and prototyping will lead to wider adoption, as the industry transitions to zero-emission.
Here are some of the top advantages of hydrogen fuel cells for rail vehicles.
5 Advantages of Hydrogen Fuel Cell Powered Trains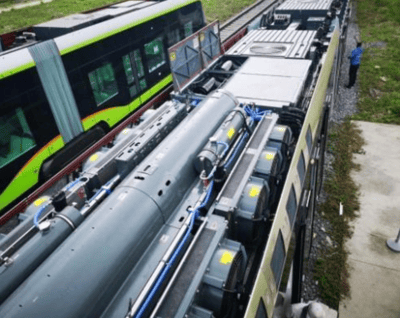 Hydrogen tank and Ballard fuel cell system on CRRC-Sifang light rail
1. Flexible levels of hybridization
Developing hybrid configurations of batteries and fuel cells for rail is critical to increase performance and range.
Hybridized fuel cell trains:
handle loads of up to 5,000 tonnes
travel at speeds up to 180 km/h
achieve long distance range of up to 700 km
Flexible combinations are achieved by adjusting the ratio of fuel cells to batteries.
2. Fast refueling, less downtime
Hydrogen powered rail vehicles are refueled in less than 20 minutes, and can operate for more than 18 hours without further refueling.
3. None of the operational constraints of a 100% battery configuration
Battery powered trains have significant drawbacks, including shorter range and increased downtime needed for recharging batteries. As a result, they're only suitable for certain routes, which significantly restricts rail operators.
Fuel cell powered trains can operate efficiently on a wider range of routes, with almost no downtime. In fact, fuel cell trains make the most economic sense when used on longer non-electrified routes of over 100 km.
4. Lower total cost of operation
Not only is catenary infrastructure for 100% electric trains expensive to install ($1-2 million per kilometer*), it can also be costly to operate and maintain.
On the other hand, hydrogen trains have a promisingly low total cost of operation (TCO). A TCO analysis shows that hydrogen-powered trains become the least costly alternative compared to both diesel and catenary electrification when:
the cost of diesel reaches EUR 1.35 per litre
the electricity price is less than EUR 50 per MWh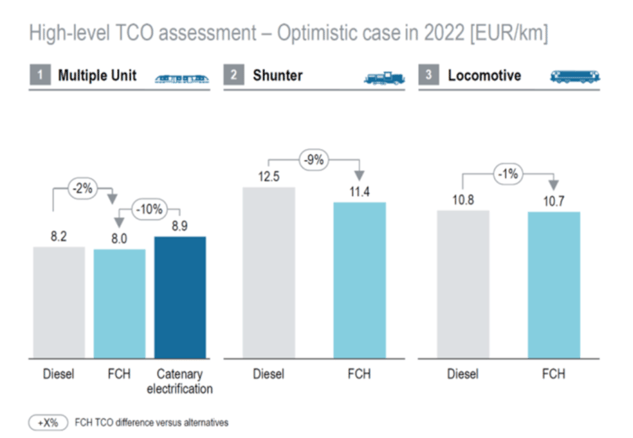 Source: Expert interviews, Roland Berger
5. No compromise in performance
Hydrogen-powered trains are incredibly high-performing. They're just as flexible and versatile as diesel-powered trains with a similar range. They can cope with the requirements of rail transport just as well as diesel trains can, and will be part of the replacement technology when diesel is phased out.
Summing Up
Hydrogen powered trains are poised to disrupt the rail industry as a cost-effective, high performing, zero-emission alternative to diesel.
Recent research shows hydrogen trains have real market potential—but more work needs to be done around testing and increasing product availability for shunter and mainline freight applications.
The market share of fuel cell hydrogen trains may reach up to 41% by 2030 in Europe, provided there are favorable conditions for market development.
Ballard is leading the industry in developing rail specific solutions, and we're committed to getting more fuel cell trains on the tracks, in Europe and around the world.
*Source: Report published by the Railway Industry Association (RIA) on March 14, 2019