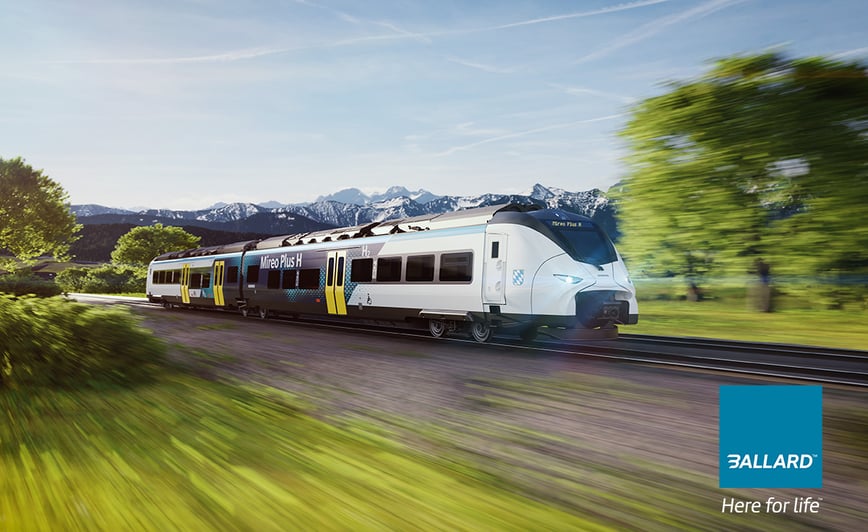 Siemens Mobility's Mireo Plus H fuel cell electric passenger train, powered by Ballard, has completed its first ever public test drive. Integrated with Ballard's advanced heavy-duty fuel cell module, the zero-emission hydrogen train completed an error-free 110km run between Füssen and Buchloe, in Bavaria, Germany – the route where the Mireo Plus H will eventually commence passenger service in 2024.
Siemens Mobility will introduce a fleet of seven hydrogen fuel cell-powered trains into operation in the Berlin-Brandenburg region by the end of next year – with each train powered by two Ballard 200kW modules. This represents the optimal solution to support the heavy payload, long range and rapid refuelling requirements of Siemens Mobility's passenger fleet.

The Siemens Mobility Mireo Plus H features longer range, faster acceleration and state-of-the-art technology – setting new standards in zero-emission passenger transport.