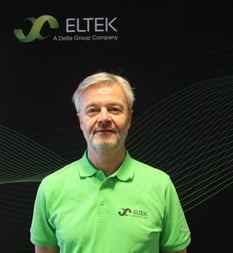 This interview is part of our ongoing conversation with innovators in the hydrogen fuel cell sector for infrastructure support applications.
Recently, we had the opportunity to speak with Ulf Ellingsen of Eltek - a global company of 2000 employees with a head office in Norway. Eltek's focus is to develop first class power systems.
Let's take a closer look at using fuel cells as the energy source for backing up critical infrastructure.
Q & A with Ulf Ellingsen: Integrating Fuel Cells into the Nordic Region's Backup Power
Can you tell us about Eltek and its role in the critical infrastructures market?
Eltek as a company is focused on delivering power supply to telecom networks worldwide. This is the biggest part of our business. But specifically, my team in the Nordic region and I also do a lot of business with industrial clients, including rail, the energy sector, utilities, marine and offshore.
What are some of the key trends in the critical infrastructure market?
The Nordic region is unique because we've been developing a very special focus on the offshore oil and gas industries. Things have changed now because the new generation of policy makers and engineers seems much more focused on a "green" future. So, things have changed in regards identifying gaps and providing green solutions for electrical infrastructure.
The Nordic countries are one of the most developed regions in regards to adopting zero emission electrical backup solutions. There is a genuine interest to replace diesel powered gensets with greener options like batteries and fuel cell technology.
What is driving network hardening requirements and are these being challenged?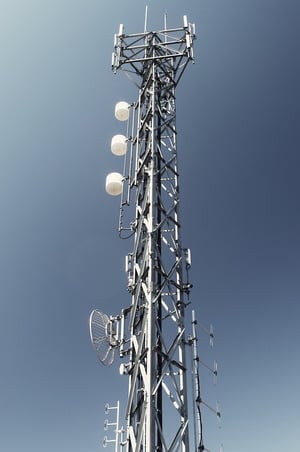 The driving force to move this initiative forward is market demand. Also, there will be lower emission regulations implemented in the near future.
The combination of these forces requires extended off-grid operation of critical infrastructure.
So, the telecom systems all over these countries need longer and sustained backup times. This is very hard to achieve that with a battery-alone solution.
With the requirement to decrease the use of diesel powered gensets, there is actually a bright future for fuel cells and other zero-emission alternatives like wind and solar in the Nordic countries.
(Related post: Fuel Cell Backup Power: Solution for Critical Infrastructure?)
What are some of the challenges and advantages of using fuel cells as a backup power solution?
The challenge in Norway, for example, is accessing the infrastructure sites because of the lack of roads. The amount of fjords create a logistical challenge. It's been a challenge to deliver diesel for gensets, and it will continue to be a challenge to bring in hydrogen for the fuel cells.
The nice part about hydrogen is that the fuel source is exceptionally stable, unlike diesel which requires polishing and filtering if it sits around for an extended period.
One of the advantages is that, in general, Norwegian people are quite willing to try new technologies. They're willing to take qualified risks.
So, Norway is very often a place where new technologies are launched, tested and proven in the global market. We're very proud to be a test market for new technologies and new trends.
How are companies beginning to integrate fuel cell technology into their backup power sites?
There have been some tests from the biggest telecom operators in Norway - Telia Norge and Telenor. They are willing to buy and install fuel cells for their sites at full scale—not as test sites but actually as permanent solutions instead of diesel gensets.
Eltek has a very strong brand, a strong position in telecom in Norway, and we're the vendor of choice to install and commission this fuel cell zero emission backup power solution.
With all the technologies that are available, where do you see fuel cells as having a competitive advantage?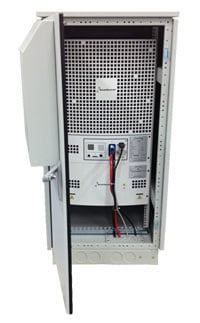 I see that many sites are very hard to get to without a helicopter. It's a huge advantage that the weight and size of the fuel cell systems is much less.

So the costs to bring all the equipment on site will be dramatically reduced.

However, there's still a little bit of a logistical challenge because everything is not in place in regards to having easy access for hydrogen to all sites all over Norway.

I am confident this will be solved in the near future as hydrogen infrastructure is being further developed for many other market sectors, like transportation. There are players who are very eager to implement hydrogen systems for cars, trucks and buses.

So there's more common acceptance that hydrogen will be a solution for many different problems—not only our telecom backup industry segment.

(To learn more about hydrogen infrastructure, read: Why Hydrogen Fueling Stations Are Gaining Global Momentum.)
Can a customer buy a complete backup solution from Eltek? Do you look after the entire value proposition to get the product installed and then serviced?
It's like that for many of our projects now. The new regulations demand that the Norwegian companies have open bids and competition from all European countries. So then the end-client sees the benefit of using well-known and well-established companies within Norway to do some of the services are also in competition with foreign suppliers.
So for instance, it's a challenge for a railroad operator to only use Spanish, Italian, or German companies. They would very much like us to do more of a turnkey solution around our equipment, so that we overtake and take care of the installation and commissioning. Then we will be present after these companies have left the country and have ended their projects.
So it's a big advantage for us that the clients also want more turnkey solutions, which include fuel cell, batteries, and solar. It also includes the service of spare parts, including service people that are trained and provide efficient service.
The future looks very bright for a total turnkey solution, that will also will include fuel cell solutions.
Any final thoughts you'd like to share?
I think fuel cell technology is a very important trend in the Nordic Region, and maybe everywhere. We've seen a change in infrastructure investment focus from CapEx to OpEx.
The new systems, the new technology and management systems are included in our standard products from Eltek. We can take care of batteries, fuel cells, and the backup systems. Therefore, this can be a one stop shop—transitioning from the CapEx over to the OpEx.
So that's important now and will be more important in the future.