For ship owners and operators globally, zero-emission mandates and regulations are a fast-approaching reality in an industry which currently accounts for 3% of the world's GHG emissions. However, with a worldwide commercial fleet of more than 90,000 ships, "going green" is not an easy task.
To date, the pace of decarbonization has largely depended on new and emerging technologies, often involving long development time, proof of concept and pilot testing. This is where Ballard's FCwave™ fuel cell module is breaking new ground. The module is the world's first to be awarded Type Approval for marine applications, an industry recognition certifying that FCwave™ meets the stringent safety, functional, design and documentation requirements that are required for global marine commercialization.
As the first commercially available solution, it is a significant step in accelerating the adoption of hydrogen-power for ships and larger vessels and provides ship owners and operators confidence in fuel cells as the most viable, zero-emission technology.
Here, you'll learn more about Ballard's FCwave™ – a direct replacement for conventional marine internal combustion power systems – which was recently certified by DNV, one of the world's leading classification agencies, as the first implementation ready solution for the next generation of zero-emission vessels.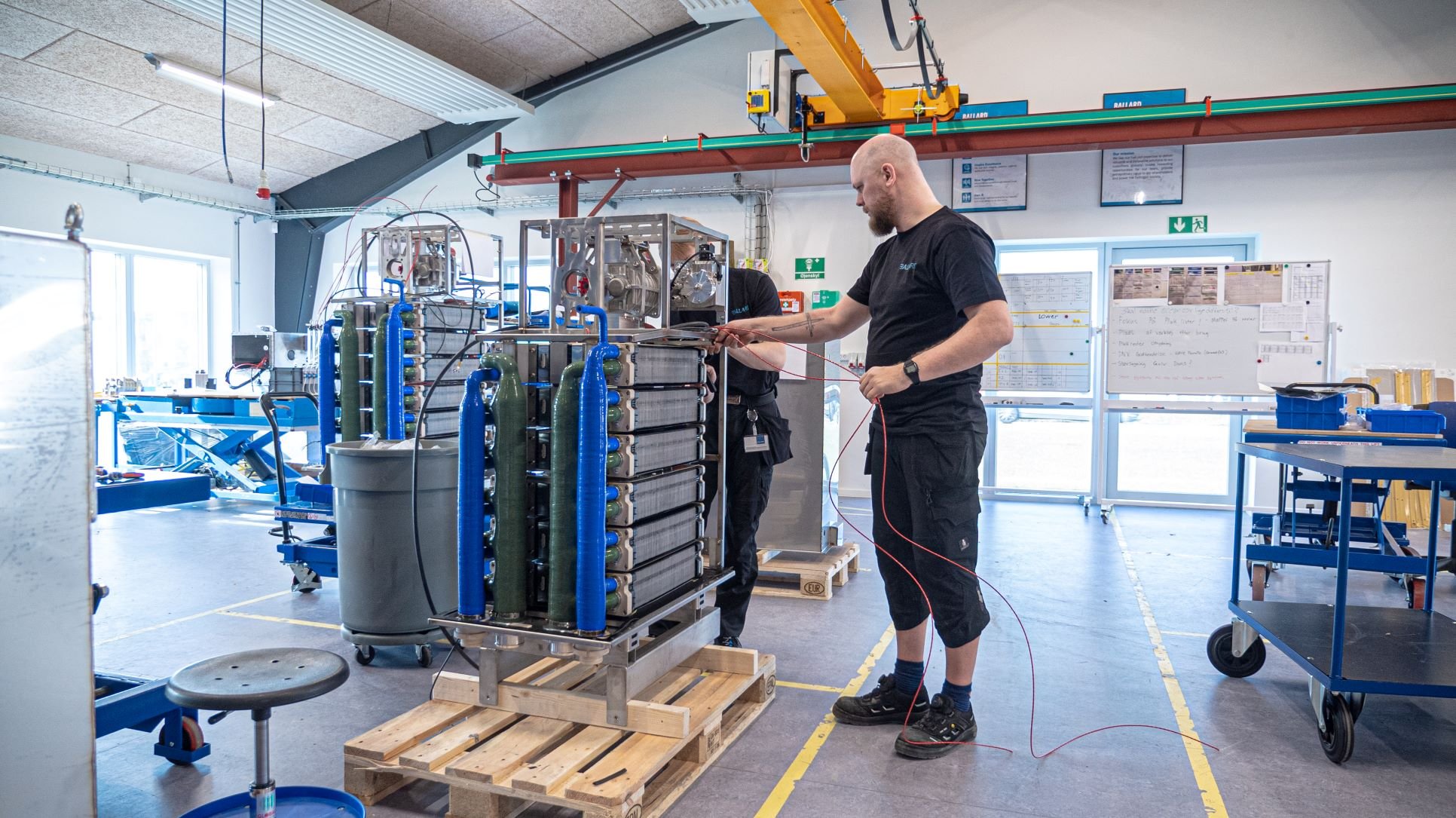 Image: FCwave™ Marine Module
Fuel cells are ready to take center stage in marine applications
The first fuel cells are already beginning to prove their value at sea and at ports, currently powering a number of smaller vessels and port handling equipment. Before the end of 2022, FCwave™ will feature on Norled A/S's MF Hydra – the world's first liquid hydrogen-powered ferry. Taking the leap into commercial passenger operations with one of Norway's largest ferry operators, the MF Hydra will be powered by two 200kW FCwave™ modules as Norled launches the first zero-emission passenger experience on Norway's world heritage fjords.

The technology is now being harnessed for use in larger ships where hydrogen and FCwave™'s long range, fast refueling, uncompromised performance, fuel efficient, and lower maintenance costs are an attractive proposition for vessels operating over longer distances or duty cycles where battery-power falls short.
But how do fuel cells work onboard a ship, boat, or ferry?
Hydrogen fuel cells are compatible with modern electric and hybrid architectures – and they generate the electricity that powers the vessel. Like batteries, they produce electricity, but with fuel cells, hydrogen fuel is the energy carrier – meaning the power system will produce electricity for the vessel for as long as hydrogen is available. FCwave™ is a high-power, adaptable power generator in a hybrid electric system that incorporates fuel cells and batteries working seamlessly together to deliver efficient, zero-emission power.
The modular design of fuel cells facilitates easy and adjustable deployment, which integrators can configure for specific vessel requirements. They provide long range operation, with consistent power delivery throughout the duty cycle. Refueling is fast , and fuel cells are proven, in many critical heavy-duty applications, to be reliable, with a long service life and few maintenance intervals.
Type Approval means marine fuel cell technology is now the most viable route to zero-emissions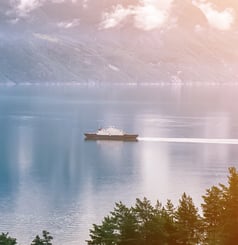 Type Approval confirms the marine industry's recognition of FCwave™'s safety, reliability, and durability, and offers ship builders and operators confidence in adopting a futureproof zero-emission technology.
FCwave™ unlocks fuel cell power for vessels operating across a wider range of routes and applications through a certified commercial solution that enables faster implementation and deployment, paving the way for volume applications.
Benefits include:
For ship owners, FCwave™ offers ease of integration, reduced development time and cost
For operators, FCwave™ is the first power solution that is deployment-ready in scale and volume, from individual vessels to fleets
Hydrogen is as safe as other fuel and energy sources, and can be stored as a liquid or gas in large containers for flexible refueling at docks
Including hydrogen fuel cells in your technology considerations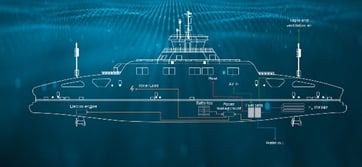 For operators transitioning to zero-emission propulsion systems for marine applications, hydrogen and fuel cell solutions are now certified to offer the most promising route to meeting future emission requirements. Designed for – and together with – the marine industry, FCwave™ is a catalyst in accelerating net-zero technology to meet the International Maritime Organization's ambitious global targets to cut emissions from ships by at least 50% by 2050.
Do you want to know more about Ballard's zero-emission fuel cell marine solution? Get in contact with our fuel cell experts today.