With regulatory pressure growing, the marine industry is challenged: can they deliver a zero-emissions shipping vessel—by 2026? It's a tall order.
But that's the requirement from the government of Norway, for all cruise ships and ferries plying their World Heritage fjords. Other governments in Europe and elsewhere are watching how the industry responds to Norway's demands.
What's the industry to do? Replacing diesel with zero-emission technology involves enormous research, development and testing. No one company, or government, can meet the challenge alone.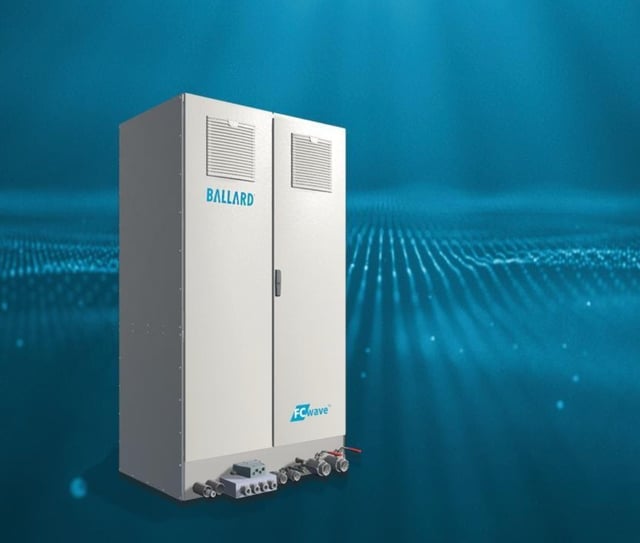 For many of the industry's leaders, the solution is a partnership with Ballard. After many successful partnerships in zero-emission solutions for heavy-duty land transportation, we at Ballard have dedicated ourselves to delivering commercial-grade hydrogen fuel cell technology that is specifically geared to marine shipping applications.
Our FCwave™ fuel cell module is the first proven marine zero-emission module in commercial use. We were the first to partner with major marine manufacturers, and today, we have six major zero-emission projects underway, in partnership with some of the industry's largest manufacturers.
Truly, Ballard is making waves!
Ballard Fuel Cells: Partnering to Power Tomorrow's Zero-Emissions Fleets
1. With ABB: Megawatt fuel cells for large vessels
Hydrogen Fuel Cell Vessel Image Courtesy: ABB Marine
In collaboration with ABB, we are developing megawatt fuel cell systems with an initial focus on cruise ships. We are currently in discussions regarding potential demonstrations of the first seagoing cruise ships with zero-emission onboard power. Our extensive knowledge of marine fuel cells and megawatt fuel cell solutions for stationary power gives us a huge advantage.
This multi-year partnership includes:
joint market development activities
systems design and development work
systems testing and validation activities.
2. With Kongsberg Maritime and CMAL: the HySEAS III passenger ferry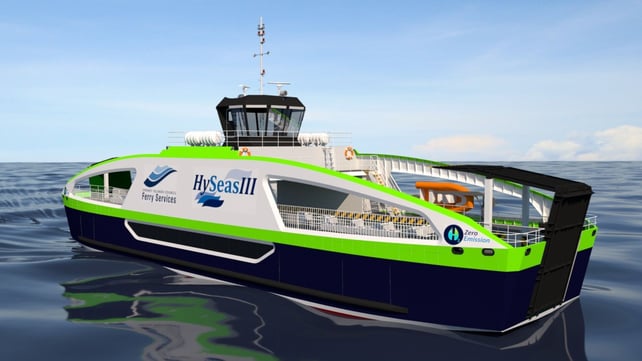 HySeas III Passenger Ferry
With Kongsberg Maritime and CMAL, we are developing a zero-emission fuel cell passenger ferry in Orkney, Scotland with six 100 kilowatt FCveloCity marine modules. HySEAS III will be the world's first seagoing passenger vessel to run on locally-produced renewable hydrogen. The project is commissioned and co-funded by the regional Government of Scotland and by the European Horizon2020 program.
The hydrogen will be locally produced, renewable energy, mainly generated by wind, and its production and transport will demonstrate how a hydrogen-based circular economy model can transform coastal and island economies around Europe.
The project is well underway: in 2021, we're planning to complete a string test at Kongsberg's facility by testing the entire power system before installing it on the ferry. In 2022, the vessel is slated to be demonstrated in operational service.
The project is funded through the European "Mobility for Growth" program under Horizon2020.
3. With Norled and Westcon: the M/F Hidle - FLAGSHIPS ferry in Norway

Norled's hydrogen-driven ferry to be named "MF Hydra"
With Norled and Westcon we are developing the FLAGSHIPS passenger and car ferry— Norway's first renewable energy-powered seagoing vessel of its kind. Powered by three of our newly-released 200 kilowatt FCwave™ modules, the FLAGSHIPS ferry will feature a bunkering arrangement that will allow operators to bunker hydrogen efficiently and safely during operations.
Currently under construction, the FLAGSHIPS ferry is slated to begin operation in 2022, and will run on a combination of green hydrogen and lithium ion batteries. It is planned to serve the Judaberg-Helgøy route on the west coast of Norway for at least 18 months.
4. With ABB and LMG Marine: the FLAGSHIPS push boat in France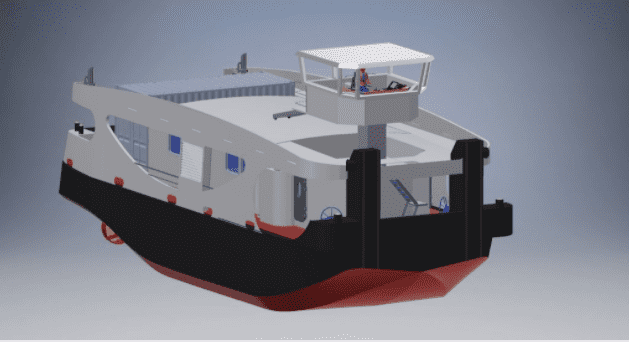 Conceptual Hydrogen Fuel Cell Barge Push Boat Courtesy: FLAGSHIPS Project
In collaboration with ABB and LMG Marine, we are developing a hydrogen-powered barge push boat that will operate along the Rhône river. Compagnie Fluviale de Transport (CFT) will own and operate the vessel, and together we'll demonstrate the cost-effectiveness and viability of fuel cell technology for mid-sized vessels.
The push boat will run on two FCwave™ 200 kilowatt marine fuel cell modules. Construction is slated to begin in 2021, and the vessel should be ready for operation in 2022. It will run on locally-produced renewable hydrogen, creating a completely emission-free energy supply chain.
The push boat will run every day, with close monitoring and optimization of hydrogen refueling procedures to ensure the vessel meets its operating schedule. Our experience will inform future projects, as we gain valuable insights in developing an effective hydrogen infrastructure for marine vessels.
This project is funded by the Fuel Cells and Hydrogen Joint Undertaking (FCH JU), a public-private partnership established to accelerate commercial realization of the fuel cell technology in Europe.
5. With BEHALA and TU Berlin: the ELEKTRA push boat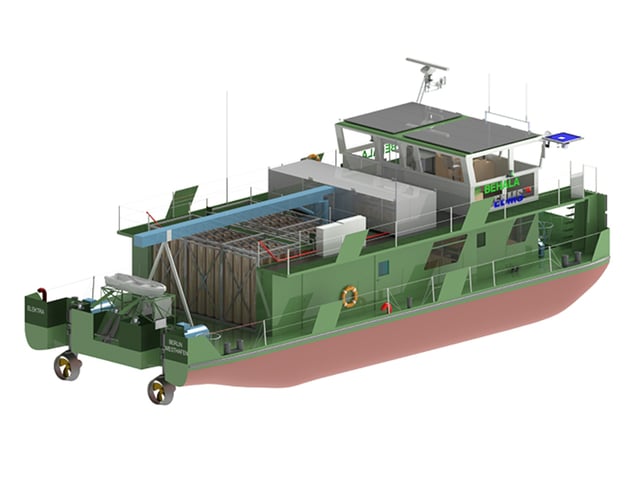 Conceptual Hydrogen Fuel Cell ELEKTA Push Boat Image Courtesy: Behala
In partnership with BEHALA and TU Berlin, we are helping develop the ELEKTRA, a hydrogen-powered push boat for cargo barge transport in Berlin, Germany.
The ELEKTRA is currently in development, and is planned to begin operation in 2021. The ELEKTRA will employ three FCveloCity® 100 kilowatt fuel cell modules. We are supporting integration, commissioning and testing during the project's demonstration phase.
Hydrogen to fuel the vessel will come from local renewable energy sources, and hydrogen infrastructure is now being installed along the vessel's inland waterways operating area.
The project will use an innovative hydrogen tank system, in which empty tanks will be swapped with new ones at certain stops along the vessel's route. This will result in a faster, more efficient refueling process, and will allow the vessel to achieve the required range.
The project is funded through the German NOW program.
6. With Norled and Westcon: M/F Hydra - the Hjelmeland ferry in Norway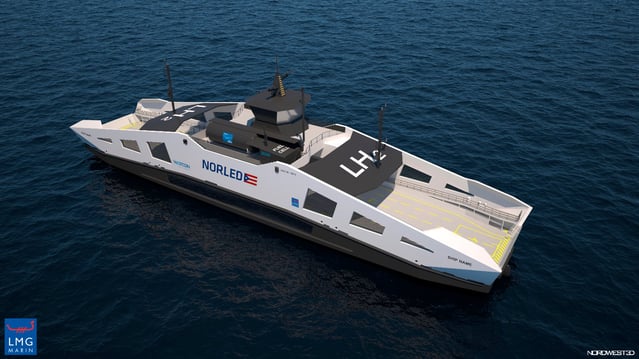 Norled Hydrogen Fuel Cell Passenger Ferry Courtesy: Norled
In collaboration with Norled and Westcon, we are helping to develop a passenger ferry, powered by two of our new FCwave™ 200 kilowatt fuel cell modules, which will sail between Hjelmeland, Nesvik and Skipavik.
The ferry will be the first of its kind to run on liquid hydrogen. Compared to compressed hydrogen, liquid hydrogen takes up four times less space, which allows more energy onboard and extends a ship's range. Initially, the liquid hydrogen will be imported, and the plan is to build a local, renewable hydrogen supply chain in the future.
Currently in the design phase, the plan is to begin building the ferry in 2021 for operation in 2022.
Ballard's Marine Center of Excellence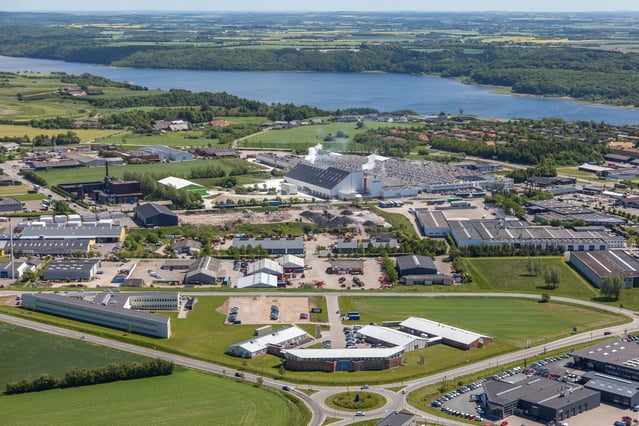 In September of this year, Ballard opened the first-of-its-kind Marine Center of Excellence in Hobro Denmark.
The Center is completely focused on developing and supporting zero-emissions marine solutions, providing yet another demonstration of Ballard's commitment to the marine market. It features a dedicated motive fuel cell system manufacturing hall with annual production capacity of more than 15 megawatts (MW) of fuel cell modules for a variety of marine applications.
Conclusion
As pressure increases for zero-emission marine propulsion, many governments and operators are facing the need to select the best alternative for diesel power—and quickly.
Among the various low- and zero-emission alternatives, only Ballard's fuel cell technology offers the complete package of proven features, benefits, and experienced support, to assist operators in making a smooth, successful transition. Our collaborations on fuel cell-powered ship projects are showing the path forward—for manufacturers and operators—for adopting the technology with confidence.
We believe fuel cell technology has a significant role to play in the future of zero-emissions marine transport, and we're thrilled to help more regions adopt and benefit from it.