Today, the maritime sector accounts for approximately 2.5% of global carbon emissions, equivalent to 940 megatonnes each year (source). But the industry is now moving into a new era of mobility, where sustainability and climate change issues are top of mind.
Each year, we get closer to the International Marine Organization's 2050 deadline for reducing emissions by 50% compared to 2008 levels. And in some specific regions, the pressure to lower emissions is even greater. The Norwegian parliament recently adopted a resolution to eliminate cruise ship and ferry emissions from the country's UNESCO-protected fjords by 2026.
So ship operators must now pivot to zero-emission technologies quickly. Continuing to power vessels with diesel and bunker fuel is no longer an option.
At Ballard, we're here to support ship operators and marine propulsion integrators in this transition. Today, we'll introduce you to our new FCwave™ fuel cell module—the world's first commercial fuel cell solution for marine vessels.
You'll learn how FCwave provides the range and power you need, without any of the emissions.
Discover Ballard's new marine fuel cell module: FCwave™
Ship builders and operators know the marine environment presents unique challenges and demands. That's why at Ballard, we're proud to present our new FCwave fuel cell module, designed for primary propulsion in marine vessels.
Working hand-in-hand with maritime transportation experts—such as ABB Marine & Ports, and Norled—we've leveraged both our fuel cell technology, and our critical components that are already proven in existing product applications into a module that can withstand the rigors of marine applications.
To offer compelling benefits to maritime customers, we focused on five key aspects in the design of FCwave:
1. Safety
Safety is a core value at Ballard. It led the design work of FCwave, resulting in our choice to incorporate two controllers for redundancy and a hydrogen enclosure to safely house certain components. We've taken the utmost care in rigorously testing FCwave for safe and durable operation in a variety of marine environments.
It's on track to be the first fuel cell product in the world that's type-approved, which will simplify the safety approval process for vessel owners.
2. Ease of Integration
We designed the FCwave module to fit seamlessly into the engine room of marine vessels. All connections are made at the bottom of the unit and can be recessed under the floor. Additionally, the module is compatible with many of the ship components integrators are already familiar with.
3. Modular Design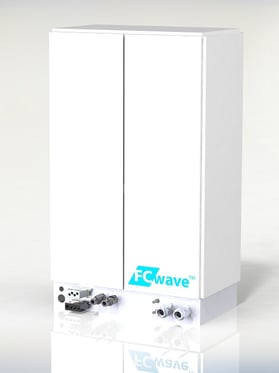 Since our FCwave fuel cell solution is lightweight and compact at 4.4 kilograms per kilowatt (kW), it's scalable and modular—suitable for vessels of all different sizes.
A single module is 200kW, and integrators can simply add more modules as needed to multiply the power to megawatts of output for hybrid electric propulsion.
Because fuel cells deliver substantial DC power, they also provide power that can be distributed across a ferry (or other vessel) to power its auxiliary electrical needs, such as:
lighting
heating
air conditioning
vessel instrumentation
emergency systems, galleys and other onboard systems
4. Product Durability
FCwave is the result of over four decades of fuel cell technology innovation. It's the culmination of our product development and field experience based on more than 50 million kilometers of heavy-duty vehicle operation.
At the heart of FCwave is Ballard's latest generation fuel cell stack—the FCgen®-LCS. With a lifetime of more than 30,000 hours, this stack leads the industry in durability.
The robustness of the FCgen®-LCS is the result of new proprietary catalyst treatments and layer design, better PEM membranes, and PEM membrane treatments. It has the ability to tolerate a wide range of operating conditions, including freeze start from -25°C (-13°F) without external energy and an operation at a temperature of up to 85°C (185°F), thereby reducing cooling requirements.
5. Serviceability
Performance data for FCwave-powered ships is monitored remotely. And when the ships require service or maintenance, technicians can access the majority of components through the front doors of the cabinet.
Ship operators will also benefit from Ballard's customer service infrastructure, developed to support thousands of fuel cell buses and trucks operating globally. Our highly professional technicians have extensive product knowledge, as many spare parts are common across our platforms. These technicians provide our customers with ongoing technical support.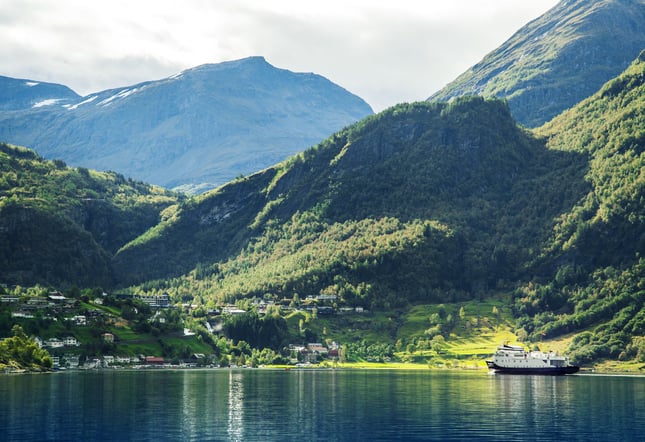 Why should the marine industry adopt fuel cell technology?
While fossil fuel-powered ships provide benefits in terms of power and range, they also produce an abundance of emissions, and passengers experience unpleasant vibrations and noise.
Fuel cells address the drawbacks of fossil fuel propulsion, while still giving operators the power needed to maintain service levels.
And compared to 100% battery propulsion, fuel cell technology offers a competitive alternative for both smaller and larger ships such as:
vessels with requirements under two megawatts, like passenger ferries.
large ferries with motor power up to four megawatts.
For larger ferries in particular, batteries alone aren't suitable due to the high cost, weight, and volume required for ships of that size.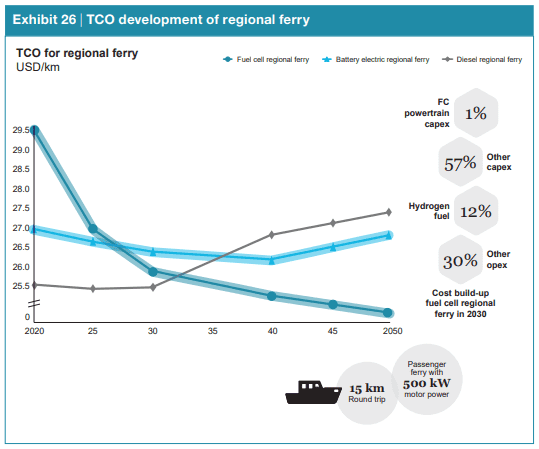 (Source: McKinsey & Company: Path to Hydrogen Competitiveness: A Cost Perspective)
Additionally, FCmove is optimized for high, efficient performance and has low maintenance requirements, resulting in a low total cost of ownership that will continue to fall drastically over the next 10 years and beyond. In fact, a report co-authored by Mckinsey and the Hydrogen Council found that hydrogen-powered ferries will have a lower TCO than both battery electric and diesel ferries by 2035.
Watch testimonials from two of our marine customers in the video below:
What about hydrogen cost, availability, and storage?
Addressing the need for refueling infrastructure and lowering the price point of hydrogen are essential for ship operators to adopt fuel cell technology.
Change-makers at both the government and industry levels have recognized this, and are moving ahead quickly with solutions. In Norway, for example, a consortium of industry partners has been awarded a government grant towards the development of a liquid hydrogen fuel supply chain for marine applications.
Additionally, a key factor in the overall drop of TCO costs for hydrogen-powered ferries is the dropping cost of hydrogen fuel, which is projected to account for more than 90% of TCO reduction until 2030.
So we're confident that, as an industry, we'll be able to surmount current challenges around hydrogen fuel and infrastructure.
At Ballard, we've considered how operators may want to store different forms of hydrogen (liquid or gas) for different trips, so we built FCwave to run on either type. Hydrogen is most commonly liquified when needed in larger quantities, so as more operators adopt this technology for longer trips, FCwave gives them the ability to use liquid hydrogen.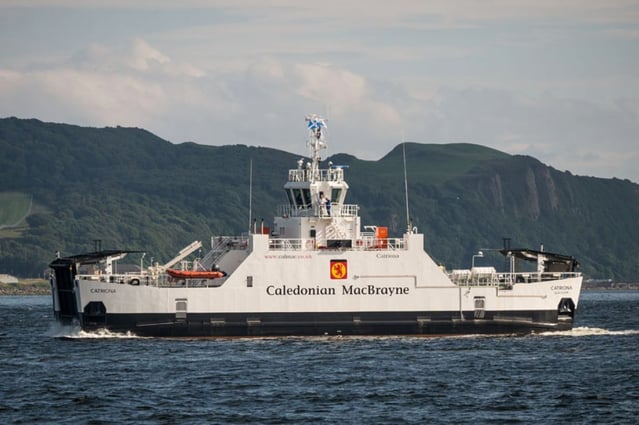 (Ballard Fuel Cell Powered HySeas Consortium Ferry)
Conclusion
Ship operators around the world are ready to start adopting zero-emission solutions. Pressure from government and industry regulations is increasing the urgency to pivot away from fossil fuels. Hydrogen and fuel cell technologies represent the most attractive solution to transition marine vessels to zero emission.
At Ballard, we're here to help operators and integrators transition with our new FCwave™ fuel cell module. FCwave delivers high power density, reliable performance, and zero-emissions for a cleaner future—at a cost that makes sense today.