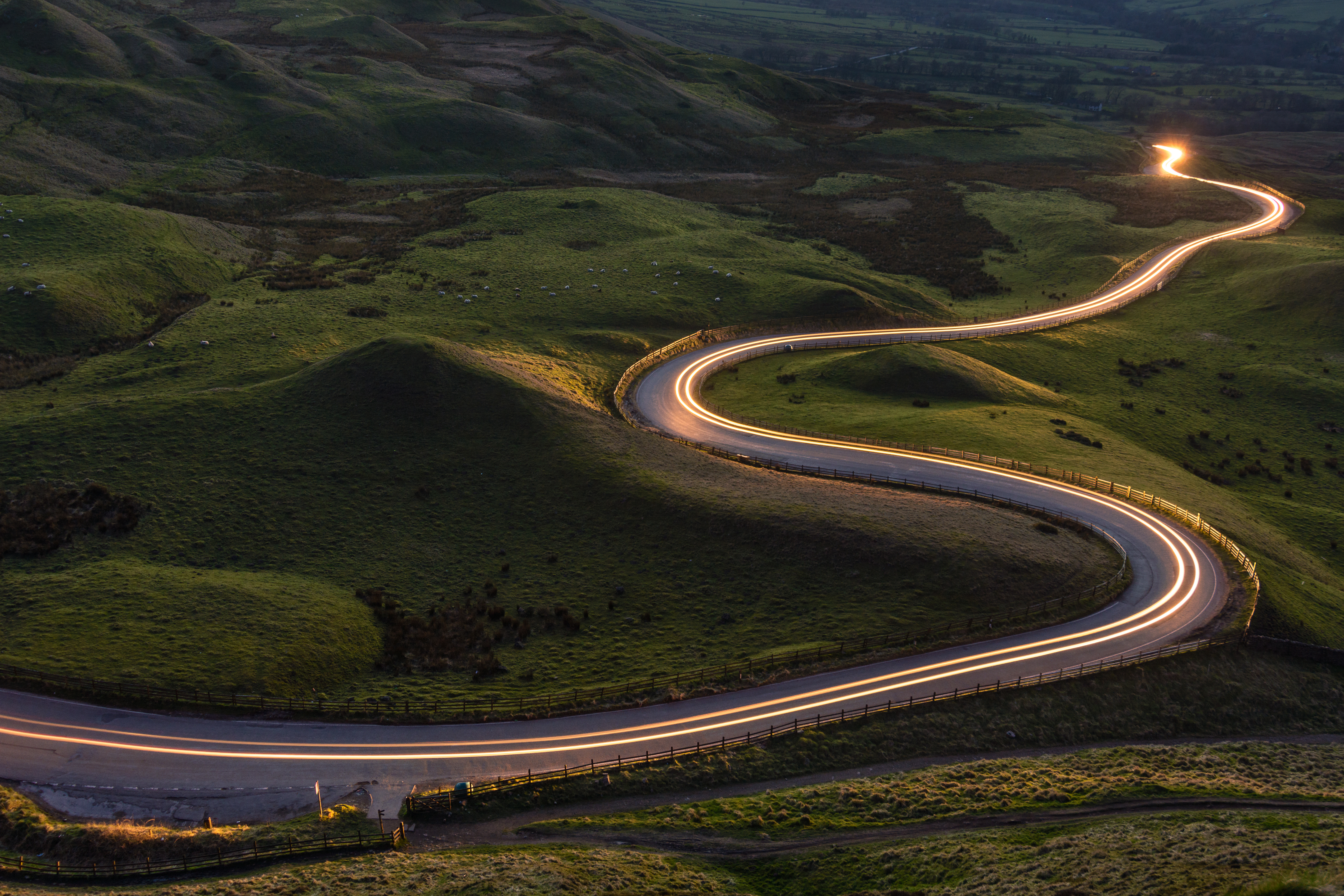 Built around Ballard's core purpose – to be Here for Life™ – the environmental, social and governance (ESG) strategy embodies our corporate vision, seeks to inspire customers and employees, and differentiate our investor value proposition.
Sustainability, for Ballard, means generating positive social and environmental impact and business value through the delivery of our products and solutions, while at the same time ensuring that sustainability considerations are embedded throughout our operations and daily ways of working.
Here, Jennifer Nakata, Director, ESG, discusses Ballard's 2022 ESG performance, the fundamental values that underline the company's strategy, the sustainability commitments that have been achieved so far, and how this all aligns with and contributes to Ballard's global business goals and objectives.

What are the cornerstones of Ballard's ESG strategy?
Our ESG strategy has been built around two primary areas. First, strengthening our ESG competency in areas of strategy, governance, risk management, targets, metrics and reporting, and stakeholder engagement. Secondly, accelerating our progress against seven material ESG focus areas across environment, social, and governance identified through our stakeholder engaged materiality assessment as most important to Ballard. These seven material areas are:
Energy transition impact
Climate change and greenhouse gas emissions
Diversity, equity and inclusion
Workplace health and safety
Employee attraction, engagement and retention
Business ethics and anti-corruption
Corporate and ESG governance
A year into Ballard's ESG strategy execution, what are the key achievements and how is the initiative helping the company to meet its sustainability commitments?
While the E and S in ESG often receive the most attention, good governance really serves as the foundation of an effective ESG strategy. This past year, Ballard's Board of Directors created a Sustainability and Governance Committee (SGC), which plays an important role in the oversight of our overall ESG strategy and performance.
In March 2023, Ballard signed the UN Global Compact, joining thousands of other signatories in the world's largest corporate responsibility initiative. Living up to our Code of Ethics and conducting ourselves with integrity is integral to our values. Joining the Global Compact was an important way for us to share in a universal language for corporate responsibility and commit to continuously improving our sustainable business practices.
We also established a detailed plan for how we will achieve carbon neutrality for corporate emissions by 2030, going beyond only scope 1 and scope 2, and including key emitters within our control such as business travel, employee commuting, and the value chain emissions of the hydrogen we purchase for research and development activities.
Furthermore, Ballard has partnered with CultureAlly, a DEI consultancy, to support our approach to fostering an inclusive culture where everyone at the company can contribute to and achieve their greatest potential.
How is Ballard aligning its ESG strategy and broader business objectives? How do you balance the pursuit of sustainability with financial performance?
One of the key pillars of Ballard's corporate strategy is Here for Life™ - representing our organization's responsibility to ensure the products we produce and the way we conduct our business safeguards the longevity of our planet and the people on it. It's creating shareholder value through the sale of our products and technology services, providing solutions for our customers to achieve their own net zero targets, and at the same time tackling climate change by providing a meaningful alternative to carbon intense mobility and stationary power applications.

This environmental benefit aligns with our Here for Life™ strategic pillar - contributing to our customers' and the world's critical goal of achieving net zero by 2050, whilst also building shareholder value through the sales and service of our power products and technology solutions.
In my view, there is no pursuit of sustainability without financial performance, and there can't be financial performance at the continued detriment to the environment or society. All businesses exist within the triple context of the economy, the environment, and society – so it's about finding the innovative solutions, projects, or approaches that contribute value to the longevity of the business and the benefit of the planet and its people.
We need to shift away from the mindset that this must be a trade-off. One of the practical ways we approached this at Ballard was by modifying our business case analysis within our carbon neutral plan. Instead of only looking at the dollars invested and focusing on the greatest financial return, we built a model that assessed the carbon or emissions benefit, the potential long-term operational cost savings, and any potential benefit beyond our operations. From here we could prioritize the investments that added the greatest value to our business, our shareholders, the environment, and our community.
How does Ballard develop and apply a global approach to ESG?
There are a few ways we approach ESG with a global perspective. Our commitment to the UN Global Compact and aligning our ESG efforts to the UN Sustainable Development Goals, helps us maintain alignment with universally accepted targets related to sustainability and ESG, and mobilize efforts to tackle climate change and fight inequalities.
Critical business processes are certified against the International Standards Organization (ISO) in areas of product quality, occupational health and safety, environmental management, and cybersecurity. This year, we reported our ESG disclosures in alignment with internationally recognized standards (Global Reporting Initiative (GRI) and Sustainability Accounting Standards Board (SASB)). This helps maintain clear, consistent, measurable, and comparable reporting that is recognized by our global stakeholder base.
We will continue to align with internationally recognized standards, in additional to local jurisdictional requirements, including those recently released by the International Sustainability Standards Board (ISSB), and the recommendations of the Task Force for Climate-related Financial Disclosures (TCFD), to ensure our disclosures are always globally relevant.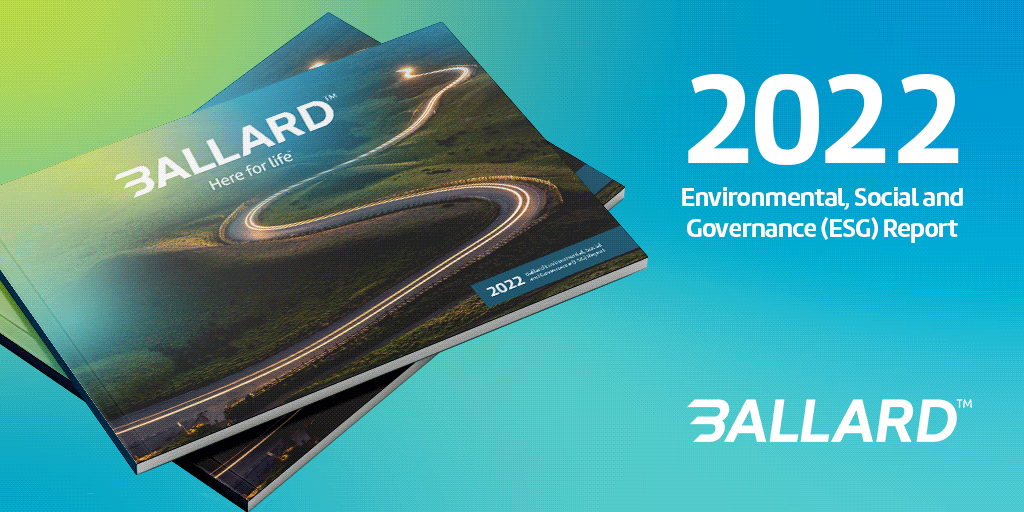 What strategies are being deployed to ensure Ballard's global employee base adopt and adapt to more sustainable practices?
At Ballard, we are very fortunate to have an employee base that is passionate about doing their part for the planet and for our communities. One of our first global efforts to reduce operational greenhouse gas emissions was born from a group of volunteer employees from around our global operations, all contributing ideas, time, and effort to making changes throughout our facilities that would reduce our carbon footprint.
Our Canadian facility in Burnaby started a "Mission Carbon Zero" cycling club to promote cycling and reduce commuting emissions. Additionally, our Canadian employees have run a charitable campaign with the United Way Lower Mainland for more than 20 years, cumulatively raising $2.2 million for their community.
Ballard's office in the United Kingdom also organizes an annual Hydrogen Education Challenge, reaching out to school districts in a variety of countries to support young students in learning about climate change and hydrogen fuel cell solutions. The education, and subsequent competition, is free to the children and brings together faculty, students, parents, community partners, and government.
In our ESG report this year, we highlighted some of the many stories of how our people are huge contributors to our sustainable practices. You can find the details throughout the various sections featured as "Impact Stories".