Ballard Power Systems (NASDAQ: BLDP; TSX: BLDP) announced today it received an order for additional fuel cell engines from Canadian Pacific Kansas City ("CPKC"; TSX: CP; NYSE: CP). These eighteen, 200 kW fuel cell engines are planned for delivery in 2023 and will support the expansion of CPKC's Hydrogen Locomotive Program.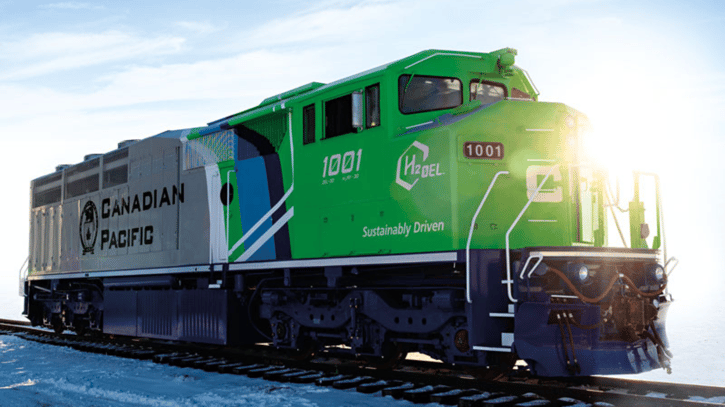 Over the past two years, Ballard has supplied CPKC with 20 fuel cell engines for use in three different types of locomotives, with combined fuel cell power of 4MW. These locomotives have been undergoing field testing in 2022 and early 2023 with successful tests, proving the capabilities of Ballard's hydrogen fuel cell technology in locomotive applications.
Further development on range across temperature variations, heavy hauling, fine tuning auxiliary load to avoid waste, increased number of hours on current and additional units will support continued technological evolution. The success of these trials, combined with the need to achieve CPKC's emissions goals, has resulted in the significant expansion of the original hydrogen locomotive program.

"Our hydrogen locomotive program has the potential to significantly reduce greenhouse gas emissions from locomotive operations, supporting the transition to a lower-carbon future in the freight rail sector," said Dr. Kyle Mulligan, AVP Operations Technology. "We are excited to expand development of these pioneering zero-emission locomotives with collaborators like Ballard."