Investing in transportation systems is a catalyst that builds communities and improves lives. It's no secret that a key determinant of a city's livability index is the quality of its transit infrastructure.
Transit infrastructure works hand in hand with increasing standards of living across the board. It brings regional workforce and employment opportunities closer together.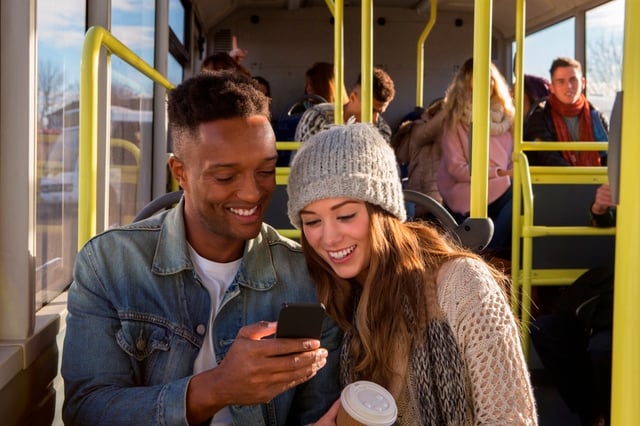 In California, 20% of the population lives below the poverty line - which is the highest poverty rate in the United States. For these citizens, access to public transportation is critical in order to get to and from work, shop for basic necessities, attend to health needs, and participate in community life. Californians living in poverty rely heavily on this access.
Investment in zero emission transportation cannot be limited to electric cars which are beyond the financial reach of many Californians. It must also be directed to clean transit, which will greatly benefit disadvantaged communities.
Access to Public Transportation and the Role of Zero-Emission Transit
Designing transit infrastructure must also include a conversation about the types of zero-emission transport technologies that best serve a community's interests.
The reality is, any efforts to improve public transit in disadvantaged communities will lead to worsened air quality if the buses are releasing greenhouse gases. Nine in ten Californians already live with unhealthy air - so let's make the situation better, not worse.
A solid, sustainable strategy for investing in public transit infrastructure should, therefore, include a plan for zero-emission buses (ZEBs). The two most prominent technologies in use today are:
Fuel cell electric buses (FCEBs): the only zero-emission 1:1 replacement for diesel or CNG buses
Some key benefits of FCEBs:
No need to install en-route charging infrastructure
Ability to travel long distances between refueling (300 miles/450 km)
Scalable hydrogen refueling infrastructure
The only tailpipe emission is water vapour
Click here for an interactive fuel cell electric bus learning experience >>
Battery electric buses (BEBs), which work well on shorter, flatter routes, and where en-route charging infrastructure is available.
There are many potential environmental benefits of public transportation. Choosing a zero-emission option will help our communities maximize those benefits.
Improved Public Transport Leads to Greater Social Mobility
At the end of the day, the goal is improve the quality of life of our most underserved citizens. Better public transit infrastructure can help take us there.
Academic research has shown the importance of public transit options in addressing poverty. Nathaniel Hendre, a Harvard economist notes:
"The relationship between transportation and social mobility is stronger than that between social mobility and several other factors, like crime, elementary-school test scores or the percentage of two-parent families in a community."
The social benefits of public transportation are significant. In order for people to access the systems and supports that would help lift them out of poverty, connect them with jobs, provide higher quality food, better education opportunities, and appropriate healthcare—they need real mass transit solutions.
The responsibility of community planners is to see past the present and recognize that overall, society benefits from a robust and available transit system. Everyone prospers.


What do you think? How can we improve public transportation access for those who need it the most? Let us know your thoughts in the comments below.
To learn more about the benefits of hydrogen fuel cell buses for California, download our comprehensive white paper below.