This article was originally published in print in Eurotransport Magazine.
In this interview for Eurotransport, Nicolas Pocard, Director of Marketing at Ballard Power Systems, discusses the benefits of fuel cell electric buses and how they will help bus operators to transition towards zero-emission bus fleets.
What are the key differences and operational benefits between
fuel cell elec
tric buses and battery electric buses?
Fuel cell electric buses operate over 450km during an 18-hour shift on the road with a single 10-minute re-filling at night. They do not require any roadside charging infrastructure.A fuel cell electric bus is a battery-fuel cell hybrid bus. It provides the operator with all the benefits of battery electric buses while addressing the range and charging issues.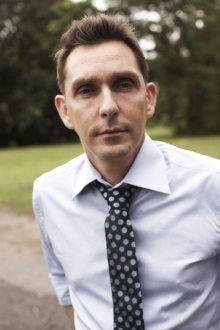 Energy to the bus is provided by hydrogen gas supplied at a refueling station at the depot, in much the same way as CNG, and hydrogen fueling infrastructure is scalable from a few buses to 100 buses.
The fuel cell 'engine' converts hydrogen into electricity, keeping the batteries in a constant state of charge (improving their lifetime) while providing power to the electric drive.
With millions of kilometers in commercial service and more than 15 years on the road in different environments and transit bus duty cycles, fuel cell electric buses have proven to meet operational requirements of transit agencies and bus operators.
They offer a 1:1 replacement to diesel buses without performance compromises.
What do you think are the current major barriers to the wider adoption of fue
l cell electric buses?
The two major adoption barriers today are cost and hydrogen fuel.
These can be broken down as such:
Cost: Fuel cell electric bus capital pricing has decreased considerably as volumes have grown. Since the first deployments in the 1990s, purchasing costs for fuel cell electric buses have fallen by more than 75%.
Currently, the target price for a 12m fuel cell electric bus is €650,000 (£520,000) as part of the next funded European deployment programme. We believe that this price could be below €500,000 (£400,000) beyond 2020.
In addition, expected efficiency improvements in the fuel cell electric bus will result in a fuel cost per kilometer that is below the price of taxed diesel when using untaxed green hydrogen.
Hydrogen fuel: Deployments around the world have proven that fuel cell electric buses can be fueled safely and efficiently in the depot.
Hydrogen as an industrial gas is currently produced and distributed throughout the UK for a variety of applications. A range of standard solutions exist today to deliver or produce, store and dispense hydrogen gas at transit bus depots.
What cities are operating buses with Ballard Power Systems technology and where do you see growth in demand for fuel cell electric buses?
Today London and Aberdeen operate 18 fuel cell electric buses powered by Ballard. There are over 73 buses in service – mainly in Europe and North America – using Ballard's FCveloCity® module, but there is also fast-growing demand in China.
We are expecting to go from around 30 buses currently operating in China to more than 100 by the of 2017, and several hundred in the next couple of years.
Local authorities and bus OEMs have recognized the benefits of fuel cell technology in enhancing the performance of battery electric buses by improving vehicle range and efficiency (fuel cells generate heat which could be used to heat or cool the bus) while minimising the effect of battery ageing.
What sets Ballard Power Systems apart from its competitors, and what are the company's long-term goals?
Primarily in our experience, product performance and aftersales service are what sets us apart. During the past 15 years, we have developed and tested our products in transit buses accumulating over 10 million kilometres of road service in challenging climates with 13 different bus OEMs. Our FCveloCity® fuel cell power modules have demonstrated durability with several systems crossing the performance threshold of 20,000 hours of operation with over 95% availability.
It provides bus manufacturers with a flexible platform from 30kW to 100kW in order to meet different levels of battery hybridization for different vehicles and routes.
Ballard has had a long presence in Europe, with a dedicated bus service team, stock of spare parts and repair centre in Denmark. This has allowed us to support our customers and operators by ensuring an overall bus availability of between 85% and 90%.
Our strategy is to continue to expand our presence through Ballard Power Systems Europe (which currently has over 50 employees) to provide bus OEMs and operators with an affordable and reliable power option for zero-emission transit buses.
You will find more information about the fuel cell electric bus value proposition for the UK in our white paper below.