California's emissions targets mean transit agencies must implement zero-emission bus solutions—fast.

When evaluating fuel cell electric buses (FCEBs) against battery electric buses (BEBs), the issue of fueling/charging is a big one, especially at fleet scale. If you decide to go for FCEBs, how can you get enough hydrogen fuel—economically and at scale?

Moving to zero-emission transit is important in order to reduce air pollution in our cities. But in order to also significantly reduce GHG emissions, the carbon intensity of the fuel—whether it be electricity or hydrogen—is very important.

Using green hydrogen locally produced from renewable electricity provides the fastest path to a complete decarbonization. And the good news is, there are a number of realistic solutions being offered by the big (and up and coming) energy companies.

In this blog, we'll outline one such offering, and share how transit operators in California can access low-cost, green hydrogen and at scale.
Solving Issues Around Hydrogen Fuel Accessibility
Concerns around access to hydrogen fuel may give transit operators pause when considering adding FCEBs to their fleets.
But what if green hydrogen were more accessible—in terms of both proximity and cost—for transit agencies? Would that make it easier to consider this zero-emission technology?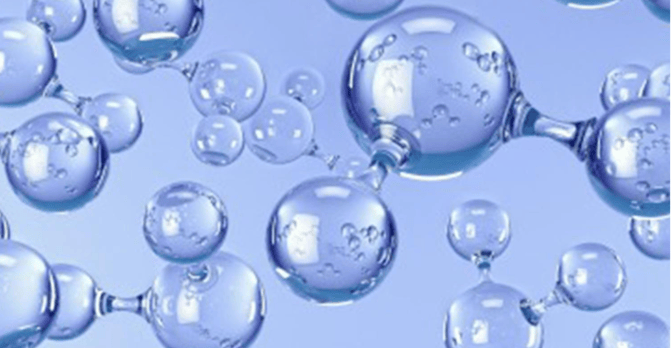 Today several companies provide turnkey hydrogen infrastructure solutions in California, and are developing methods to produce green hydrogen from renewable energy using equipment from companies like Nel Hydrogen.
Nel provides hydrogen to the world. Whether providing the hydrogen itself, the fueling stations and/or hydrogen production equipment, such as electrolyzers to different markets, Nel has a well-established and enviable track record for delivering sound solutions that support clean energy technologies.
Currently under construction is a combined hydrogen PEM electrolyzer and H2Station® fueling solution for SunLine Transit Agency in California.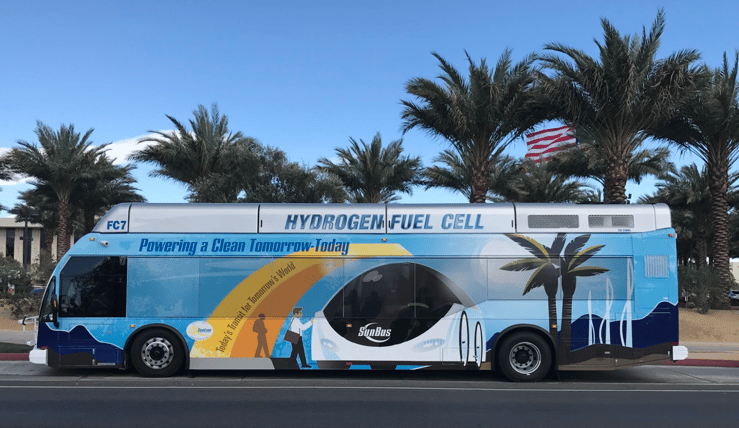 Sunline Transit Hydrogen Fuel Cell Powered Bus
Learn more about Nel in What Is the Future of Hydrogen Technology? [Interview]
How to Access Renewable Hydrogen for FCEBs—at Scale
Hydrogen producers are keenly aware of the opportunity for the exponential growth of FCEBs in California. They want to encourage the adoption of these buses by making it easier for transit agencies to access clean, affordable, renewable hydrogen.
How will this happen?
First, a number of transit agencies within the same area would each need to commit to scaling up their fleets to around 50+ FCEBs over time. This would provide minimum hydrogen volume commitment to fuel service providers.
Once there is sufficient demand for renewable hydrogen from local transit authorities, green hydrogen production, storage, and distribution facilities will be built in Southern and Northern California using renewable electricity from wind and solar farms.
In this way, hydrogen will be used to convert and store stranded California renewable energy into a clean fuel for transportation.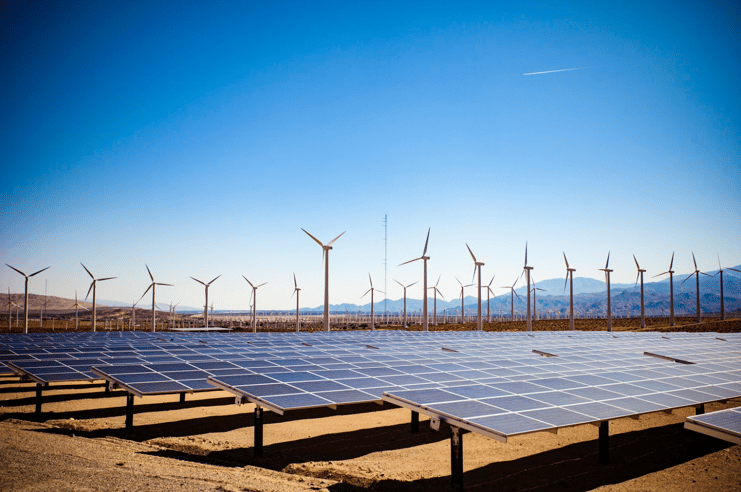 California Wind Farm
These hydrogen production, storage, and distribution facilities will:
Be strategically built in centralized locations, within 150-200 miles of clusters of transit agencies
Ideally be located in close proximity to wind and solar farms, in order to benefit from low renewable electricity costs during some periods of the day
Significant quantities of renewable hydrogen would be produced using electrolyzer technology, and then transported to each agency's fueling location via truck.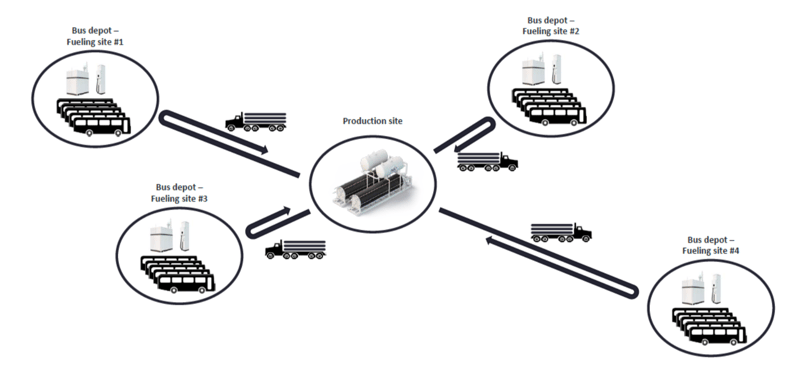 How are fuel cell electric buses refueled?
With FCEBs, there's no need to adjust bus schedules and operation processes to accommodate long charging times.
FCEBs are refueled in much the same way as diesel and CNG-powered buses. Operators simply attach a nozzle to the hydrogen storage tank on board the bus and fill it up in 10 minutes or less.
The bus is then parked at its usual overnight parking location, ready for 300 miles of service the next morning.
This quick and easy refueling means buses have less downtime and higher utilization. FCEBs also don't require any major utility upgrades. In many cases, agencies can install hydrogen refueling infrastructure with a similar footprint to CNG refueling.
To learn more about hydrogen refueling read: Why Hydrogen Fueling Stations Are Gaining Global Momentum.
What about the cost of the hydrogen?
According to a recent cost analysis of the scenario described above, the price of green hydrogen would be competitive on a dollar per mile basis with diesel buses—and eventually even CNG buses—at five-to-eight dollars per kilogram.
Since the cost of hydrogen is on a per kilogram basis, transit operators can easily budget for annual operating costs, and price only improves with volume.
In contrast, battery electric buses (BEBs) rely on electricity, the costs of which are highly unpredictable and complex. The price of electricity varies greatly, depending on the time of day, and day of the year. This makes it difficult for transit operators with BEBs to accurately budget for yearly electricity costs.
With increased demand and growing pressure on the aging electric grid infrastructure (including from wildfires), the price of electricity in California is only going to increase in the future.
Additionally, California transit operators who switch to FCEBs benefit from California Air Resources Board's (CARB) HVIP vouchers and Low Carbon Fuel Standard (LCFS) Program.
How does the LCFS Program work?
Suppliers of renewable hydrogen (like Nel) will benefit from LCFS credits to offset some hydrogen production cost. LCFS credits are based on fuel carbon intensity. Current incentive values are excellent—$5.40 per kilogram for hydrogen produced using renewable sources.
As sources of hydrogen in California become cleaner, the hydrogen supplier will capture higher LCFS credits, further reducing the cost of hydrogen for transit agencies.
Discover the benefits of FCEBs in: How to Meet California's Innovative Clean Transit Regulations.
With centralized renewable hydrogen production, transit agencies benefit
Renewable hydrogen production and supply solutions provide California transit agencies with:
fully scalable solutions with no off-property infrastructures
lower implementation and operational risks at scale
an existing mature and competitive supply chain
This type of approach is helping to solve the hydrogen accessibility issue, while ensuring a complete and true well-to-wheels zero-emission solution.
Ballard-Powered Fuel Cell Electric Buses: Fast Facts
Ballard has long been providing high-performing zero-emission fuel cell electric buses to transit agencies in California and around the world. FCEBs are a proven solution for agencies who need to reduce emissions without compromising on service levels.
Here's a quick look at some key stats:
Click image to enlarge.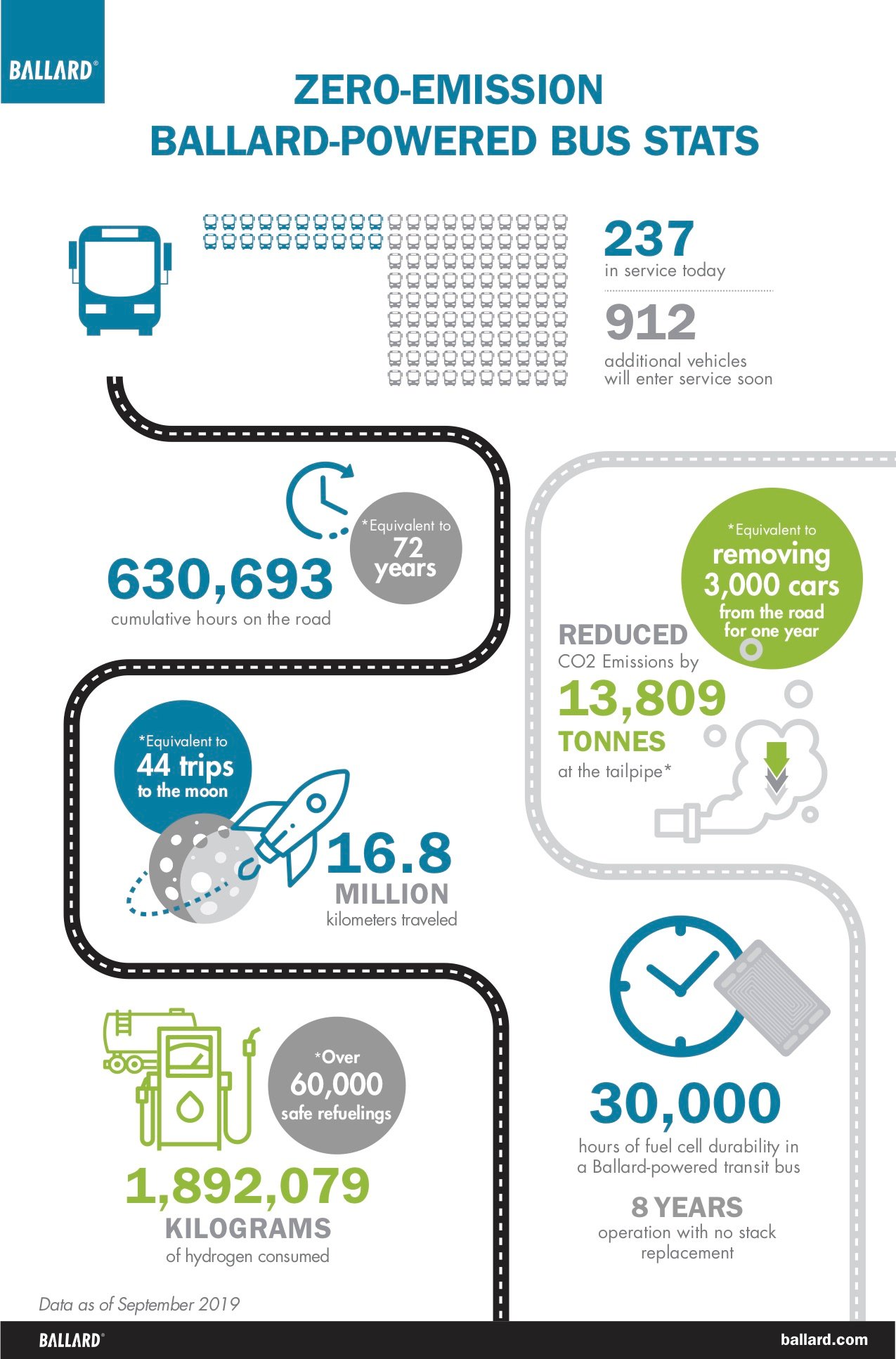 Conclusion
Transit agencies in California have no time to waste when it comes to meeting zero-emission targets. They must act now to select a zero-emission bus solution that will carry them into the future.
Centralized hydrogen production from renewable electricity is one of the paths to source cost-effective green hydrogen at scale, and accelerate decarbonization of transit.
Next Step
Download Hydrogen at Scale for Fuel Cell Electric Buses: California Case Study below. This informational was jointly authored by Ballard and Nel Hydrogen and it provides:
key information on the benefits of fuel cell electric buses
information on an available hydrogen production, storage, and distribution solution offered by Nel Hydrogen
a detailed case study including cost analysis of Nel's solution