The zero-emission bus for public transit: the politicians are mandating it, and communities want it.
Transit agency operators are left asking, "OK, how do I implement this technology? What are the financial implications? My community provides fixed annual funding and I'm not allowed to pass-on additional costs to my ridership.
How do I make this happen?"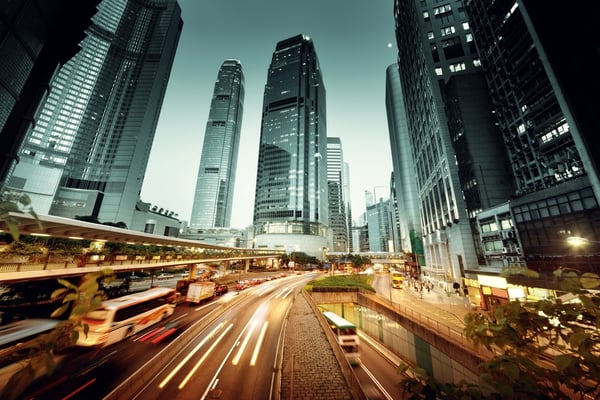 Image Credit: Shutter Stock
It is a situation that has put transit agency general managers on the hot seat.
On one side they are required to increase the number of zero emission buses in their fleets, a potentially costly situation, yet they are handcuffed with budget limitations.
Even though the acquisition costs have dropped dramatically in the past few years the simple fact is zero emission solutions cost more money to buy than the current diesel-powered buses.
Zero-Emission Bus Funding Available
The good news for transit operators is that there are government programs in many jurisdictions on the planet to offset the purchase cost differential between diesel and zero emission buses – in this case we'll use fuel cell electric as the zero emission solution to compare.

Whether you live in Copenhagen, Guangzhou or Los Angeles public funding for these programs is becoming easier to access. And once you are into these programs there seems to be a steady stream of additional funding through participating in data collection and knowledge sharing.

Funding sources in Europe can be accessed at: Fuel Cells and Hydrogen Joint Undertaking

Funding sources in California can be accessed at: California Environmental Protection Agency; Air and Resources Board

Funding sources at the federal level in the US can be accessed at: Federal Transit Administration
Benefits to our communities
Technology changes, in this context, truly benefit society. The impacts are felt across a wide range of social issues including less street level pollution, improved community health and poverty eradication.
Policy makers recognize these issues are directly connected to better transportation infrastructure. Today's investment in subsidizing hydrogen-powered fuel cell electric buses provides a significant return especially when we factor the detrimental societal costs of the current fossil fuel model.
The overall strain on the public purse is lessened when investments in such infrastructure are made while benefiting disadvantaged communities which are often the most exposed to air pollution.
There is a significant interest from all levels of the public realm in the deployment of zero-emission public transit solutions.
For example Ohio-based Stark Area Regional Transit works closely with Ohio State University to ensure knowledge transfer from the implementation of their 10 fuel cell electric buses is captured for use by OSU's engineering department.
Kirt Conrad, Stark Area Regional Transit's CEO/Executive Director says,
"Getting the university involved was essential for the successful deployment of this new transportation technology. Not only does their school benefit by exposing the next generation of engineers to this groundbreaking technology, but also the awareness generated by the University's involvement truly helps the entire community engage in the deployment of fuel cell buses. We see it as a win-win for all involved."
Conclusion
The implication of public investments is making a seismic shift in how the community perceives public transit. A LowCVP report suggests bus usage in UK towns and cities is increasing thanks to greener, more convenient and better-connected services.
This is not isolated to the UK or Europe, for that matter. Ridership in California's SunLine transit agency has riders opting to wait for the next zero-emission bus instead of boarding an available diesel-powered unit. It seems these investments are really paying off.
Let's participate in the conversation and move this solution to the main stream.