Our Call to Action Revisited
In 2017, Ballard issued an industry "call to action". We challenged the hydrogen and fuel cell industry to an ambitious but achievable goal.
We called this goal "30 by 30"—meaning at least 30% of all new commercial electric vehicles in the key markets of Europe, China and California should be powered by fuel cells by 2030.
We noted that achievement of "30 by 30" would require strong leadership and sustained investment from major players throughout the hydrogen and fuel cell value chain and ecosystem.
Why Commercial Vehicles?
Let me remind you why our "30 by 30" call to action is focused on commercial vehicles. There are three key reasons. Commercial vehicles offer certain use cases where the:
fuel cell value proposition is strongest
barriers to hydrogen refueling are lowest
decarbonization benefits are disproportionately powerful
Let me break down each point further.
Strong Value Proposition
In medium and heavy-duty mobility, there are many use cases where fuel cells provide a number of key benefits, including:
zero tailpipe emissions
low noise and vibration
fast and smooth acceleration
a wide range of operating conditions with no compromise on vehicle payload
Fuel cells also provide additional benefits of long range, fast refueling and full route flexibility, consistent with legacy diesel experience.
These additional benefits effectively address the limitations of stand-alone battery electric solutions that are range-constrained, require long recharge times or roadside recharging infrastructure, and may be limited to certain routes.
Centralized Fueling Infrastructure
Medium- and heavy-duty vehicles present the lowest barriers to entry on hydrogen refueling.
That's because these vehicles typically return back to base at night and can be quickly refueled at a centralized hydrogen refueling station at the depot. Again, this is consistent with current user experience.
We also see opportunities for hydrogen refueling corridors with high utilization to enable coaches, long-haul trucking and other use cases.
Notably the cost for delivered hydrogen ($/ kg) reaches parity with diesel with scaled infrastructure and high utilization.
High Decarbonization Impact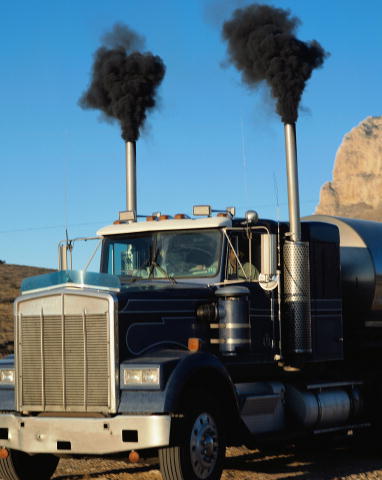 Heavy-duty vehicles, including commercial trucks and buses, emit a disproportionate amount of GHG emissions.
Emissions from heavy-duty vehicles grew by more than 35% from 1990 to 2010 and continue to rise.
With a billion more people projected to be living in cities by 2030, and with e-commerce growing rapidly, freight volumes are projected to grow 40% by 2050.
This means there will be many more commercial vehicles on the road.
Most NOx comes from transport, especially diesel motors. Approximately 74% of heavy duty trucks on the road today are not up to the latest NOx emission standards.
Buses also have disproportionate emissions. As an example, a single bus running 16 hours a day emits as much as 50 tons of CO2 per year, equivalent to 25 medium sized passenger cars.
Developments Over the Past Year
Since 2017, the global megatrend toward electrification of mobility has accelerated, with increased momentum supporting fuel cell-based power for medium- and heavy-duty motive applications.
And, over the past 12 months, we've seen very clear signals that the hydrogen and fuel cell industry is at a defining stage in its evolution and inflection. These signals indicate that our "30 by 30" call to action is on point.
Indeed, over the past 12 months, there has been an accelerated convergence occurring between government, regulatory and fuel cell industry developments, along with parallel and consequential developments from major players in the transportation industry.
We have spoken previously on the favorable policy environment for fuel cells in China. We also flag the favorable policy environment in Europe which, in my opinion, is underpinning large market opportunities for fuel cell technology.
In February 2019, the EU passed landmark legislation to place restrictions on truck CO2 emissions, setting new limits at a 15% reduction by 2025 and 30% by 2030 for heavy-duty trucks. In 2022, the rules are expected to extend to medium-duty trucks and buses.
And notably, on June 14, 2019, in advance of the G20 summit in Japan, the International Energy Agency released an influential 203-page report entitled The Future of Hydrogen, in which it states that the hydrogen and fuel cell industry is enjoying unprecedented momentum around the world and could be set on a path to fulfill its longstanding potential as a clean energy source.
The IEA report prioritizes the opportunity to use hydrogen as a fuel for fleet vehicles.
Importantly, we are also seeing developments over the past year with major players in the commercial vehicle mobility sector forming defining partnerships in the fuel cell industry.
These developments are typified by large investments and they indicate the strategic importance and conviction level that these large players now have on the future value proposition and adoption curve of fuel cell electric vehicles, as part of their overall electrification strategies.
4 Notable Corporate Transactions Supporting Fuel Cell Powered Commercial Vehicles
Four notable corporate transactions are indicative of the changing fuel cell industry landscape, and the clear conviction that strategic corporate players now have on the fuel cell opportunity for commercial vehicles.
1. Weichai and Ballard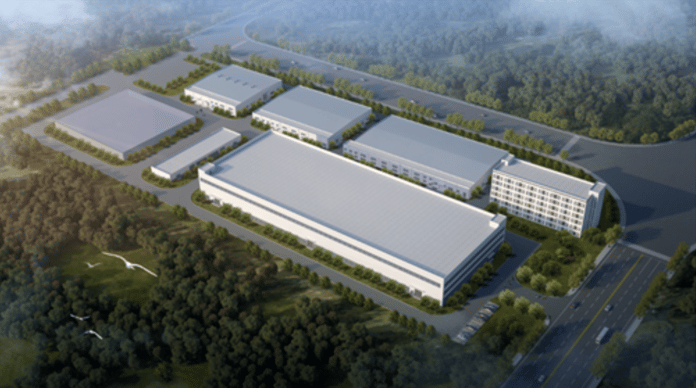 Weichai Ballard Hy-Energy Technologies Co., Ltd new facilities
The first of these was Weichai Power's landmark strategic partnership and investment in Ballard, which closed in late 2018.
Here you have Weichai—the world's largest manufacturer of diesel engines for commercial vehicles—planning for the pending decarbonization of mobility and taking concrete actions to lead this transition in the large China market.
Weichai and Ballard agreed to create a joint venture to offer leading fuel cell engines and stacks for the bus, commercial truck and the forklift markets in China. The Weichai-Ballard collaboration also included a 19.9% strategic equity investment by Weichai in Ballard for $164 million.
Weichai's total investment in its fuel cell activities in China are substantially larger.
All of this work and the investment in Ballard are reflective of the conviction level Weichai has on the future of fuel cells and the long-term transition away from diesel to zero-emission electrification options, particularly for buses and commercial trucks that require long range and fast refueling.
The collaboration is also reflective of the conviction that Weichai has on Ballard as the leading fuel cell technology player for commercial vehicles.
(Read more: Ballard in China: Key Achievements in Zero Emission Transport)
2. Bosch and PowerCell
In April 2019, Bosch announced it has set up a new business unit called Fuel Cell Mobility Solutions and that it has licensed certain fuel cell technology from PowerCell for €50 million plus royalties.
This deal is designed to support the commercialization by Bosch of fuel cell systems for automotive applications, including commercial vehicles, by 2022. Bosch estimates that 20% of electric vehicles will be fuel cell-powered by 2030.
3. Cummins and Hydrogenics
Announced in June 2019 and closed on September 9, 2019, Cummins, a global power leader, acquired Hydrogenics Corporation with an enterprise value of approximately $290 million.
4. CNH and Nikola
On September 3, 2019, CNH Industrial announced its intention to enter into a strategic and exclusive heavy duty truck partnership with Nikola Corporation. CNH also announced that it will take a $250 million strategic stake in Nikola as the lead Series D investor.
CNH separately announced that it plans to list its truck and bus business into a separately traded unit (including the Iveco trucks, Iveco and Heuliez buses and FPT powertrains businesses.)
Final Thoughts
Each of these transactions implies an investment by each of Weichai, Bosch, Cummins and CNH of hundreds of millions of dollars towards the commercialization of fuel cell commercial vehicles.
These transactions, each initiated by a "heavy hitter" in the global transportation value chain, are the clearest indication yet of the positive future for fuel cells, underpinned by the trend toward electrification of mobility in a variety of large-market applications, including commercial vehicles.
At Ballard, we are convinced that hydrogen can offer economically viable, financially attractive, and socially beneficial solutions. We believe that in certain sectors and regions, hydrogen represents the best way to enable the energy transition and improve urban air quality.
We believe in the relative long-term merits of FCEVs—which we believe will offer the best value and lower risks long-term when considering:
total-cost-of-ownership economics
vehicle performance
refueling/recharging time
infrastructure scalability
supply chain risks
geopolitical risks
wells-to-wheels environmental benefits
labor reallocation as we transition away from ICE-based vehicles
I have high conviction on the attractiveness of the commercial vehicle markets for FCEVs. I believe we are well positioned to be the leading PEM fuel cell player in these markets.
I also believe the adoption of FCEVs in the medium- and heavy-duty vehicle markets will serve as a springboard for the long-term adoption of hydrogen-powered fuel cell passenger vehicles as core technologies and the industry supply chain become more mature.
Over to you:
We mentioned four major corporate announcements over the past 12 months that indicate growing industry conviction on the role of fuel cells in the electrification of commercial vehicles.
Which companies do you think will be the next to become key players in the hydrogen and fuel cell industry? What do you believe will be the next major industry announcement?
Let us know your thoughts in the comments.