Europe is a strategic market for Ballard with strong drivers to support the deployment of fuel cell technology. Europe is shifting away from fossil fuel-powered vehicles, and toward zero-emission transportation. Increased incentives and government funding are also supporting the transition to clean technologies.
We are one of Europe's leading fuel cell companies, with 80 employees in Europe mainly focused on R&D, engineering, manufacturing and after sales service in Denmark, including a commercial and service presence in Germany, the UK, and France.
Ballard's investments in the European zero-emission ecosystem
Over the years, Ballard has invested in Europe and contributed to several EU-funded projects - which demonstrated the viability of fuel cell technology across many applications.
Ballard continues its market development effort and foster partnerships across the European eco-system to accelerate the commercialization of zero emission fuel cell buses, trucks, trains and marine vessels, as well as backup power systems to improve resilience of critical infrastructure.
One such project is the H2BusEurope Consortium, bringing together industry members committed to deploy at least 600 hydrogen fuel cell electric buses, along with supporting refueling infrastructure, in European cities at commercially competitive rates.
Introducing two new members of the Ballard Europe team
To be cost competitive, deployments of fuel cell electric buses require scale.
Such large scale projects can also be developed across other markets where it is possible to generate enough demand.
In order to facilitate more of these large-scale projects throughout Europe, Ballard is expanding its market development activities. We are very happy to announce that we have further strengthened our European team with the addition of David Yorke and John Winterbourne.
David will join the European team as Market Development Manager based in the UK. David will be focusing on accelerating the demand for fuel cell heavy duty vehicles, especially transit buses, in the UK, Benelux and France.
He will bring his in-depth knowledge of transit bus operation and his experience with zero emission buses. He has overseen all aspects of the London hydrogen fuel cell projects which included the EU-funded projects "ChiC" and "3Emotion".


This encompassed the manufacturing of the buses, the set-up of the facilities and the daily operation of the buses in close collaboration with various stakeholder groups.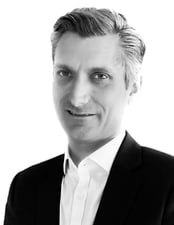 John Winterbourne will join Ballard Europe team as Market Development Manager based in Norway.
He has worked at the Embassy of Canada to Norway as a Trade Commissioner since 1998, covering energy, environment and infrastructure in Norway as well as oil and gas in Iceland and Denmark.
John will focus on generating demand for fuel cell buses, trucks, ships as well as backup power systems in Scandinavia.
New facilities will strengthen our local presence in Europe
The employment of David and John follows the recent opening of two new Ballard European facilities with our service center in Cologne, Germany and our office in Oslo.
This further strengthens Ballard's European commitment and local presence to ensure better support to our customers and active collaboration with European hydrogen and fuel cell eco-system.
If you would like to read more about Ballard's corporate initiatives, download the new Ballard Corporate Brochure.

Fueling the Future of Mobility: Hydrogen and Fuel Cell Solutions for Transportation
Co-authored by Deloitte China and Ballard, this report provides answers to the most pertinent questions surrounding hydrogen and fuel cell solutions for transportation:
How economically viable are fuel cell vehicles and what is their impact on the environment?