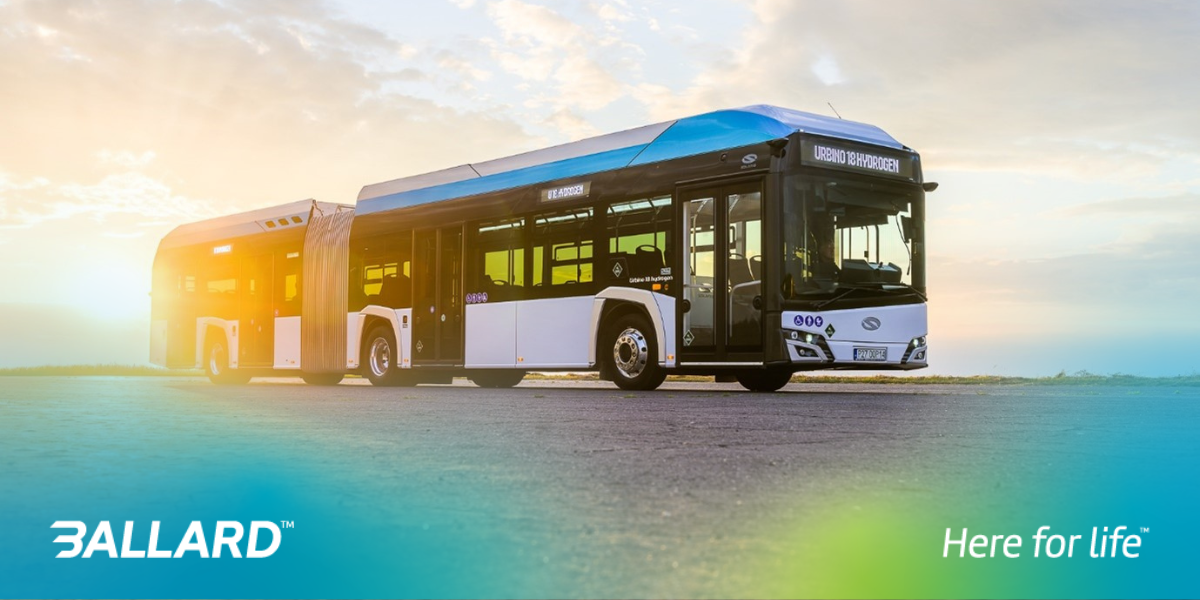 As a front runner in the transition to zero-emission public transportation for more than a decade, Solaris Bus & Coach has again delivered an innovative transport solution in the medium-duty transit market by unveiling the new Urbino 18 Hydrogen fuel cell electric bus – powered by Ballard's compact and robust FCmove™-HD+ 100kW fuel cell module.
Solaris's Urbino 18 hydrogen bus is a low-floor articulated derivative of the Urbino series of buses which premiered globally in Cracow, Poland and was first showcased to a public audience at Innotrans Berlin in Germany in September 2022.
Watch the world premiere of Urbino 18 hydrogen
The new bus is designed to be more resilient, lighter and refined in design and construction, compared to previous generation models, and as almost all the vehicle's power is delivered by the fuel cell, it enables weight reduction of major components – translating to a greater passenger capacity of almost 140.
The bus manufacturer's latest zero-emission model follows the successful Urbino 12 hydrogen – Solaris's 12-meter hydrogen bus that has been supplied in nearly 100 units to European cities including Cologne, Bolzano, Frankfurt, and Lyon since its introduction on public routes in 2020, with contractual agreement for an additional 25 fuel cells recently announced to power buses in Poznań in 2023. With a reduced number of batteries and more powerful Ballard fuel cells, the Urbino 18 hydrogen provides greater efficiency, performance, and sustainability on every zero-emission passenger journey.
"E-mobility has been a major focus for Solaris in key global markets for several years and with the 18-meter Urbino hydrogen bus, we are responding to the increasing demand for clean transportation of this type. Our latest offering also reflects Solaris's commitment to developing zero-emission solutions and our desire to provide our customers with the widest possible range of environmentally friendly vehicles." said, Javier Iriarte, CEO, Solaris.
Transforming hydrogen into electricity to power the vehicle's driveline, Ballard's powerful FCmove™-HD+ fuel cell module is the functional core of the Urbino 18 hydrogen bus. Storing over 50kg of hydrogen in eight roof-mounted tanks, the distributed drive with the 100kW fuel cell allows an extended overall range of 350km – even with challenging routes and conditions – and an average refueling time of 10-20 minutes.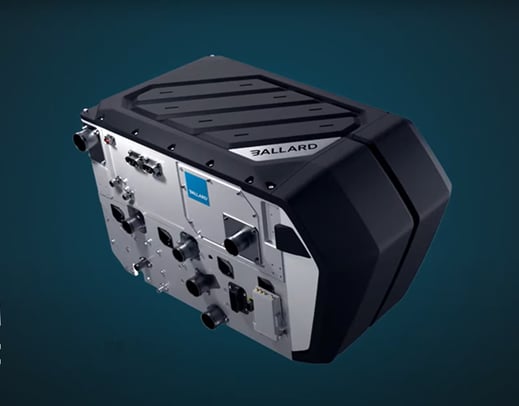 Ballard's FCmove™-HD+ fuel cell module is based on the latest-generation fuel cell power platform for zero-emission motive applications. The durable and proven solution is supported by Ballard's pure play fuel cell expertise and designed for easy installation for system integrators. Reliability and low lifecycle cost are backed by cradle-to-grave customer care.
Specifically designed for buses and medium-duty commercial vehicles, the FCmove™-HD+ module is available in engine bay and rooftop configurations that provide flexible installation in urban transit models. Each fuel cell module offers a complete package – with fully integrated subsystems in a single enclosure and interfaces located on one panel – allowing ease of access for connections and maintenance.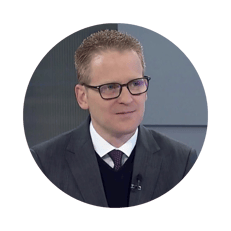 "The FCmove™-HD+ fuel cell platform is the culmination of many generations of product development and real-world experience and testing, totalling more than 100 million on-road kilometers. Catering to a wide variety of applications, duty cycles and climates, more than 3,600 buses and trucks in global markets are now powered by Ballard technology and we are delighted that Solaris has chosen to extend its partnership with us to support its latest pioneering articulated transit vehicle." said, Randy MacEwen, CEO, Ballard.
The first deliveries of Solaris's Urbino 18 hydrogen to global bus markets will begin before the end of 2023 and into Q1 2024. The model can also be type-approved as a Class II vehicle – enabling its deployment on inter-city routes.