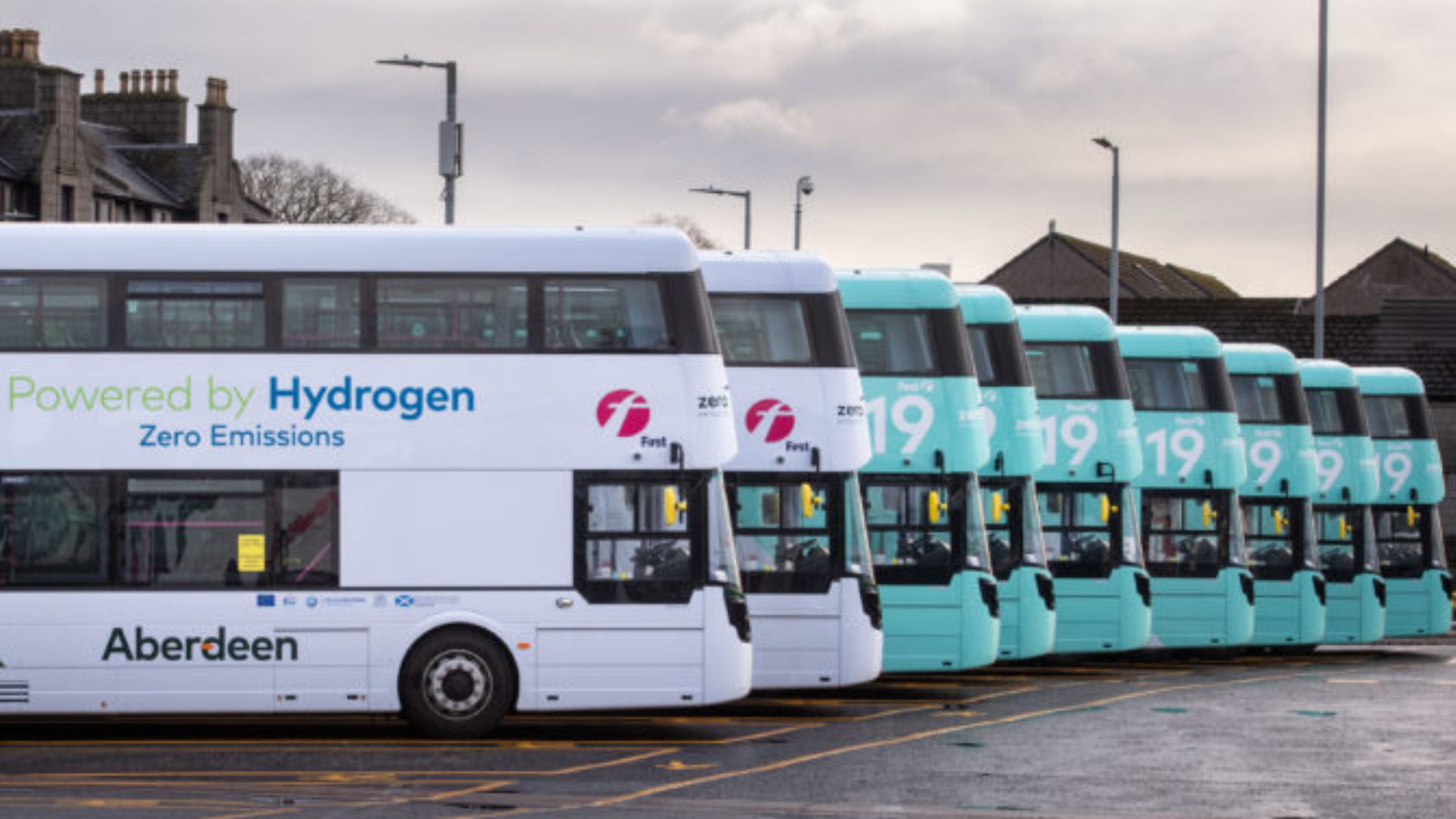 Fuel cell electric buses and battery electric buses are complementary zero-emission technologies, and while both offer advantages for fleet operators, there are significant differences. When transitioning to zero-emission buses, it is important for the operator to choose the correct technology for the specific route characteristics to ensure that the core purpose of the bus - to move passengers safely and on time - is completed without compromise.
In a new paper, Ballard's David Yorke, market development manager, outlines the complementary nature of buses powered by zero-emission technologies, how their differences can impact the choice of vehicle and what their advantages - for fuel cell electric in particular - can offer to fleet operators around the world. To access the full paper, click here.

Establishing the pros and cons of decarbonized bus technologies, the paper discusses similarities and differences between battery and fuel cell electric including range, refueling time, efficiency and electricity generation. It also highlights the important factors to consider when choosing the correct zero-emission bus such as power requirements, connection issues, depot space, range variation and charging standards.
The paper also underlines the 'hidden' benefits of fuel cell buses - with hydrogen fueling taking minutes as opposed to hours, and flexibility allowing these buses to be used on any route without restrictions. With their longer range and fast refueling time, fuel cell electric buses can be a 'drop in' replacement for a diesel bus that do not suffer from the infrastructure and range issues that affect the service and depot operation of alternative powertrains.
However, the most important aspect is that public transport authorities and operators fully consider all zero-emission options, and select the bus that will prove most efficient within their individual climate and environment. The decisions made today will influence the operation of zero-emission buses for the next decade and beyond.