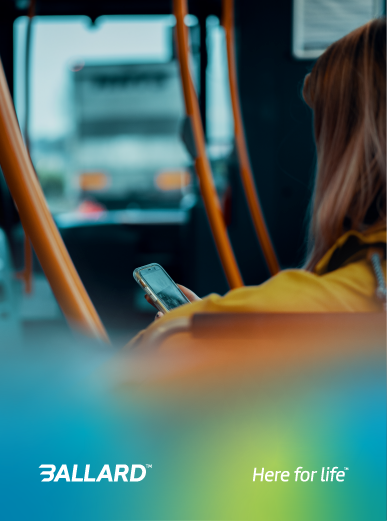 Zero-emission mobility within municipal frameworks is now a necessity rather than an option. This is seen globally by the increasing number of public transport systems that are introducing battery electric buses (BEB) and hydrogen fuel cell electric buses (FCEB) as zero-emission alternatives into their fleets.
As zero-emission bus fleets transition from the initial pilot fleets to large-scale deployment, many local authorities and operators are finding they cannot meet their mandates with BEBs alone. For many routes, only FCEBs have the performance advantage to replace traditional diesel models due to their fast fueling and longer range, meaning the switch over to zero-emission can be made without compromising routes, schedules, or existing depot operations.
A clear way forward is being forged and many are coming on board – one recent initiative has seen the UK government vow to decarbonize all road transport by 2040 with a pledge of £200m to the Zero-Emission Bus Regional Areas (ZEBRA) scheme, demonstrating a strong focus on buses to lead net-zero transformative targets for heavy-duty transport.
Video Link: https://www.youtube.com/watch?v=91ZCI9f_nmI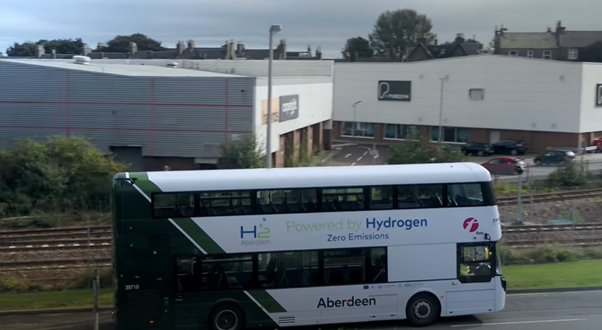 Ballard's hydrogen fuel cell technology powering a Wrightbus double-decker bus operating in Aberdeen, Scotland.
Likewise, in the U.S., more than $1.1bn in funding has been made available in 2022 by the Federal Transport Agency's Bus and Transit Facilities program to enable transit agencies to kick-start the adoption of hydrogen fuel cell electric technology and the widespread transition to bus fleets driven by alternative power.
Why Hydrogen Buses?
Ballard Power Systems is a leader in developing and deploying hydrogen solutions providing zero emission mobility globally. With significant experience in utilizing fuel cell technology for similar transit projects dating back to the early 2000s, Ballard plays an instrumental role in driving the transition by supporting both manufacturers and operators.
An FCEB has the same architecture as a BEB, but the electricity to power the bus is created on board using the hydrogen fuel cell. As the scaling up of zero-emission routes continues, BEBs' shorter range can reduce the flexibility of an operator's route choice, as well as the infrastructure that is required to recharge the buses. Electric offerings may offer advantages on shorter routes but lack in performance when compared to FCEBs in several aspects:
Centralized refueling
FCEBs require a hydrogen refueling depot, similar in footprint to diesel depots, and can be scaled up as the fleet grows. A transit bus is refueled in minutes.

One-for-one route replacement
FCEBs can serve the same routes as diesel. Existing operator routes need no amending, making the FCEB a drop-in replacement.

"Well-to-wheel" CO2 neutrality
The environmental advantages of FCEBs go far beyond zero emissions: the hydrogen value chain offers the potential for system-wide "well-to-wheel" CO2 neutrality. When hydrogen is produced from renewable energy, such as solar and wind power, especially when the power is not required to be produced for the grid, it is a 100% zero-emission fuel.
Fleets and Depot Operations
Delivering the most reliable alternative to traditional fossil fuel buses and offering superior range and flexibility to BEBs, FCEBs offer fast fueling and long-distance routes, while meeting the zero-emission regulations mandated by operators and authorities.

FCEB are a proven, reliable one-for-one replacement for conventional diesel engines – serving the same routes and loads with no compromise – with scalable fuel depots that are primed to cater to the demands of future development.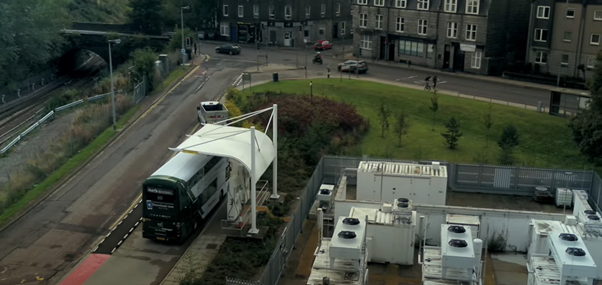 The Wrightbus double-decker fuel cell electric bus at a hydrogen refueling station.
Future Fleet Implementation
Ballard's latest European projects are deploying nearly 300 FCEBs, providing one-for-one diesel replacements in challenging urban areas. With some of the depots supported taking on 20-35 new buses, this will see Ballard's FCEB technology operating close to full commercial scale. To assist this transition, Ballard has outlined a full training program for maintenance staff to provide routine in-house service for their FCEB fleets and we offer a flexible extended product warranty program up to 12 years and 1 million kilometers
Ballard-powered heavy-duty mobility can make a real-world impact and our commitment to innovation and R&D puts us on course to deliver the most reliable product with the lowest life cycle cost for a truly competitive zero-emission alternative for transit.
---
AUTHOR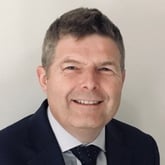 David Yorke
Market Development Manager, Ballard Europe
David Yorke is Ballard Power Systems Europe's Market Development Manager based in the UK. He possesses in-depth knowledge of zero-emission buses and transit bus operations and is focused on accelerating the demand for fuel cell heavy-duty vehicles, especially transit buses, in the UK and the rest of Europe.