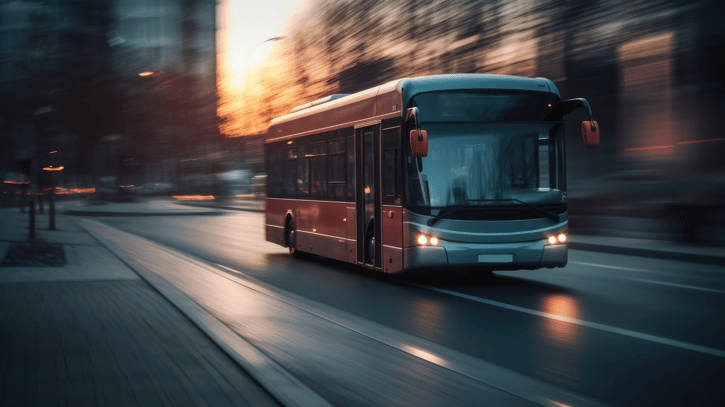 From North America's bustling cities to the streets of Europe and the vibrant roads of China, the world is uniting in a decarbonized, clean energy mass transit revolution. Powered by Ballard's proven fuel cell technology, more than 1,680 hydrogen buses are now delivering greener, quieter, zero-emission rides for global public transit today.
As the fuel cell supplier with the largest amount of on-road experience, Ballard collaborates closely with bus manufacturers to advance the technology to reach diesel parity – both in terms of performance and cost of ownership for operators.
Driving the fast-growing number of zero-emission mass transit fleets across the major markets worldwide, Ballard's FCmove® product range incorporates fuel cell modules with a power range from 45kW–120kW. Designed for the specific requirements of transit buses, Ballard's 70kW FCmove®-HD and 100kW FCmove®-HD+ are available in rooftop and engine bay configurations for the maximum level of integration flexibility.
The FCmove® product range is the longest-serving fuel cell solution available, having been in operation since the mid-2000s. Ballard's fuel cell range is primed for applications where reliability, durability and uncompromised performance are the key factors for a mass transit operator's total cost of ownership. Extensive learnings from real-world deployments enable Ballard to deliver technology to meet zero-emission targets without disrupting existing operations, including range and performance

Supporting vehicle deployment, Ballard's comprehensive fuel cell module training
system incorporates three tiers of fuel cell technician training, empowering fleet
customers' service teams to care for their own vehicles with confidence. This is
backed up by Ballard's customer care team with more than three decades of on-the-road support, insuring the highest availability from the first fill-up to vehicle
retirement.