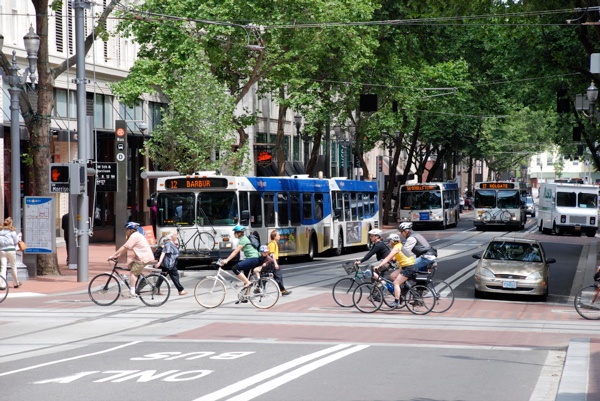 Investing in transportation systems has proven to be a catalyst that builds communities and improves lives. A metric of a city's livability index is its transit infrastructure. The measurement is not confined to the downtown core—those densely populated areas— it also includes transit system network's tentacles that extend into developing underserved neighbourhoods.
Sure, that's fine and well for prosperous communities who have the tax base and a reasonably concentrated population. In reality, transit infrastructure works hand in hand with increasing standards of living across the board. Those marginal communities whose mean income is well below the average are the one's who benefit the most from any growth in transit infrastructure. It brings regional workforce and employment opportunities closer together.
The Equality of Opportunity Project's continuing study that uses big data to analyze economic opportunity in neighborhoods throughout the U.S., commuting time has emerged as the single strongest factor in the odds of escaping poverty. The longer an average commute in a given area, the worse the chances of low-income families moving up the ladder.
Public transportation is a critical service for citizens to get to and from work, to shop for basic needs, to attend health needs, and participate in community life. Those living in poverty rely heavily on access to public transportation.
Academic research has shown the importance of available mass transportation options in addressing poverty. Nathaniel Hendre, a Harvard economist notes, "The relationship between transportation and social mobility is stronger than that between mobility and several other factors, like crime, elementary-school test scores or the percentage of two-parent families in a community." In order for people to access the systems and supports that would help lift them out of poverty, jobs, provide higher quality food, better education opportunities, and appropriate healthcare—they need real mass transit solutions.
The responsibility of community planners is to see past the present and recognize that overall, society benefits from a robust and available transit system. Everyone prospers. We also believe that designing transit infrastructure must also include the conversation about the types of systems and sustainable transport technologies that best serve a community's interests.