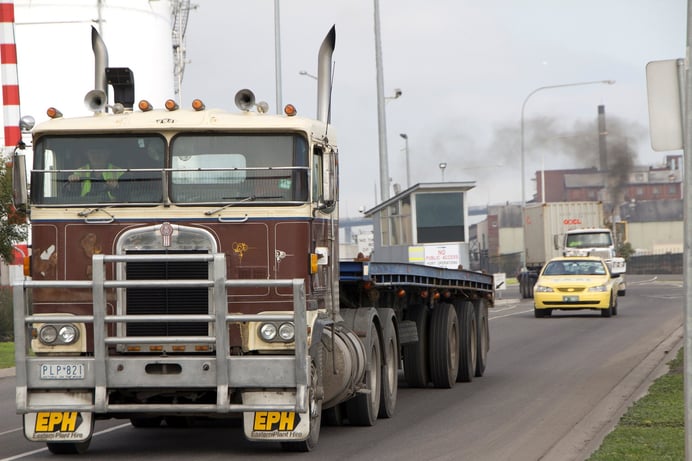 Reducing air pollution in major urban centres is an ongoing concern. Governments around the world are evaluating transportation infrastructure; developing policies and creating tax incentives to quickly reduce air pollution by vehicles.
An identified and significant source of carbon emissions contributing to climate change and health issues comes from urban freight transport on all the main trade corridors.
Increasingly, there is an interest in transitioning freight transport systems to zero-emission technologies to improve sustainability and air quality. California is at the forefront of this activity.
The California Sustainable Freight Action Plan which was released in July 2016 sets forth a target to deploy over 100,000 freight vehicles and equipment capable of zero emission operation by 2030¹.
The 100,000 freight vehicle count is only in California. Let's apply the math to other regions around the world. The numbers are significant and worthy of a hard look. The fuel changeover is coming and there are proven green transportation technologies available for the freight sector that will soon be implemented.
Zero-Emission Capable Trucks
A simple example that demonstrates the readiness of today's technology is the application of fuel cell technology. Two examples of freight transport applications where fuel cells are particularly well suited to replace internal combustion engines are:
1. Reefer Trucks with Transport Refrigeration Units (TRU): Used in trucks that transport perishable and/or frozen foods, TRU's are traditionally powered by a small diesel generator that drives compressors to provide cooling for the cargo.
2. Drayage Trucks: These are heavy-duty diesel powered trucks in a tractor-trailer configuration that transport freight over a short distance, generally from an ocean port to a rail loading area or to a warehouse. Although the zero emission solution for this vehicle type is on the table for discussions, the process is underway to find realistic alternatives to diesel-powered propulsion. More on this subject on a future blog.
That being said, there is a proven technology that is ready for commercial deployment for TRU's: Fuel Cell Auxiliary Power Units (FCAPU) for Refrigerated Trucks.
Replacing diesel engines with more efficient hydrogen fuel cell technology in the Transport Refrigeration Units (TRU) of commercial refrigerated trucks will result in a power system that:
Is an environmentally sustainable solution leading to better air quality, answering urgent government energy regulations and zero emission vehicle mandates
Runs quietly as there is no loud engine noise, which allows flexible delivery times in urban areas and driver comfort
Offers lower operating expenses and higher energy efficiency
Provides companies with clear operational expenditures where fuel price uncertainty does not, along with the increased renewable production of hydrogen
Requires less energy expenditure, reduced diesel consumption as fuel cell based APU enables trucks to produce electricity for climate control without running the engine when loading/unloading or idling
Advancing this technological solution requires partners and infrastructure. No solo organization has the single solution. But together, the right team can deploy a key solution that not only addresses the zero emission mandate but advances a global revolution for the betterment of society.
Do you have any insights or inquiries on this topic? Feel free to share your comments with us in the space below.
If you are someone who is interested in developing zero emission freight vehicles, make sure to download our latest white paper that details Ballard's expert Technology Solutions for freight transport application.